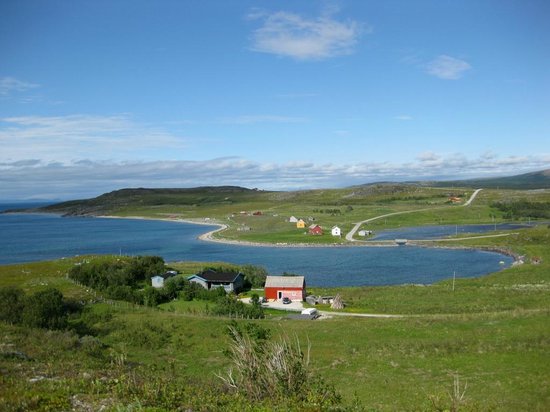 SAS starts flying the line Oslo – Lakselv, April 17 after 17 years of absence. SAS thus meets a strong desire for a direct route that will provide a more efficient flight connection to Nordkapp's nearest airport.
The route will be flown twice a week, Monday and Friday, specially adapted to the travel needs of personnel in the Armed Forces. The timetable also provides connections to SAS and the Star Alliance's other routes, and it opens up international traffic with travelers who want to experience the beautiful scenery in the northernmost part of Norway.
– Although there is a special situation in these corona times, the Defense personnel with family and friends can soon enjoy our new flight offer. It is also gratifying that we make this northernmost part of Norway accessible to many others through SAS and Star Alliance's large network, says SAS CFO Torbjørn Wist.
The Northern Cape with the entire Porsanger region is a favorite destination with its picturesque scenery. The experiences are spectacular, with the northern lights and midnight sun in the respective seasons, and make skiing, walking or canoeing something very special. As the name Salmon River indicates, it is good salmon fishing and you can choose from 4,000 lakes for freshwater fishing.
The flights to Lakselv start on April 17 with a 140-180 seater Boeing 737, and from next fall the market's most environmentally friendly short and medium distance aircraft, Airbus 320 neo, will be phased into the Norwegian route network, and with it also improve the quality of the flight offer.