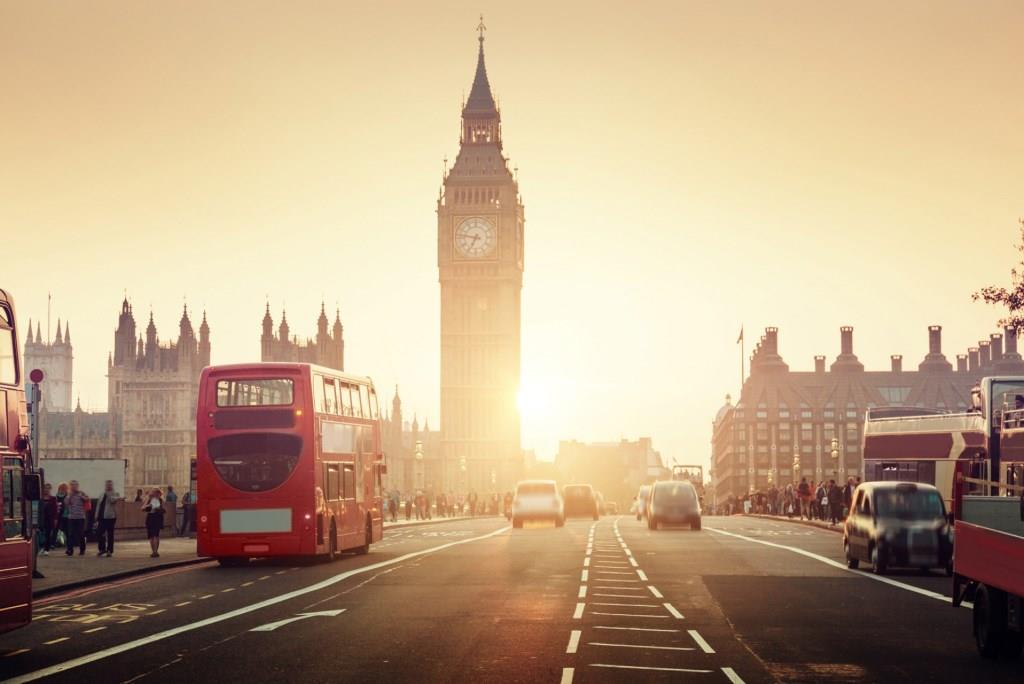 Planning a stay in London? Head to one of these new London hotels. Following our popular articles about new hotel openings in Paris 2018, Rustourismnews now presents the latest collection of new hotels in London.
New Hotels in London. The Dixon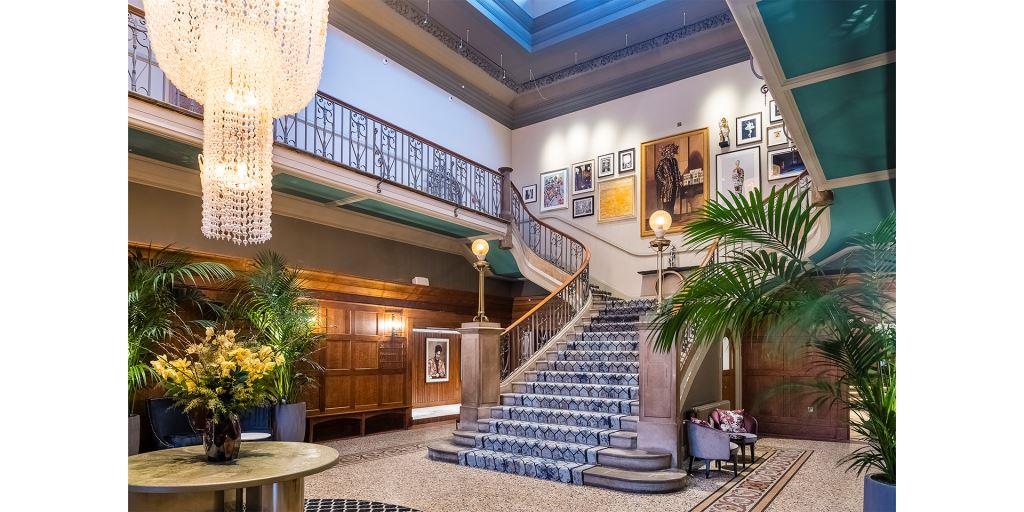 One of the new hotels in London, the Dixon, located in the heart of Tower Bridge on Tooley Street, The Dixon is set to become a new cultural hub in the midst of a creative neighborhood. The Dixon was named after John Dixon Butler – the architect who originally constructed the Grade II listed building in 1905 as a Magistrates' Court and police station – and draws inspiration from the area's rich cultural heritage, while also capturing its new wave of creative cool.
The 193 rooms, including ten spacious suites, will redefine the traditional boutique hotel by seamlessly incorporating the locale's culture through an artful mix of heritage design.
Open: February 2019
Residence Inn by Marriott London Kensington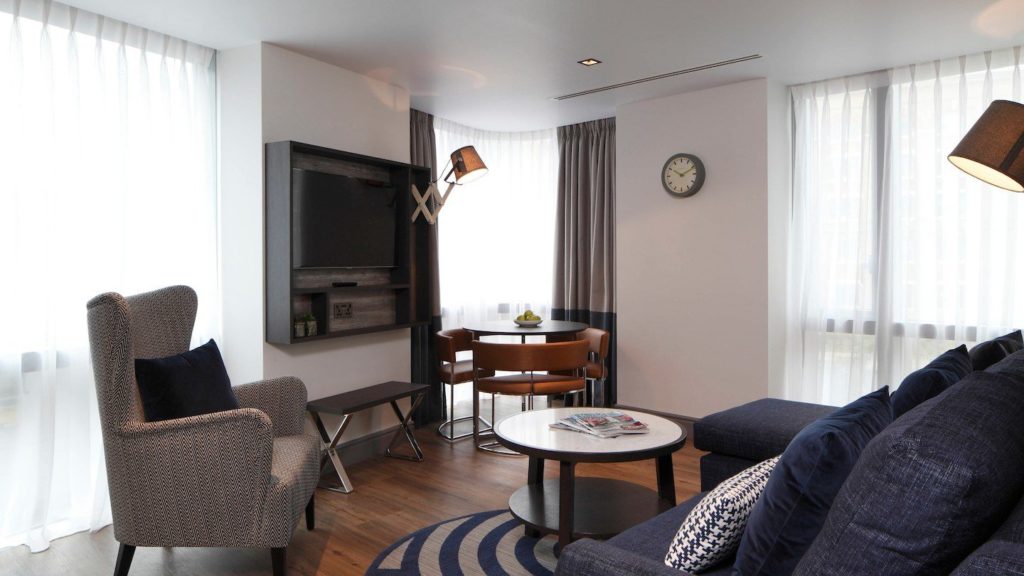 In a prime position on Warwick Road in Earls Court, Residence Inn by Mariott London Kensington features 319 suites, of which several boast private terraces with impressive views across the capital. Guests can also take in the London skyline from the hotel's eighth-floor terrace, which will also be available to hire as an events space.
Guests can expect fully-functional kitchens in each of the seven suite categories, in addition to complimentary Wi-Fi, smart TVs, USB plug points and work desk space to help maximise their time during long stays. Complimentary breakfast is served seven days a week, while the Grab'n Go market and Fitness Centre are both open 24/7. There is also a grocery delivery service available.
Opened: July 2018
New Hotels in London. Kimpton Fitzroy London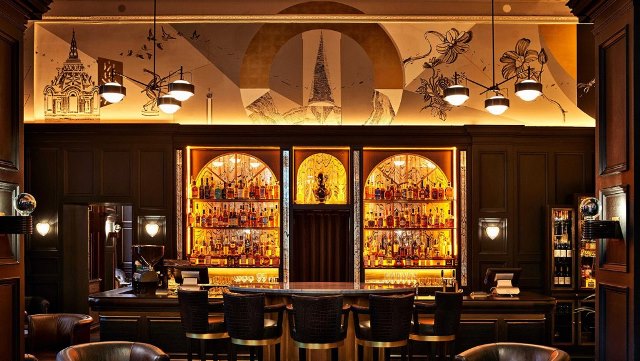 Set on Russell Square within an iconic Grade II listed heritage building dating back to 1898, design-led Kimpton Fitzroy London features 334 luxurious rooms and suites, a large ballroom, various restaurants and bars, modern meeting rooms and a 24-hour fitness centre.
Overlooking Bloomsbury's Russell Square and only two minutes' walk from Russell Square tube station, the hotel is located steps away from The British Museum, Lambs Conduit street and London's West End, making Kimpton Fitzroy London the perfect base from which to explore all that the British capital has to offer.
Opened: October 2018
The Ned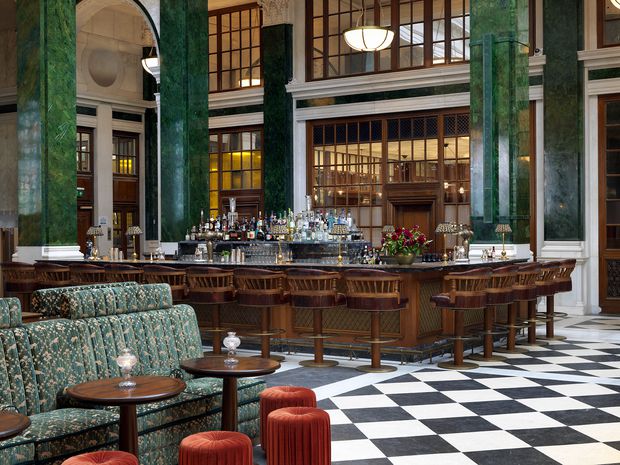 Located in the former Midland Bank building, The Ned features 252 bedrooms decked out in 1920 -1930s vintage furnishings, Afgan hand-knotted rugs, and rainforest showers, while facilities include a rooftop pool, gym, spa, hammam and late-night lounge bar. Membership to Ned's Club will include access to the Vault Room, the lavish bar now, located two floors underground.
Grade-I listed, 11-story building was designed in 1924 by Sir Edwin 'Ned' Lutyens.
Opened: April 2018
New Hotels in London. The LaLit London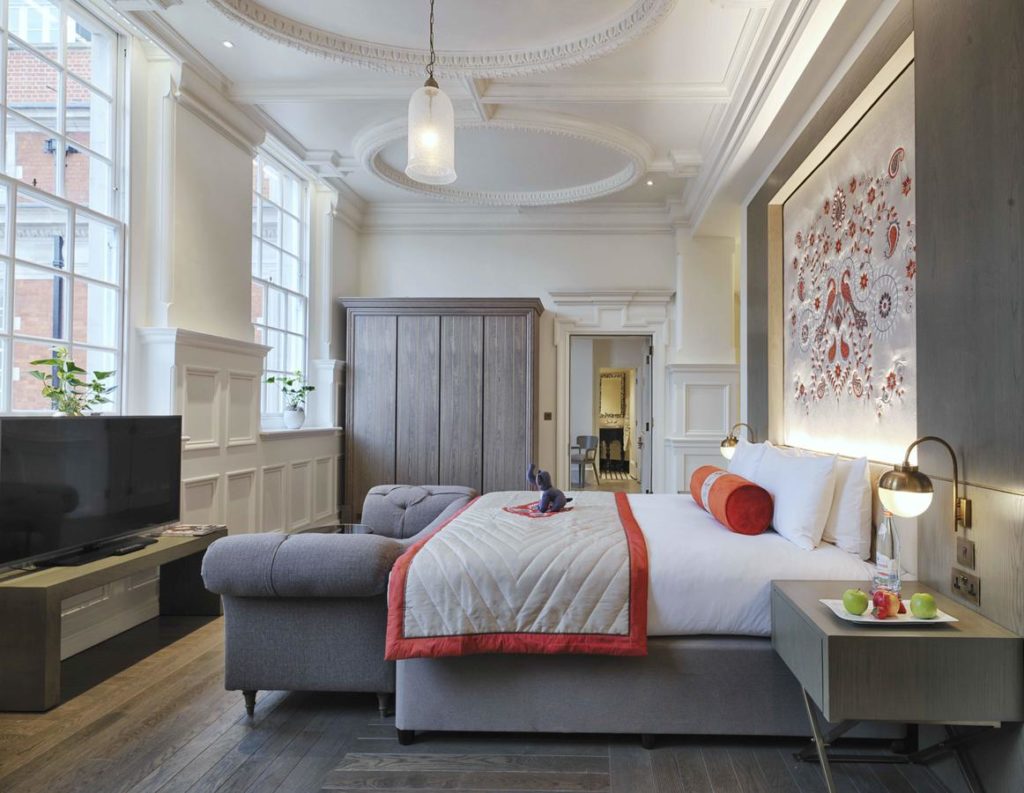 Located in the former St Olave's grammar establishment for boys, The LaLit London offers accommodation just a 5-minute walk from Tower Bridge. The hotel has 70 rooms, several rooms for spa treatments in the basement and a 24-7 gym.
Opened: January 2018
Montcalm Royal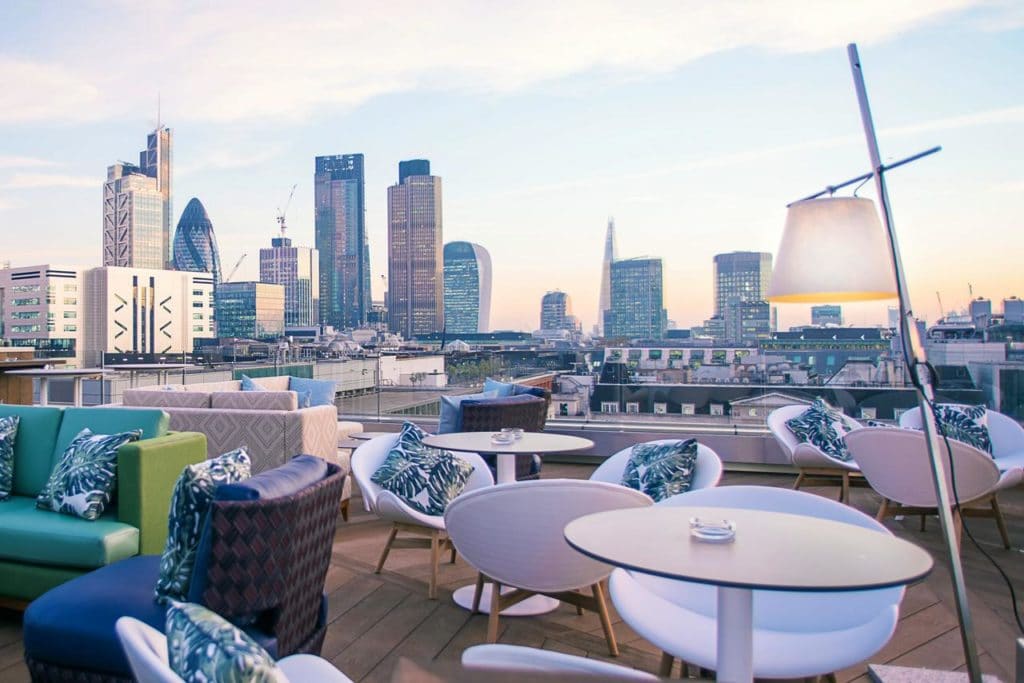 Located within the former Royal Mail head office, the Montcalm Royal delivers five-star luxury to Finsbury Square. The Royal London House by Montcalm Royal offers 256 rooms and suites and meeting spaces.
Opened: Q1 2017
Good Hotel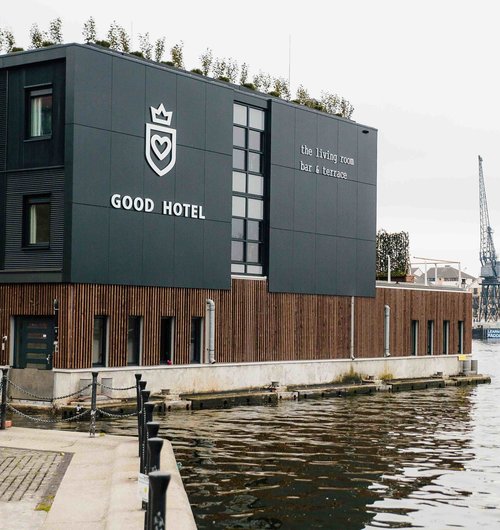 Good Hotel is a floating platform, located right on the water in Newham's Royal Docks. The hotel has 148 bedrooms and meeting rooms of different sizes, the rooftop terrace offering panoramic views.
It is located within a 10-minute walk from the ExCeL Convention Centre and 2.9 km from London City Airport and Canary Wharf.
Opened: Q1 2017
The Pilgrm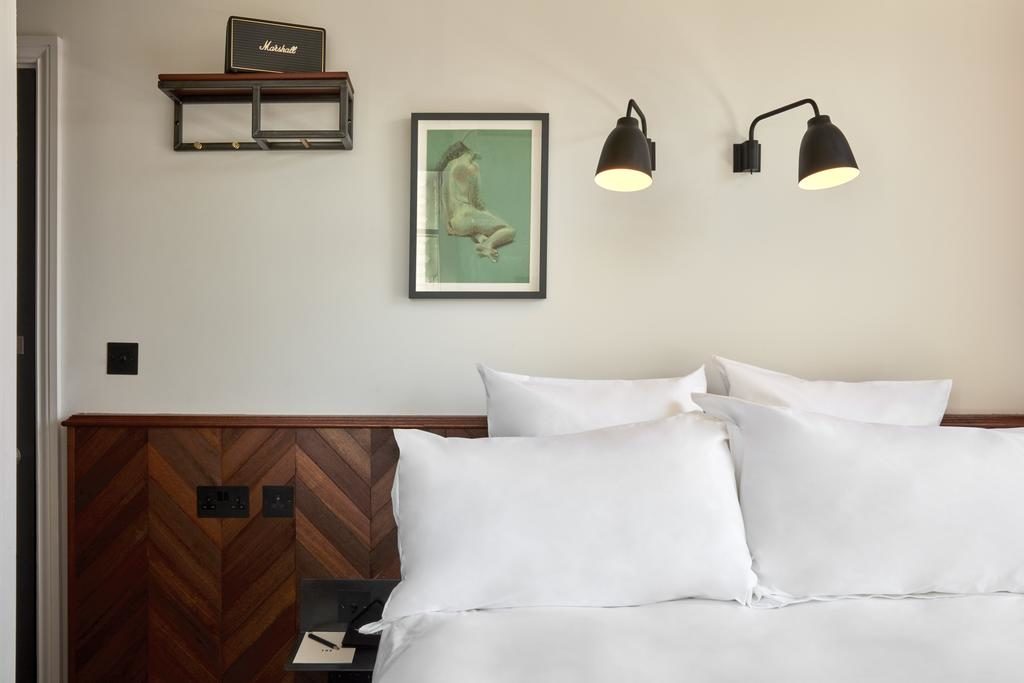 One of the new hotels in London, The Pilgrm situated opposite London's Paddington Station in the Victorian building. The building has been stripped back by its designers to reveal many of its handsome, original features such as the magnificent timber and mahogany staircase, which took 300 hours to restore. These details are complemented by the addition of reclaimed details, such as a 200-year-old parquet floor and cast iron radiators.
The hotel features 73 rooms: bunks, small, medium and large.
Opened: November 2017
The Curtain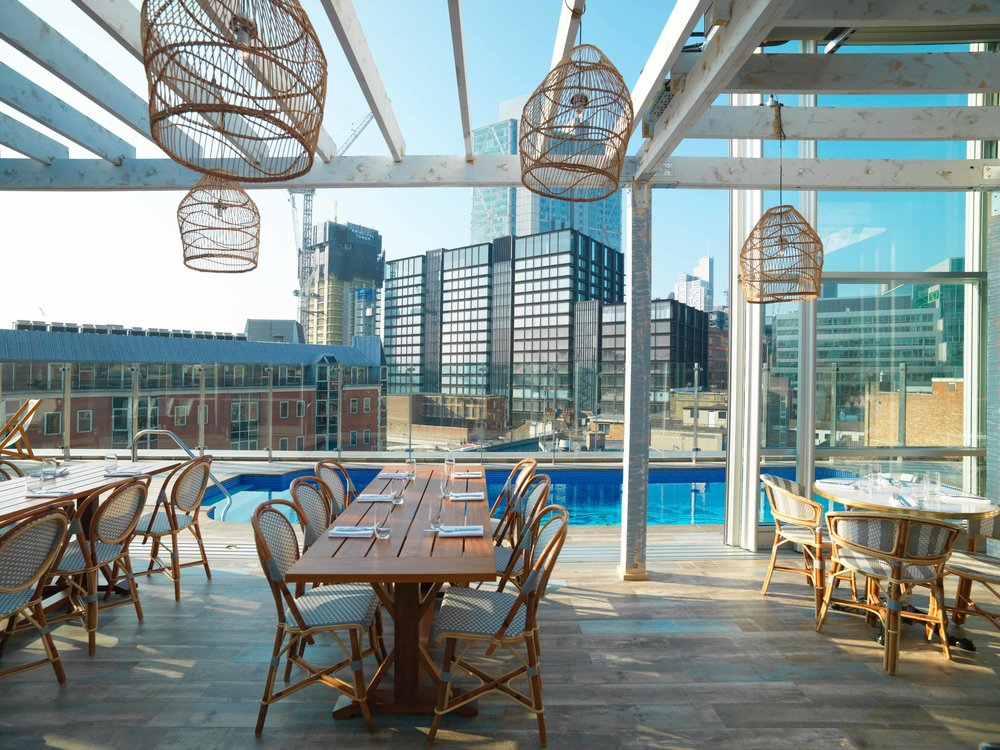 The Curtain sits in the heart of Shoreditch, London's most creative district, close to the best bars, restaurants and clubs. Centered around 120 guest rooms and suites, there is a rooftop pool and lounge, 24-hour gym, treatment rooms, co-working space and 6,000 square feet of event space, with a ballroom, screening room and more.
Opened: April 2017
Nobu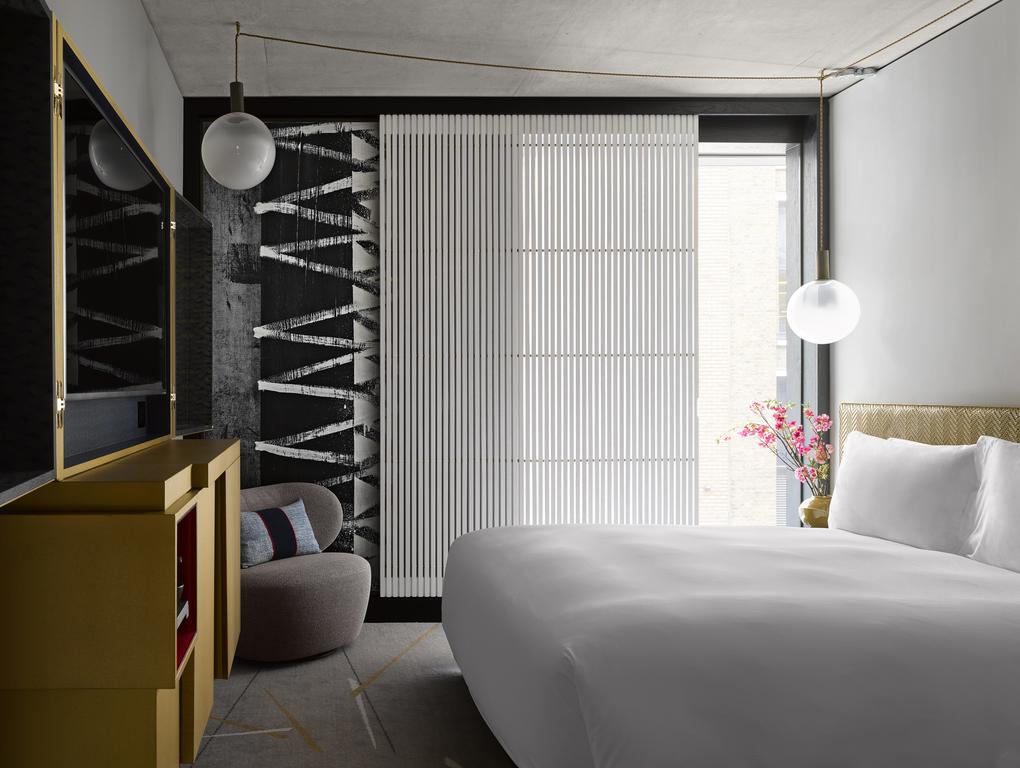 One of the new hotels in London, Nobu, positioned between the energy of East London's cultural district and the economic centre of the City, Nobu features 143-rooms, slick Eastern-influenced spa and a 240-cover bar and restaurant.
Facilities also include a Pilates studio, treatment rooms, and a Technogym.
Opened: March 2017
New Hotels in London. The Principal London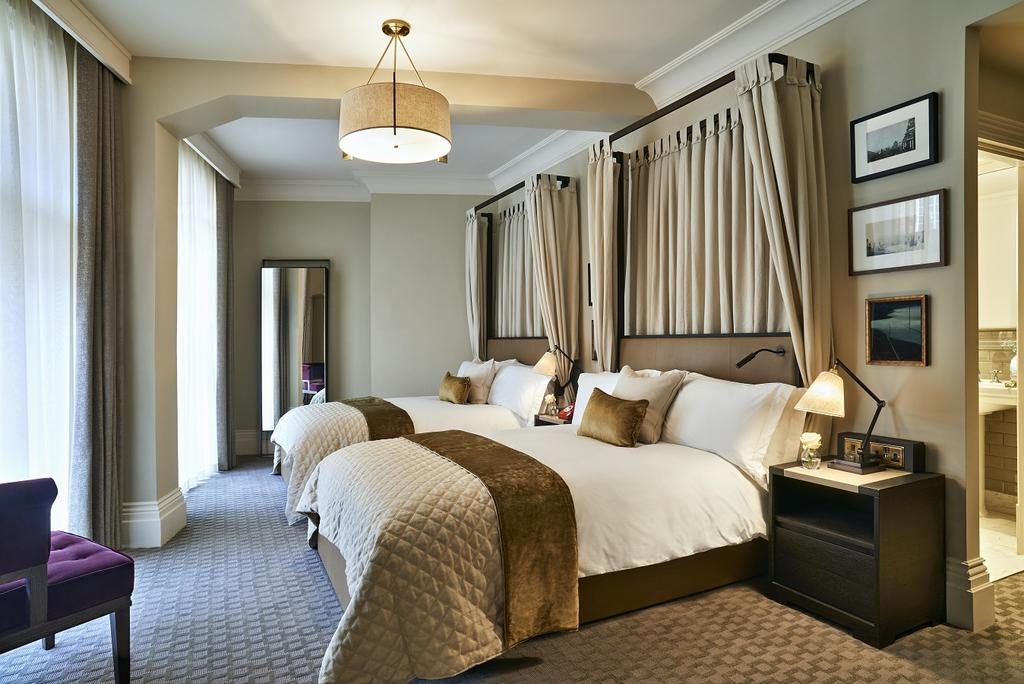 Designed by Charles Fitzroy-Doll, who was also responsible for the design of RMS Titanic, The Principal London originally opened as a hotel in 1898. It now boasts 334 bedrooms and suites, designed by Tara Bernard and Russell Sage. Bathrooms are decorated in ceramics and marble, while in the bedrooms contemporary custom-built furniture blends with original features.
The Principal London features all-day dining restaurant – Neptune, Palm Court, Burr & Co. coffee house and bar and Fitz's Cocktail Bar.
Opened: June 2018
Trafalgar ST James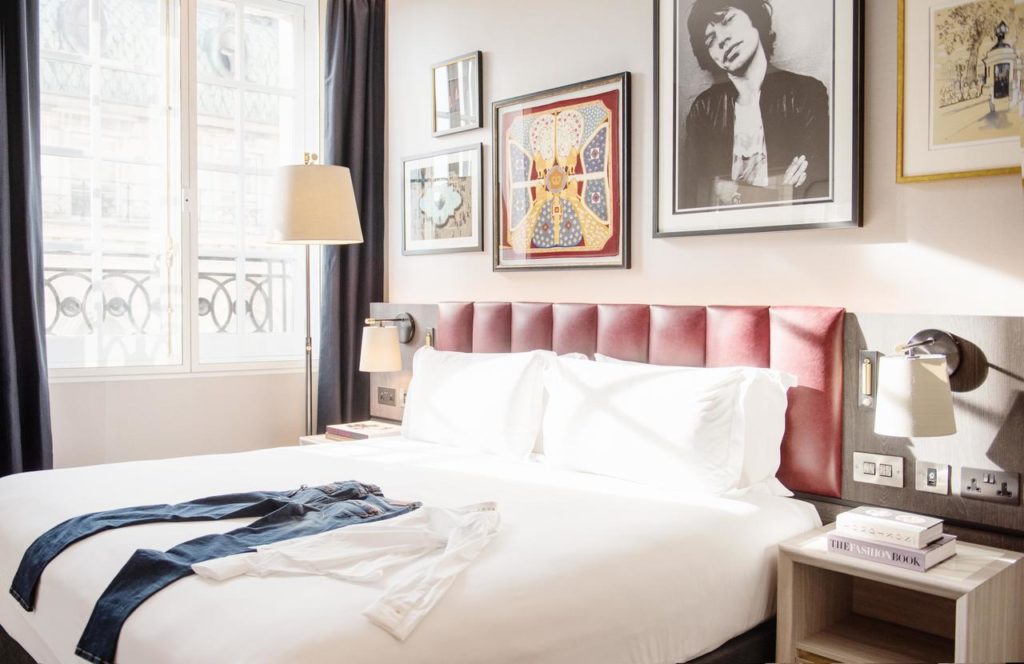 The impressive building of Trafalgar ST James, dating back to 1903, was formerly home to the Cunard Steamship Company now features 131 rooms, including 15 suites, Rooftop Bar, Trafalgar Dining Rooms restaurant and a 24-hour fitness center.
Opened: Summer 2017
New Hotels in London. Hilton Bankside Hotel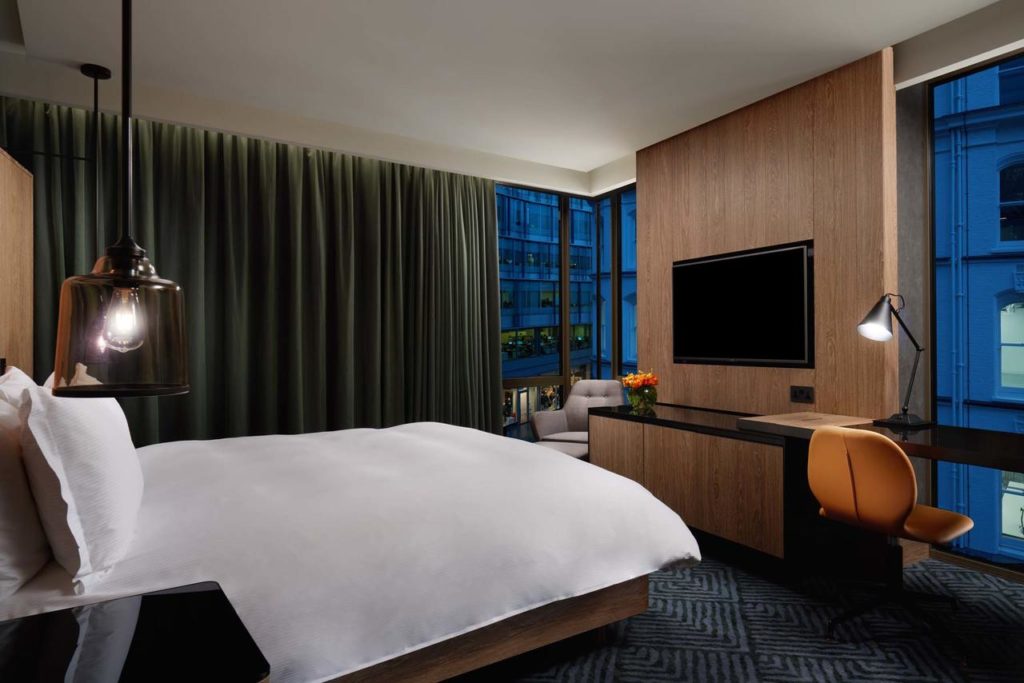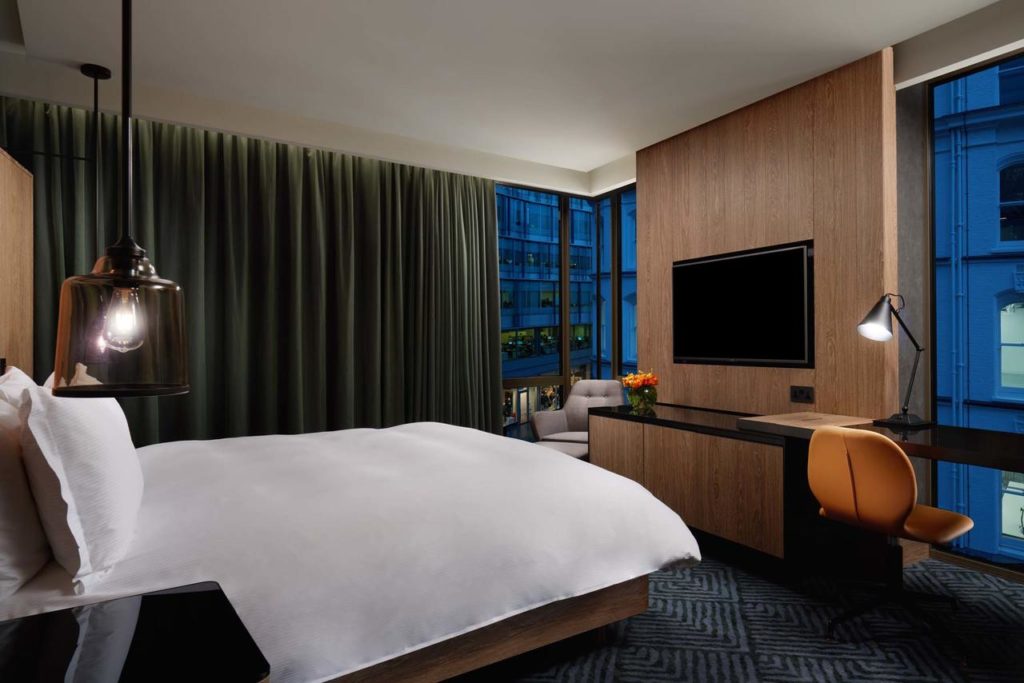 Located on the south bank of the Thames, just minutes from the City and close to Tate Modern, the National Theatre and Borough Market, Hilton London Bankside Hotel offers 161 spacey rooms and suites, co-working areas and a relaxed neighborhood-style restaurant and bar with an outdoor terrace.
Opened: September 2018
L'oscar London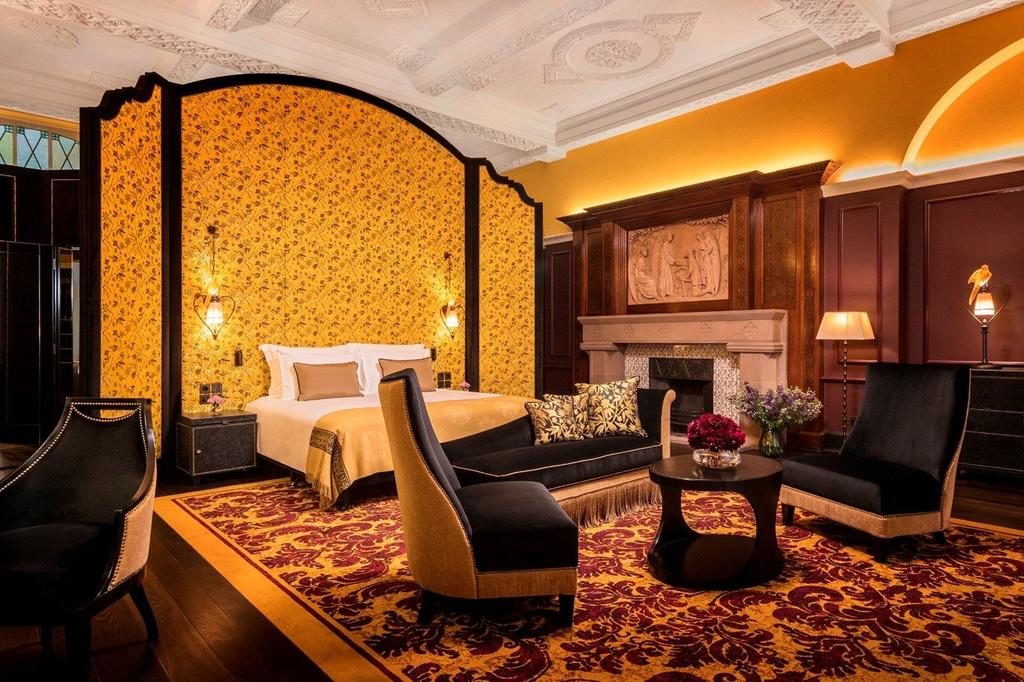 Housed in a grade II listed old Baptist church near Holborn station, L'oscar London boasts 39–guest room. Each of them is unique in design, with a luxurious turn-of-the-century feel. They're richly decorated with silk, velvet, and damasks in reds and gold tones.
The name pays tribute to both the Irish writer Oscar Wilde and to the glamor of the American Oscar awards ceremony.
Opened: June 2018
Victory House, London Leicester Square – MGallery by Sofitel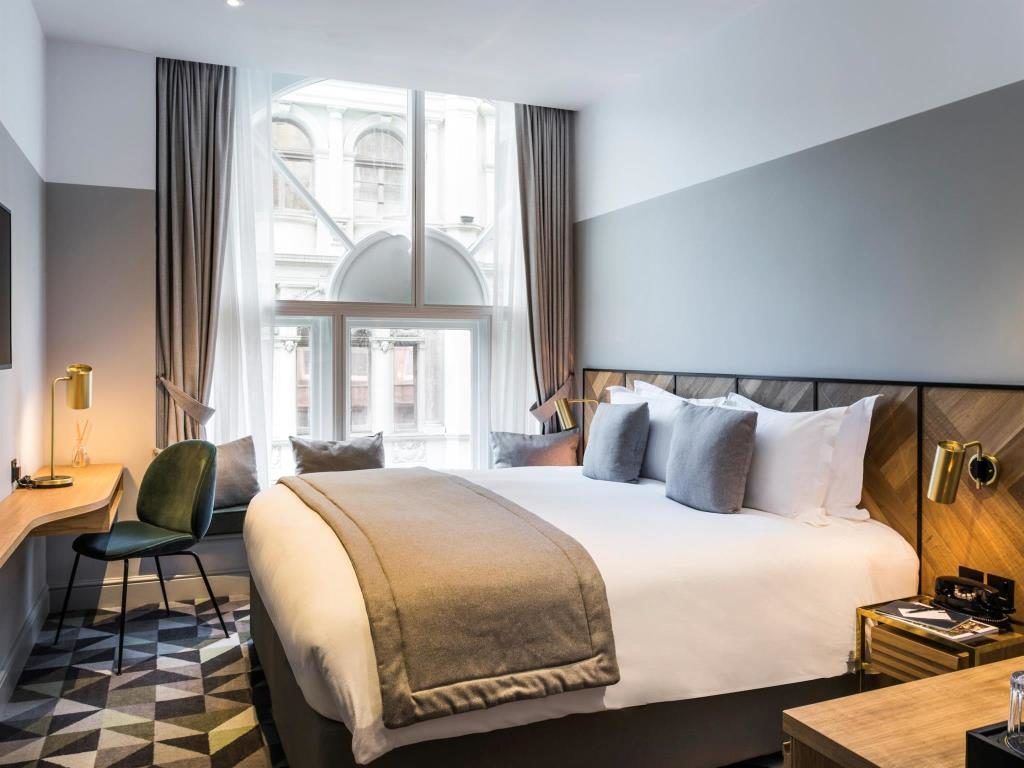 Victory House, London Leicester Square boasts 86 stylish and contemporary bedrooms, including nine suites and restaurant Petit Bistro.
Designed by renowned architects Michaelis Boyd, the hotel's interiors reflect the rich cinematic history of the surrounding area.
One of the new hotels in London, Victory House is located on the northeast corner of Leicester Square and features a 19th-century terracotta façade, built in early French Renaissance style by theatre designer Walter Emden.
Opened: December 2017
New Road Hotel, Whitechapel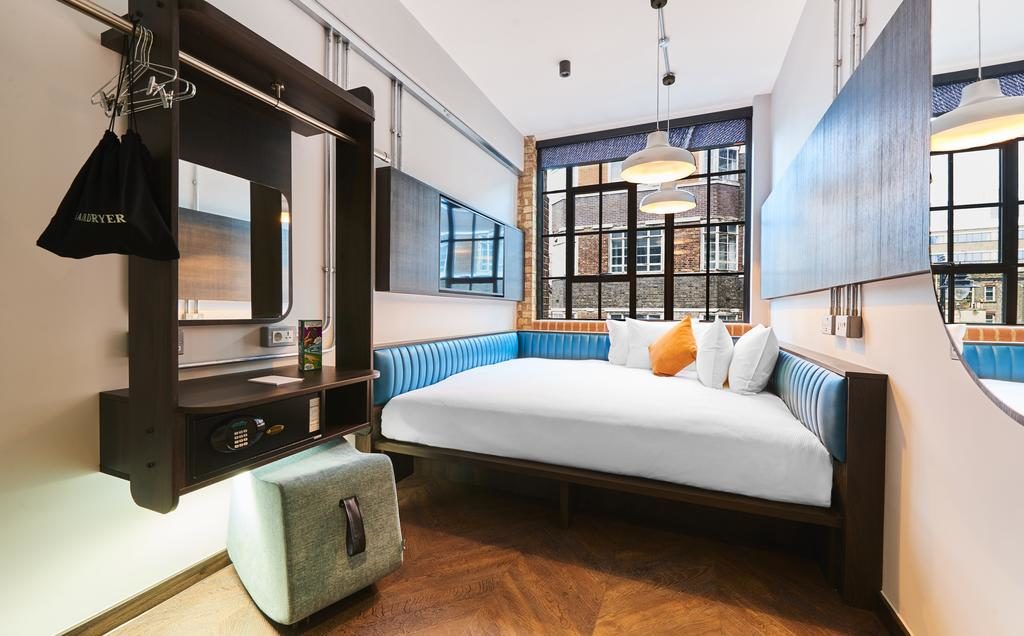 Situated in the heart of East London, moments away from Whitechapel Station, New Road Hotel provides luxuriously comfortable accommodation and fun drinking and dining options. New Road Hotel comprises 80 bedrooms and large social spaces, including a signature Chophouse restaurant, two private event rooms, a cereal bar, and a rooftop terrace.
Opened: April 2018
New Hotels in London. The Academy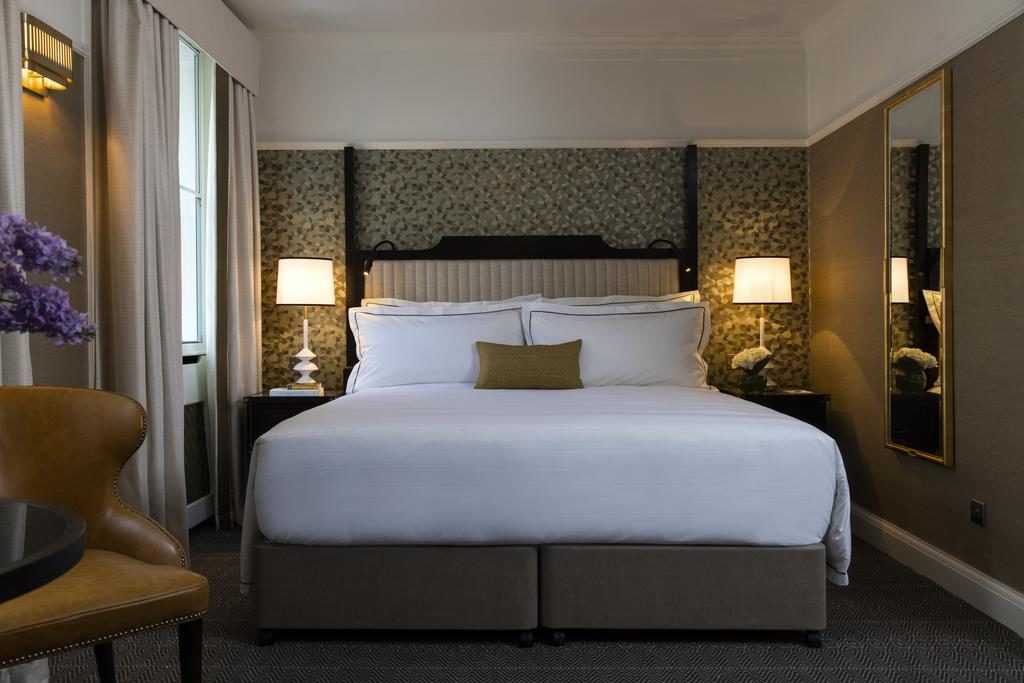 Situated close to the heart of London's West End, just moments away from the British Museum, fine-dining restaurants and designer shops, The Academy offers 50 guestrooms, 2 meeting rooms, library and Alchemy Bar. The Academy is a part of the Small Luxury Hotels of the World collection.
Opened: April 2018
Dorsett City London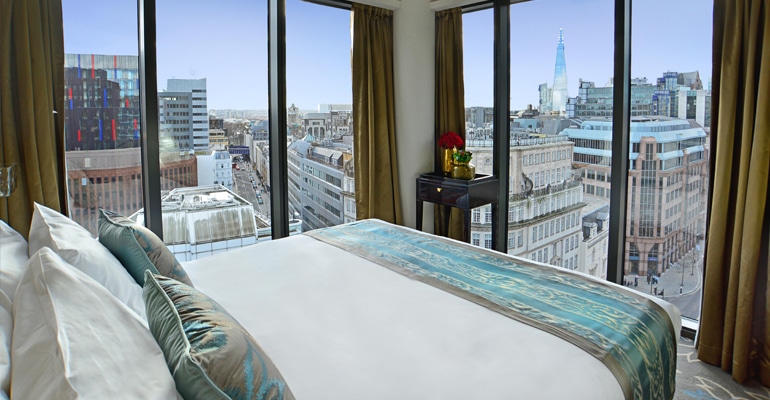 The perfect hotel choice for both business and leisure travelers that offers stylish and contemporary accommodation for the most discerning guests to enjoy, relax, party and refresh.
This One of the new hotels in London, 13-storey Dorsett City London with 267 rooms including suites boasts modern architecture and design; alongside two restaurants,24-hourr gym, 4 meeting rooms and a destination rooftop terrace bar with a panoramic view of London's most iconic skyline.
Opened: Q1 2017
New Hotels in London. Hotel Indigo London Tower Hill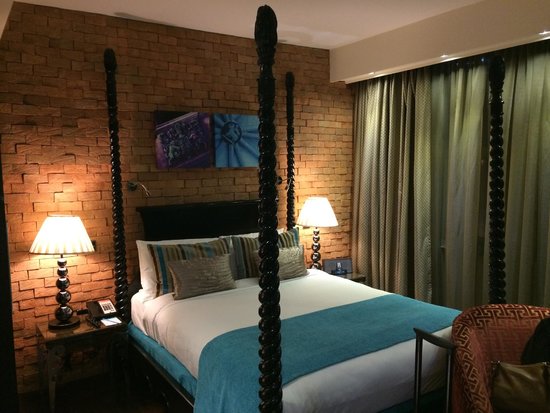 Hotel Indigo located next to the W London on Leicester Square and features 95 rooms split across three design categories: Scriptwriter Rooms featuring drafts of scripts framed as artwork, Backstage Rooms with spotlights and dressing room mirrors, and Auditorium Rooms inspired by private theatre boxes.
Opened: May 2018