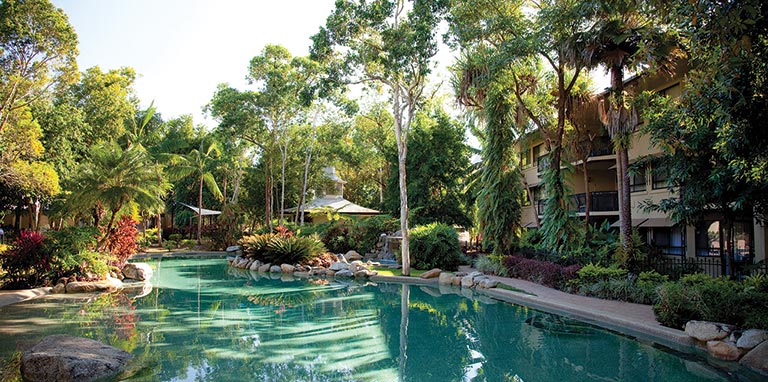 Wyndham Destinations Asia Pacific has added a new resort at Kailua-Kona in Hawaii to its WorldMark South Pacific Club collection.
The Club is a modern and flexible vacation ownership program that gives Club Owners a convenient and affordable way to holiday across a network of 32 resorts located in Australia, New Zealand, Fiji, Bali, Thailand and Hawaii.
Most WorldMark South Pacific Club owners live in Australia and New Zealand, and overall visitation to Hawaii from both countries continues to rise with close to 400,000 holidaymakers visiting the islands last year, a six percent increase on 2016.
The Big Island of Hawaii is famous for its diverse and dramatic landscapes, from the awe inspiring Hawaii Volcanoes National Park to the snow-capped heights of Mauna Kea; from the lush valleys of the Hamakua Coast to the jet-black sands of Punaluu Beach. WorldMark South Pacific Club Kona is located in Kailua-Kona on the Big Island's west coast, a region that boasts an abundance of dry and sunny days and white sand beaches perfect for sunbathing, snorkelling and swimming.
Every detail at WorldMark South Pacific Club Kona has been designed to re-create the charming island ambience found in Hawaii in the 1930s, while still providing guests with all the conveniences and activities you would expect at a modern-day tropical resort.
Wyndham in Hawaii features two outdoor swimming pools, a children's pool, two outdoor hot tubs, outdoor picnic and barbecue area, and a gym.
This announcement closely follows the addition of WorldMark South Pacific Club Bali Hai Villas and WorldMark South Pacific Club by Wyndham Ka 'Eo Kai, both located on the Island of Kauai, to the Club in January this year.