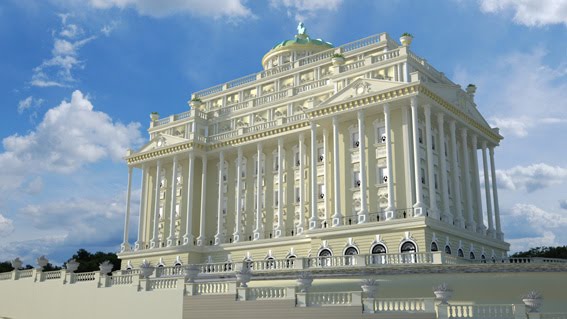 Sofitel to open new hotel in Albania's capital city of Tirana in 2015. The hotel is located seven kilometers from the growing city center, which is home to the country's center of culture, education and politics.
The Sofitel Tirana Palace has been built in the spirit of hotel that looks out over the world. The architecture is a mix of neo-Greco-Roman with a brilliant Albanian touch: columns, allegoric sculptures representing historical Albanian heroes, and four large French clocks on the roof. The interior design is in a Versailles style, with wooden parquet, tapestry and handmade details that feature unique craftsmanship.
The Sofitel Tirana Palace will feature 180 keys, two restaurants, a bar, a casino, a Spa, and a 25-meter pool.