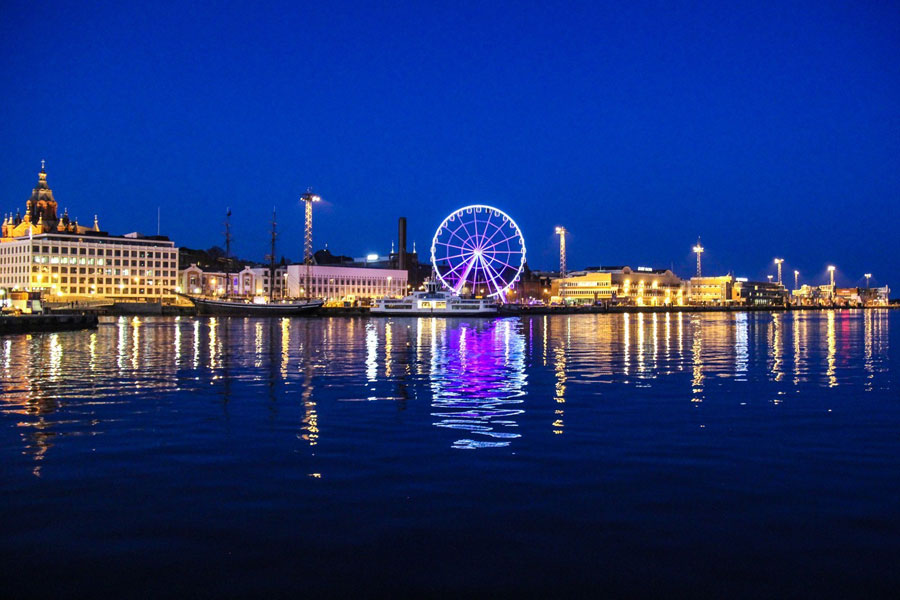 From April 2010 between St. Petersburg (Russia) and Helsinki (Finland) resumed a ferry service. To provide the transportation to St. Petersburg-Helsinki will be a passenger ferry "Princess Maria" of the Finnish shipping company St. Peter Line. The project is starting because of a new order approved by decree of the government 7th of May, 2009. From that time, tourists arriving in the country by sea may stay in the RF ports or on the shore within 72 hours without any visa. The non visa stay might be prolonged "in case of delay of the ferry in connection with damage to the vessel, natural disaster or other force majeure, as well as in the case of the impossibility to further participate in the tour group members of group travel program because of the emergency treatment or serious illness".
Since April 2010, regular ferry from St. Petersburg to Helsinki will arrive five times a week. As believe the Committee of Investments and Strategic Projects of St. Petersburg's Administration, it will increase the tourists flow to 500 thousand people per year (ferry can take on board 1,638 passengers).
It is not clear ye in which of the ports of St. Petersburg the "Princess Maria" will arrive. According to the JSC "Inflot Vorldvayd" (agent organizer Cruise), there is a selection between 2 ports: "Marine Facade" and "Naval Station".
There, in the list of ports through which allowed the entry of foreign tourists on ferries into Russia are also: Big Port of St. Petersburg (St. Petersburg), Passenger Port of St. Petersburg (St. Petersburg) , Sochi (Krasnodar krai), Novorossiysk (Krasnodar krai), Vladivostok (Primorye), Vyborg (Leningrad region), Kaliningrad (Kaliningrad region ) Korsakov (Sakhalin oblast).