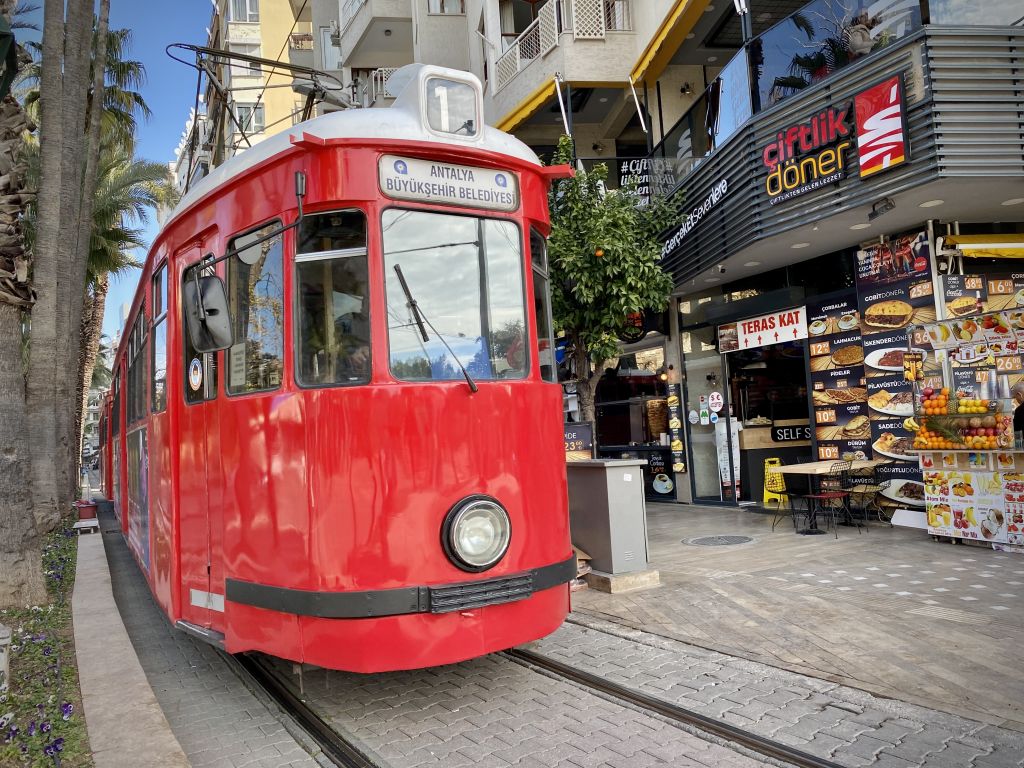 How to get from Istanbul Airport to Taksim, might be one of the first things on your mind after landing at Istanbul Airport (IST).
Taksim Square is not only a major transportation hub but also a hub of entertainment, shopping, and dining. It's the ideal place to start your Istanbul adventure. Here's a guide on how to smoothly make your way from Istanbul Airport to Taksim:
4 Transfer Options from Istanbul Airport to Taksim
Taxi
One of the most convenient ways to reach Taksim from Istanbul Airport is by taking a taxi. Istanbul Airport has a well-organized taxi stand right outside the arrivals area. Licensed taxis are available 24/7, and the journey to Taksim typically takes around 45 minutes to an hour, depending on traffic conditions. Make sure the meter is on, and keep some Turkish lira handy to pay your fare.
Airport Shuttle (Havabus)
The Havabus shuttle service is another efficient option. These buses run regularly and connect Istanbul Airport to various city destinations, including Taksim. The journey may take slightly longer than a taxi due to multiple stops, but it's a cost-effective choice. Be sure to check the schedule and pick-up points beforehand.
Private Transfers from Istanbul Airport to Taksim
If you prefer a more comfortable and personalized experience, consider booking a private transfer in advance. Many companies offer this service, and a driver will meet you at the airport and take you directly to your destination, including Taksim Square.
Rent a Car
Another option is to rent a car at Istanbul Airport, it might be convenient if you have bigger travel plans than a simple trip from Istanbul Airport to Taksim.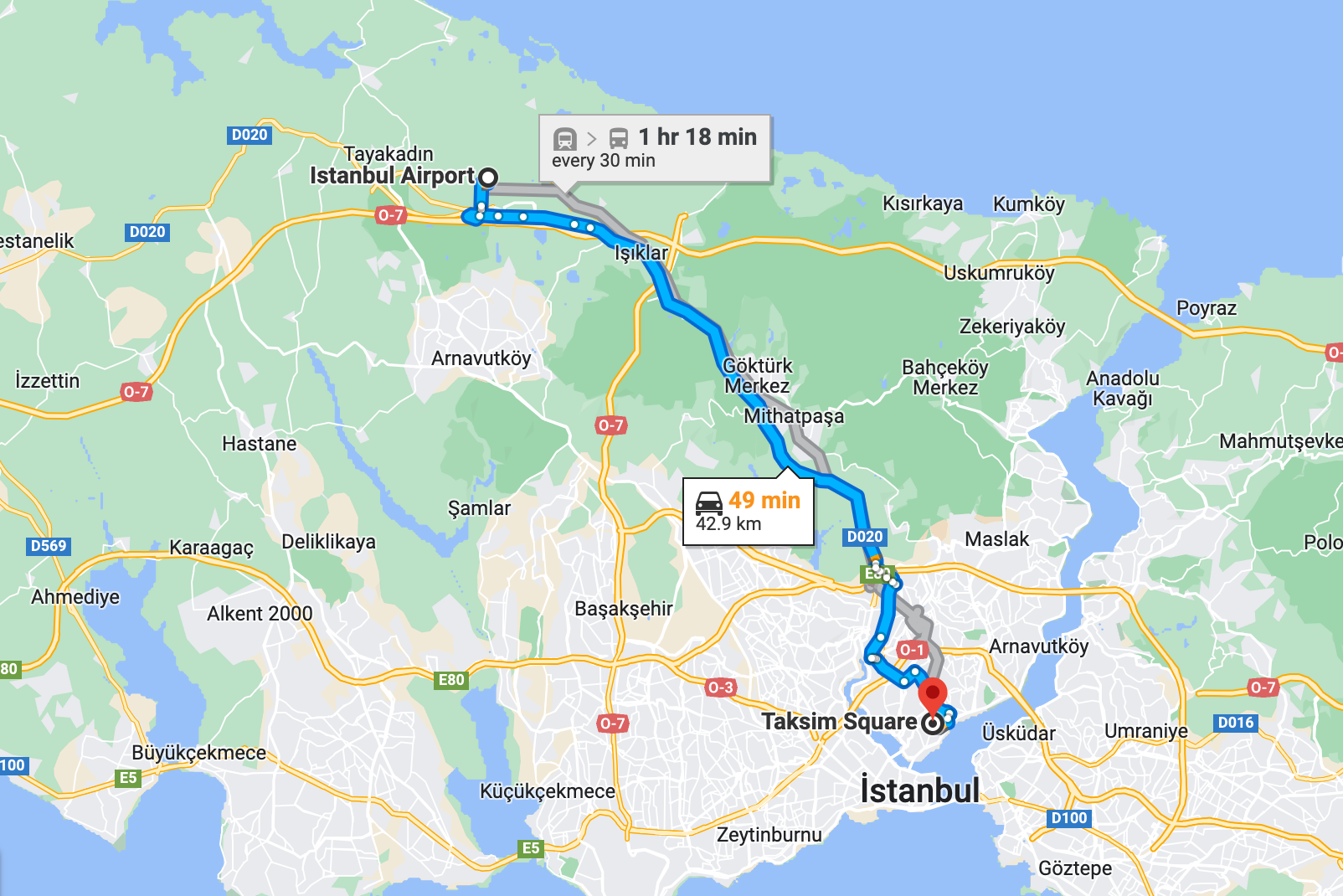 Currency Exchange and SIM Card
Before leaving the airport, consider exchanging some currency or withdrawing Turkish lira from ATMs to cover initial expenses like transportation and small purchases. You can also purchase a local SIM card with data to stay connected during your stay. Alternatively, you can buy Airalo eSIM, which will allow you to save time at the airport.
Stay Informed about Traffic from Istanbul Airport to Taksim
Istanbul is notorious for its traffic congestion, so it's wise to check real-time traffic updates before your journey. Some apps and websites provide live traffic information, allowing you to choose the best time to travel to Taksim.
Once you arrive at Taksim Square, you'll find yourself in the heart of Istanbul's action. Explore the vibrant streets, dine at local restaurants, and perhaps take a leisurely stroll down the famous Istiklal Avenue, known for its shops and entertainment options.
Navigating from Istanbul Airport to Taksim may seem like a task, but with these tips and options, your journey can be a smooth and enjoyable start to your Istanbul adventure. So, get ready to immerse yourself in the enchanting blend of cultures, history, and modernity that Istanbul has to offer, starting from Taksim Square.