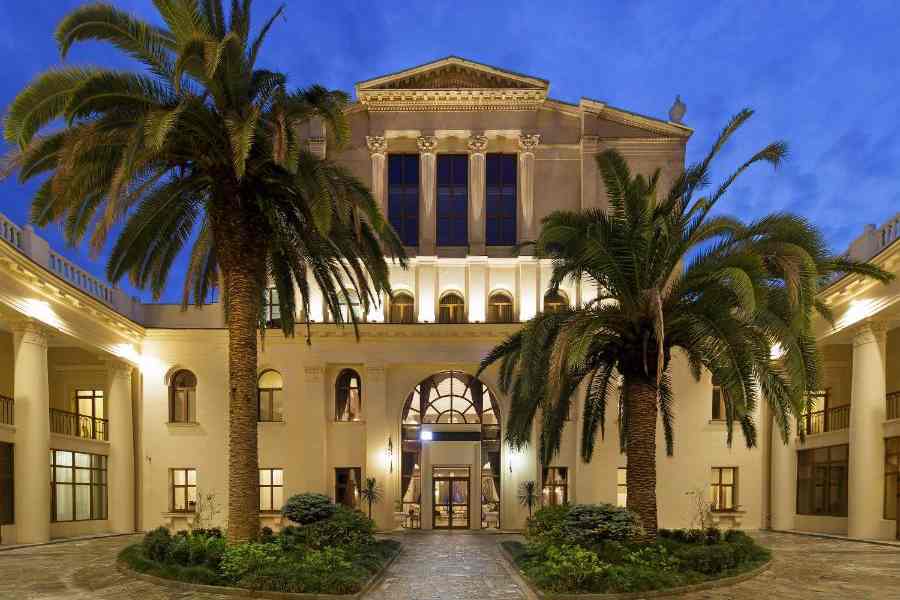 The second half of September and the first decade of October are perfect for a beach vacation in Abkhazia. Typically, during this period, the weather offers comfortable air temperatures ranging from +22 to +27°C and seawater temperatures of +20-22°C along the Black Sea coast. However, no one can guarantee consistently warm and dry weather throughout the entire velvet season in Abkhazia. Therefore, it's a good idea to hedge your bets and book a hotel with a heated pool.
We've compiled a list of the top 8 most booked hotels in Abkhazia with open heated pools:
3. Bagripsh
8. White Hotel
These are just a few of the top hotels in Abkhazia with heated pools, providing you with the opportunity to enjoy a swim and relax in comfort, regardless of the weather conditions. When booking your stay, be sure to inquire about the availability of heated pools to enhance your experience in this beautiful region.