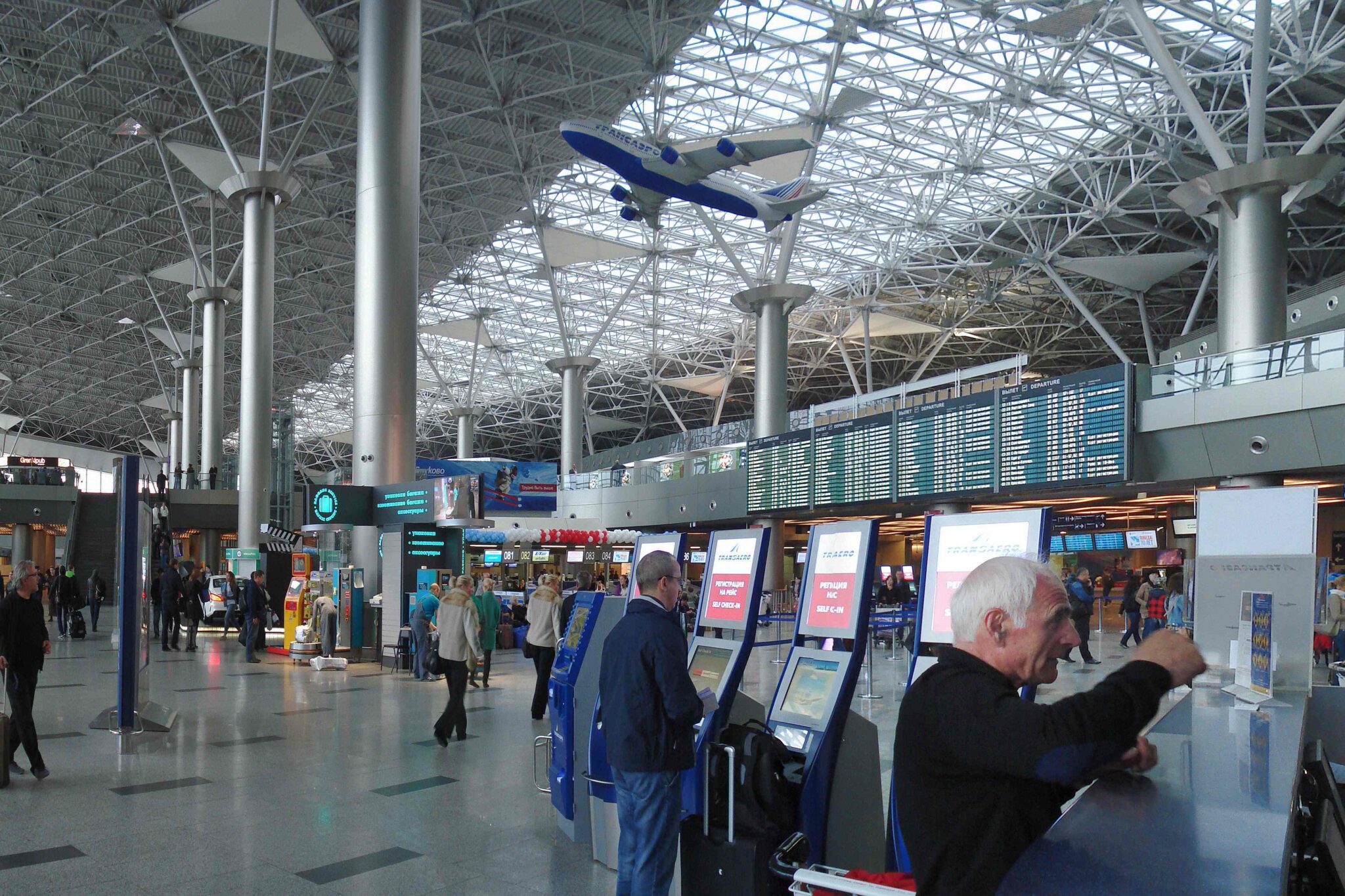 On Wednesday, September 6th, Moscow authorities will inaugurate the "Aeroport Vnukovo" metro station on the Solntsevskaya Line (yellow line), making it the first metro station within an airport in the city. This exciting development comes as a result of a significant transportation initiative in Moscow. The news was reported by RBK, citing sources close to one of Moscow's transportation companies and another linked to the Moscow Department of Transport (Deptrans).
Just a month ago, on August 3rd, Igor Voistratenko, the Chairman of Moscow State Construction Supervision (Mosgosstroynadzor), announced that the construction of the Vnukovo metro station had entered its final stages. He mentioned that the agency's inspectors were in the process of conducting a comprehensive examination of the station complex. Voistratenko stated, "After the opening of the final station on the Solntsevskaya metro line, it will become a convenient gateway to the capital of Russia for passengers arriving on domestic and international flights at Vnukovo Airport. It will also significantly improve transportation accessibility for the 350,000 residents of the Vnukovskoe settlement, connecting them with the city center."
The total area of the station complex covers 12.6 thousand square meters. The station walls are adorned with an artistic composition featuring portraits of Russian aircraft designers Andrey and Alexey Tupolev. Under their guidance, over 100 types of aircraft were designed, including the Tu-2 bomber, considered the best medium bomber of World War II. Passengers and airport staff will be able to move from the metro to the terminal building via an underground pedestrian walkway. The station will also provide access to the "Aeroexpress" platform, allowing passengers to reach the airport terminal and public transport stops on the station square. Voistratenko emphasized, "Here, for the first time not only in Moscow but also in Russia, the city's underground transport network and the international air gateway of the capital are directly connected."
The launch of the first metro station within an airport is set to greatly simplify the journey for travelers. On August 24th, Maxim Liksutov, the Deputy Mayor of Moscow for Transport, emphasized the positive impact this development will have on travel. For instance, the journey from "Delovoy Tsentr" to "Aeroport Vnukovo" will be reduced by 1.5 times and take only 40 minutes. Passengers will also be able to reach the "Michurinsky Prospekt" station on the Big Circle Line in just 23 minutes.
The introduction of the "Aeroport Vnukovo" metro station marks a significant step toward enhancing the transportation infrastructure in Moscow, making it more accessible for both residents and travelers. It opens up new possibilities for seamless connectivity between the city's metro system and the international airport, creating a more convenient and efficient travel experience.