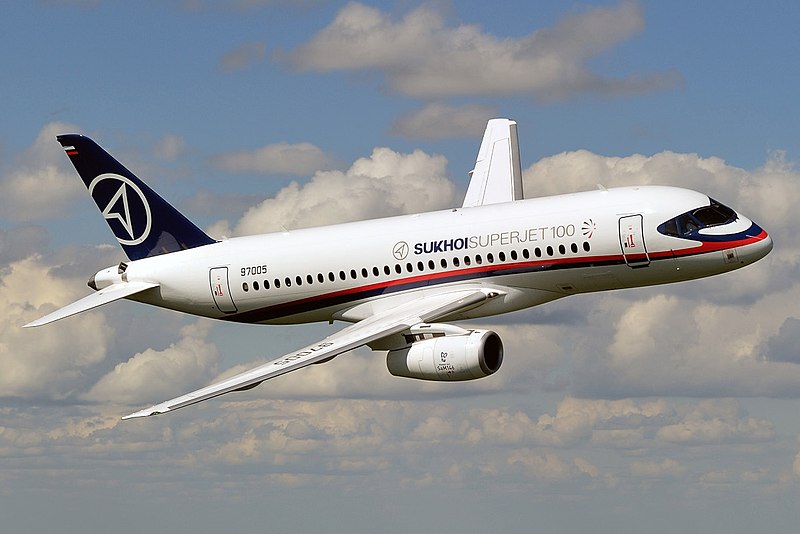 The majority of Russia's programs aimed at producing new passenger Russian aircraft to eventually replace Western Boeing and Airbus planes are now on the verge of collapse. According to research from the Russian publication "Holod," of the eight prospective aircraft models, only two have not been disrupted because their actual construction has not yet begun, as reported by The Moscow Times.
The two models unaffected by disruptions are the long-range Il-96 and the regional model "Ladoga," with the construction of their initial prototypes planned for 2025.
However, the production plans for the MC-21 and Il-114-300 aircraft are now in jeopardy. The MC-21 relied heavily on foreign components, which has been hampered by sanctions. Specifically, there is a shortage of components made from Russian composite materials, which were previously supplied by the company Umatex, a subsidiary of "Rosatom," which is under sanctions.
The Il-114-300 faced challenges with its TV7-117СТ engine. It never completed flight trials and even led to a crash of the military transport aircraft Il-112V. The absence of an engine replacement has indefinitely postponed production.
The first flight of the "import-substituted" Sukhoi Superjet has been postponed five times. Manufacturers need to conduct all flight trials with a new engine, undergo certification, and obtain permission for passenger operations within four months, as outlined in the program. However, this timeline now seems unattainable. Problems have arisen even for the Superjet version that used foreign components, with only six out of the planned 19 aircraft expected to be produced in 2023.
Production of the Tu-214 is also facing difficulties. The Kazan Aircraft Plant is grappling with a shortage of components, and suppliers have struggled to meet deadlines due to a significant increase in orders for the Russian military. In the first half of 2023, only two aircraft were delivered.
The plans for regional aircraft, including the L-410 and LMS-901 ("Baikal"), have been definitively derailed. The first model essentially became a foreign aircraft when the Czech company Aircraft Industries was purchased by the "Ural Mining and Metallurgical Company." However, after the onset of the war in Ukraine, they were prohibited from any cooperation with Russia. Obtaining new components under sanctions proved impossible. "Baikal" failed to overcome its dependence on foreign engines, and the search for a replacement for the American General Electric engine yielded no results. While the official plan calls for production with a Russian engine to begin next year, government officials consider these plans unfeasible.
According to data from Rosstat, in the first half of 2023, only two civilian aircraft were produced in Russia.
As previously reported, thanks to supply channels for parts bypassing sanctions, Russia has managed to maintain its air fleet. As of May 1st this year, Russian carriers had 541 Western-made aircraft in active service or undergoing maintenance, according to data from the Swiss aviation intelligence provider ch-aviation. This is roughly equivalent to their pre-war numbers, considering that 75 leased aircraft were returned to foreign owners.
However, without proper maintenance and spare parts for the remaining foreign aircraft, Russian airlines will only be able to operate them until 2025, as stated by Sergey Chemezov, the head of "Rostec," during a meeting with President Putin.