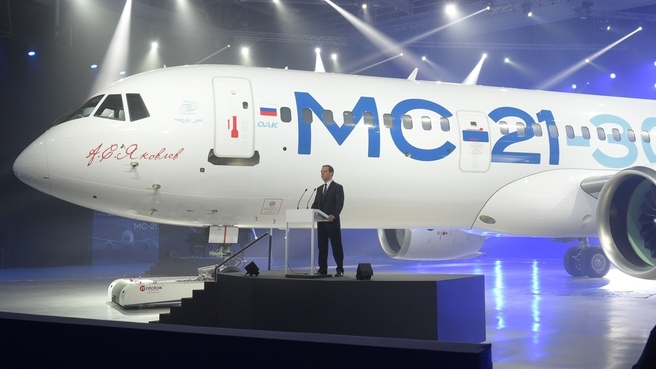 Russia has developed the most expensive passenger aircraft, surpassing market prices of Airbus and Boeing counterparts.
The Russian State Transport Leasing Company (GTLK) offered local airlines a lease price of 4.3-4.6 billion rubles ($50-54 million) for the MC-21 aircraft at the end of 2022 and beginning of 2023, as reported by "Kommersant."
The aircraft's delivery is scheduled for 2028-2030, with the price accounting for state subsidies, although the specific amount was not disclosed.
GTLK's prices exceed those of Russian aircraft counterparts, such as the Airbus A320/A321 and Boeing 737-800 and MAX. While catalog prices range from $100-105 million, the market price hovers around $50 million or lower.
Sources indicate that Russia has constructed one of the most expensive aircraft in its class. Furthermore, industry insiders note that both the MC-21's capabilities and operational lifespan remain a significant surprise.
Questions arise regarding the aircraft's overhaul life, subsidy conditions, and leasing terms. If the current offer spans 20-25 years, concerns arise about the aircraft's ability to serve for the entire duration, given high utilization demands exceeding 100,000 flight hours—an unprecedented figure for Russian-manufactured aircraft.
However, experts in the Russian aviation industry acknowledge that the MC-21 cannot be priced lower than foreign counterparts due to the absence of serial production for passenger aircraft and their components.