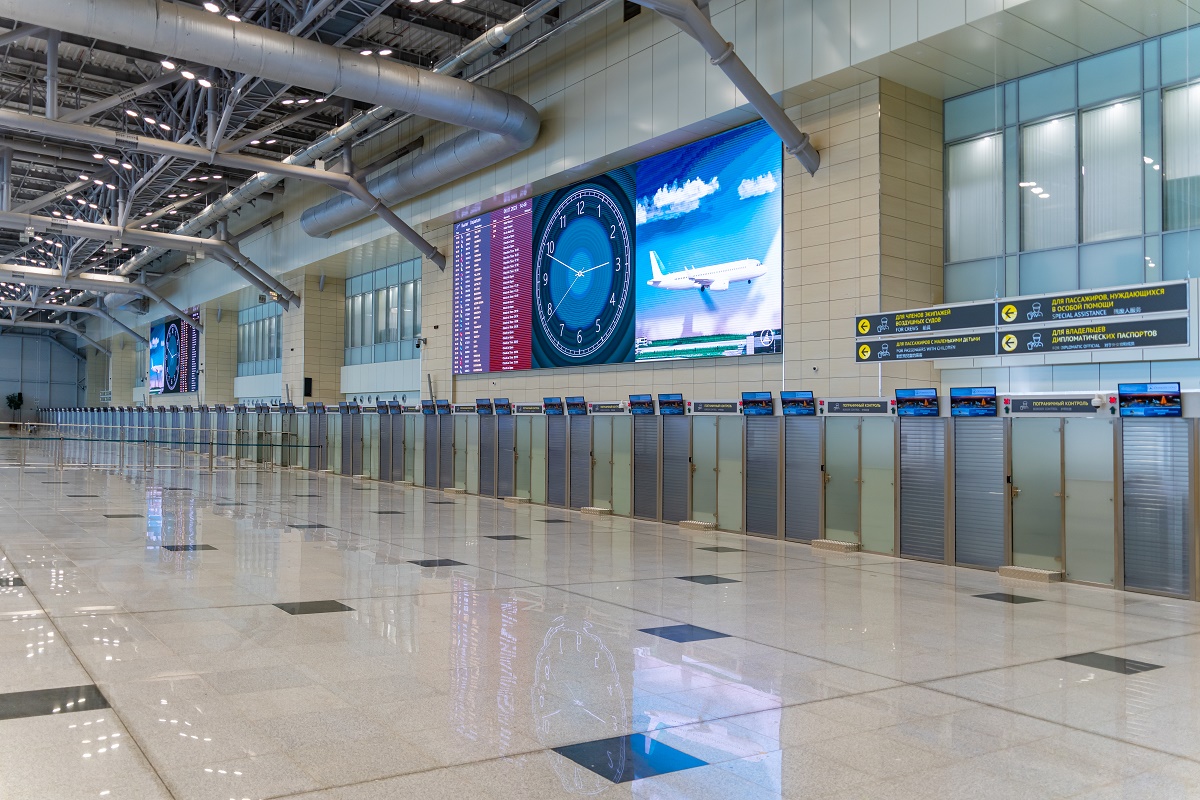 In the night leading into Wednesday, Moscow airports – Vnukovo, Sheremetyevo, Domodedovo, and Zhukovsky – temporarily limited flight operations due to safety concerns, as reported by Rosaviation, the Russian Federal Air Transport Agency. The restrictions resulted in the diversion of two flights to alternative airports, with passengers subsequently transported to their intended destinations, according to a representative from the agency.
As of now, all four airports are functioning normally, the spokesperson added.
Flight Service Limitations
Vnukovo Airport's flight service was restricted from 2:18 AM to 4:00 AM Moscow Standard Time, as clarified by the airport's press service. In Domodedovo Airport, the limitations were in effect from 2:24 AM to 3:58 AM, according to an airport representative.
Unmanned Aerial Vehicles (UAV) Incidents
The night from Tuesday to Wednesday witnessed two incidents involving unmanned aerial vehicles (UAVs) in the Moscow region. In one incident, anti-aircraft defenses in the Mozhaysk district of the Moscow region successfully intercepted and downed a UAV. The second incident involved a UAV crashing into a building under construction in the Moscow-City area. Moscow Mayor Sergey Sobyanin reported these incidents.
Safety Takes Priority
The decision to temporarily restrict flight operations at these Moscow airports underscores the importance of safety and security in aviation. Ensuring the protection of passengers, airport personnel, and the airspace is paramount in today's world, where UAVs have become increasingly prevalent, posing potential risks to aviation.
These incidents serve as a reminder of the challenges that aviation authorities and airport operators face in managing the ever-evolving landscape of aviation safety. It also highlights the necessity of continued investment in advanced surveillance and security technologies to detect and mitigate potential threats to air travel.
In conclusion, while the restrictions placed on flights at Moscow's major airports may have inconvenienced some travelers, they were a necessary precaution taken to safeguard the integrity of the airspace and protect the safety of all those involved in air travel. As technology continues to advance, aviation authorities must remain vigilant in addressing emerging security challenges to ensure that the skies remain safe for all.