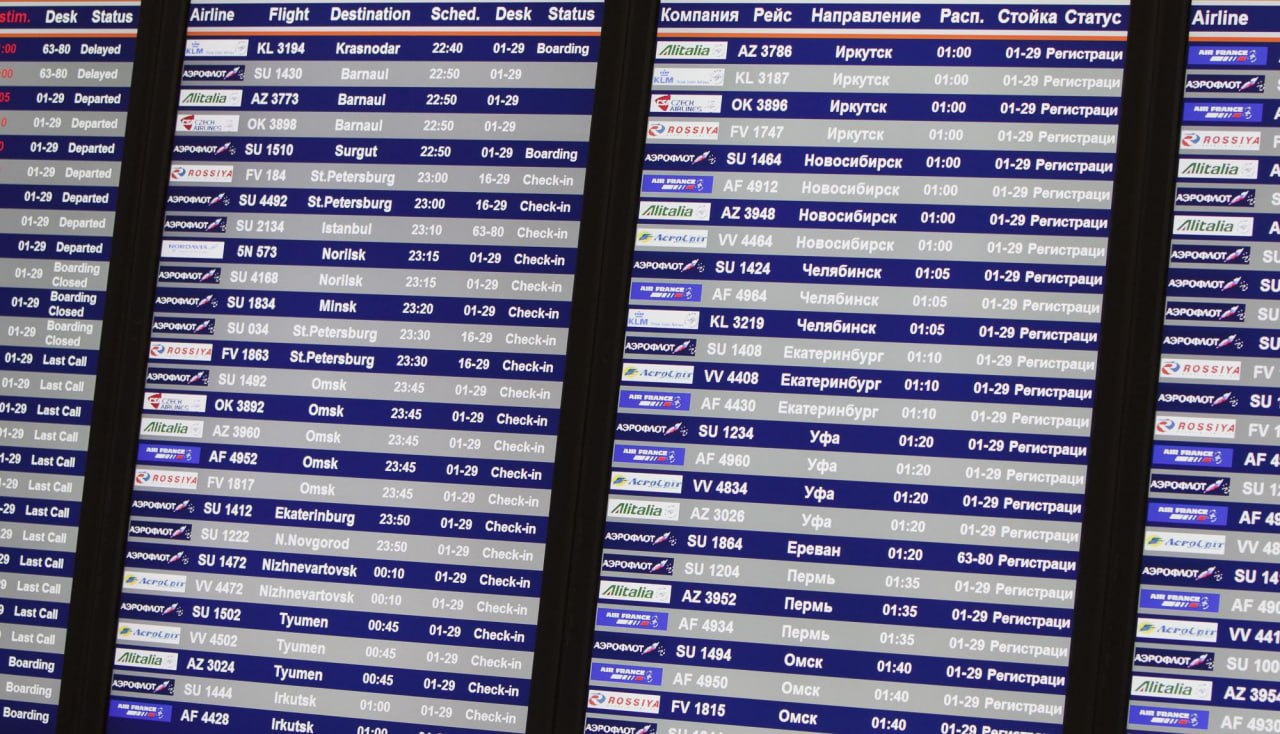 Nearly 50 flights could not land in Moscow and were redirected to other cities due to airport restrictions. Aircraft were rerouted to Nizhny Novgorod, Kazan, and St. Petersburg. Earlier, the Ministry of Defense announced that it had shot down two drones in the sky over the Moscow region.
Due to temporary restrictions on departures and arrivals at airports in the Moscow region, 45 passenger and two cargo flights were redirected to other cities. This information was provided in an official message on the Rosaviation Telegram channel.
It was stated that to "ensure safety," operations at Vnukovo, Domodedovo, Sheremetyevo, and the Moscow region's Zhukovsky Airport were suspended on the morning of Monday, August 21. Aircraft scheduled to land at these airports were redirected to Nizhny Novgorod, Kazan, and St. Petersburg.
Moscow's airports have suspended operations for the second day in a row. The previous day, the restrictions were also attributed to security concerns. According to Rosaviation, six flights were redirected to other airports due to the operational restrictions: three planes were directed to Sheremetyevo, two to Nizhny Novgorod Airport, and one to St. Petersburg.
The operations at Vnukovo and Domodedovo airports resumed at 04:30 Moscow time. Security considerations have primarily driven these ongoing disruptions to air travel. Passengers and airlines should stay updated on the situation and any potential changes to their flight schedules as the situation evolves.