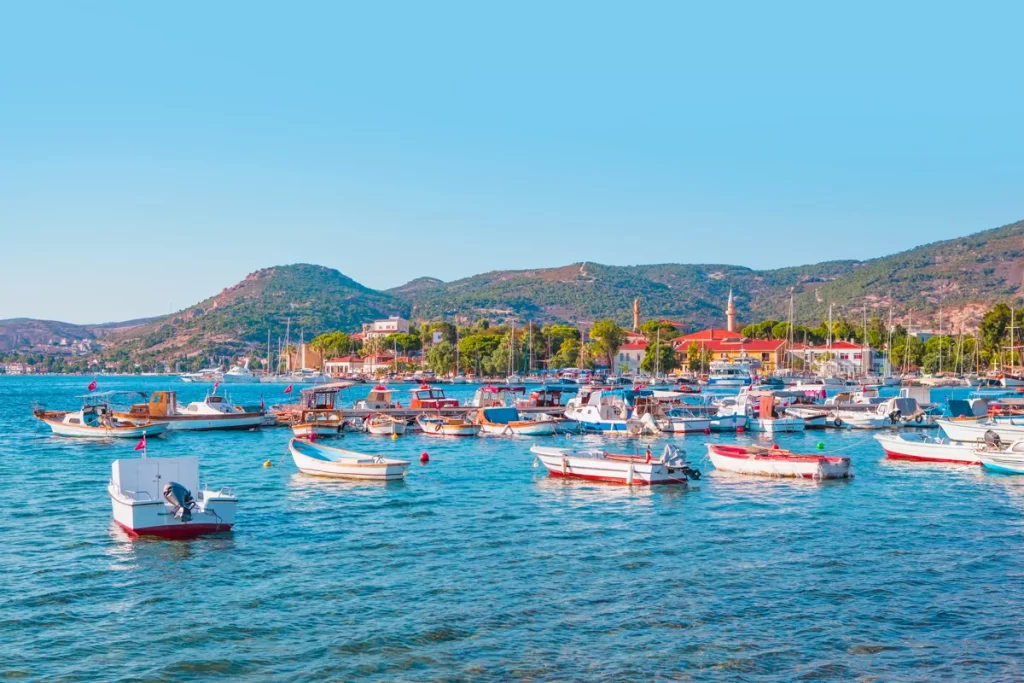 Tourism is a crucial economic driver for many countries, including Turkey. Analyzing the tourist statistics from three major Turkish resort provinces reveals an interesting phenomenon in July 2023. The cumulative tourist flow from Russia to these provinces not only falls significantly behind pre-pandemic levels but also lags behind the numbers recorded during the pandemic year of 2021. This article aims to delve into the reasons behind this disparity and shed light on the unique dynamics of these Turkish resort destinations.
Comparing Tourist Inflows
According to official Turkish tourism data, in July 2023, Antalya province welcomed 544,612 tourists from Russia, Muğla province (part of the Aegean region) received 85,670 Russian tourists, and İzmir province (also part of the Aegean coast) hosted 31,088 Russian citizens. This combined "beach" tourism flow from Russia to these three Turkish resort provinces totaled 661,370 arrivals.
This figure is only 16.2% higher than the total number of Russian tourists these three regions collectively received in July 2022 when there were airplane-related issues (569,015). Importantly, it is 32.4% lower than the pre-pandemic figures (978,086 Russian tourists in July 2019).
Moreover, the cumulative figures for these three beach provinces in July 2023 are also 13.6% lower than those recorded in the pandemic-affected July 2021 (765,830 Russian tourists). However, this discrepancy is primarily attributed to Antalya.
Antalya's Contribution to the Lag
The major factor behind the drop in Russian tourists compared to 2019 remains Antalya. The 544,612 Russian tourists in July 2023 represent a 36.9% decline from July 2019 (863,000) and a 22.2% drop from July 2021, the height of the pandemic (700,000).
Furthermore, this number is only 11% higher than the crisis-ridden July 2022 (489,730), which cannot be deemed a significant improvement despite a substantially increased number of flights from Russia to Antalya.
Antalya's performance decline, at -36.9% compared to July 2019 and -22.2% compared to July 2021, is worse than the combined dynamics of all three "beach" Turkish provinces during the same periods (-32.4% and -13.6% respectively). Moreover, it is lower than the improvement seen in July 2022 (+11% for Antalya compared to +16.2% for all three beach provinces combined).
Aegean Coast's Triumph Over Pre-Pandemic Figures
In July 2023, the combined tourist flow from Russia to the two Aegean coastal provinces (Muğla and İzmir) reached 116,758 arrivals. This figure marks a significant increase of 47.2% from July 2022 (79,285), and a substantial 77.4% rise from the pandemic year of July 2021 (65,830). Impressively, it even surpasses the combined Russian tourist flow to Muğla and İzmir in July 2019, pre-pandemic, by 1.5% (115,086 arrivals).
While Muğla's tourist arrivals in July 2023 were 12.2% lower than the pre-pandemic July 2019 figures, they were 22% higher than those in July 2022 and a remarkable 32.5% higher than July 2021. İzmir, on the other hand, outperformed all previous periods with a 242.7% increase from July 2022, a 2566% rise from July 2021 (when no flights were available), and a 77.8% improvement from the record-setting pre-pandemic July 2019.
The dynamics of tourist flows from Russia to Turkish resort provinces reveal intriguing patterns in July 2023. While Antalya's performance lags considerably behind both pre-pandemic and pandemic figures, the Aegean coastal provinces show a remarkable rebound, even surpassing the pre-pandemic levels. Factors such as flight availability, regional preferences, and pricing strategies likely contribute to these variations in the tourism landscape.