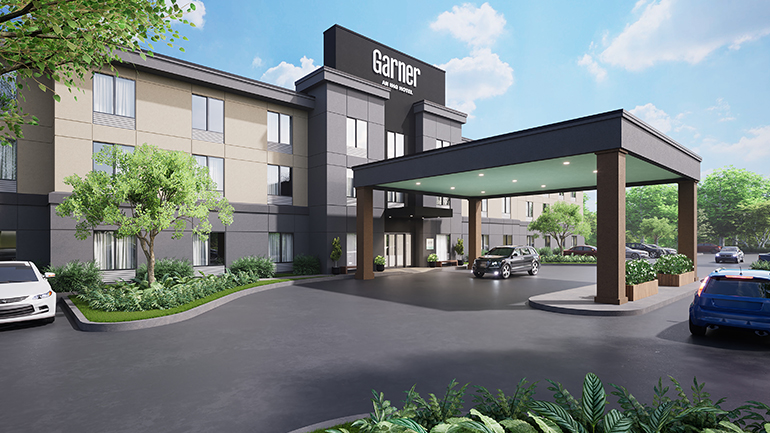 IHG Hotels & Resorts has officially introduced its new midscale conversion brand, Garner™ – an IHG Hotel. This brand is poised to become the preferred choice for guests seeking value-driven stays at high-quality properties, while also offering owners an avenue for increased returns in the midscale segment.
With a commitment to provide "easy going stays that get you on your way," Garner is specifically tailored for value-conscious travelers of all ages who desire a dependable and relaxed experience. The brand aims to deliver an affordable price point along with the essentials that guests value most: a convenient location, a restful night's sleep, and a complimentary hot breakfast – all offered at a level of quality and affordability that's currently in demand in the market.
Elie Maalouf, Chief Executive Officer of IHG Hotels & Resorts, expressed, "Garner represents another exciting stride in the evolution of our brand portfolio. It introduces a brand to the midscale market that we know both owners and guests desire from IHG. Owners are drawn to the advantages of IHG's global reach, robust enterprise, technology platforms, and the acclaimed IHG One Rewards program, backed by our proven success in creating, launching, and expanding brands. We have already received more than 100 definitive expressions of interest in Garner, highlighting the strong potential in this segment."
Many owners have expressed their interest in collaborating with a high-quality conversion brand at a more accessible price point. Garner has been developed based on this feedback and insight from owners. Alongside the benefits of tapping into IHG's global sales network, cost-effective distribution systems, and lower procurement expenses, owners will value the brand's adaptable approach to conversions. IHG will collaborate with each owner and property site to assess the required level of renovation, while retaining Garner's defining characteristics and guest experience.
Jen Gribble, Senior Vice President of Global Marketing for Mainstream Brands at IHG Hotels & Resorts, explained, "Garner fills a void in the midscale space that both owners and guests have been seeking. We've designed this brand to meet expectations – a comfortable night's sleep in a clean, inviting space, complemented by a breakfast worth waking up for. However, our approach to delivery will stand out – from the welcoming team to the lobby ambiance, our style is inviting and accessible, appealing to all types of guests."
Key brand features and hallmarks include:
Comfortable Stay: Garner hotels offer guests the ability to shape their experience. With a friendly 24/7 front desk team, relaxing lobby spaces, and IHG Digital Check-in for swift arrivals, the brand prioritizes guest convenience.
Good Eats: From flavored water upon arrival to all-day available snacks in the Garner Shop, guests have access to satisfying treats. The "Make It Yours" hot breakfast is always free and delicious, featuring build-your-own protein-packed options such as sandwiches, egg bowls, yogurt parfait, fruits, and more.
Flexible Conversions, Consistent Quality: Each Garner hotel is unique, yet all commit to providing consistent, top-notch service that supports guests' journeys. Guest-influenced playlists, snacks, and beverages; adaptable lobby designs; pet-friendly amenities like welcome treats and outdoor relief stations, are a testament to this commitment.
Over the years, IHG has secured a prominent position in the upper midscale segment with its iconic brands Holiday Inn Express – the world's largest hotel brand – and Holiday Inn – the most trusted hospitality brand in the US. Garner extends this leadership, offering a lower price point and conversion cost per key compared to Holiday Inn Express. It complements IHG's new-build midscale brand, avid hotels, as the company focuses on accelerating growth in this segment.
Garner is set to launch its franchise offerings initially in the US by early September, with the first hotels projected to open by the end of 2023. IHG envisions the brand's global expansion, aiming for a portfolio of over 500 hotels within the next decade and 1,000 hotels within the next 20 years in the US alone. The midscale segment in the US, currently valued at $14 billion, is anticipated to reach $18 billion in hotel revenue by 2030.