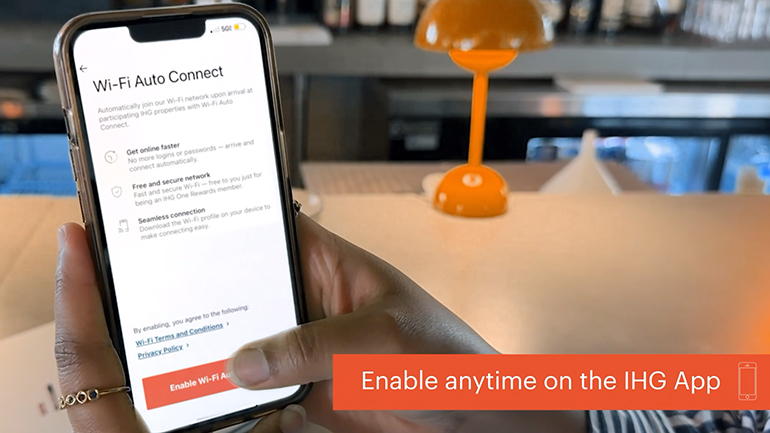 IHG Hotels & Resorts (IHG) introduces an innovative mobile feature called IHG Wi-Fi Auto Connect. This groundbreaking feature, available exclusively in the IHG One Rewards mobile app for iOS and Android users, revolutionizes the guest experience by automatically connecting IHG One Rewards members to Wi-Fi upon their arrival at over 5,000 IHG hotels worldwide. The best part? No separate passwords or logins are required!
IHG Wi-Fi Auto Connect is made possible by the newly redesigned IHG app and IHG's proprietary internet solution, IHG One Rewards Wi-Fi. Globally, the company records over 5.3 million monthly Wi-Fi logins. With this new feature, guests who opt-in through their mobile devices will seamlessly connect to the hotel's internet network upon entering, eliminating the hassle of entering login codes or passwords. This not only saves time but also enhances the user experience. To enable this functionality, members simply need to set it up once in the app's settings. IHG Wi-Fi Auto Connect empowers guests visiting an IHG hotel for meetings, overnight stays, or dining at on-site restaurants to enjoy seamless connectivity without any interruptions.
Starting from July 1, 2023, Singapore Airlines (SIA) will provide its customers with the most extensive and unlimited free Wi-Fi access in the airline industry. This service will be extended to all travellers in all cabin classes, including Premium Economy Class and Economy Class.