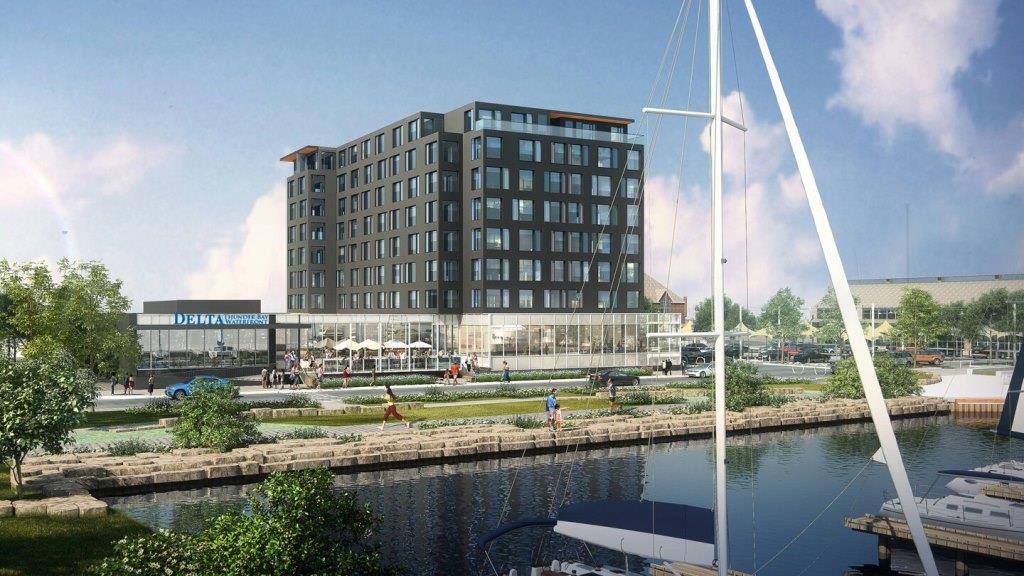 Delta Hotels by Marriott continues to expand its global presence by marking its entry into New York City. The newly opened Delta Hotels by Marriott New York Times Square offers unparalleled views of the vibrant city lights while embodying a harmonious blend of sophistication and comfort. The hotel is dedicated to bringing the brand's "Simple Made Perfect" philosophy to life in the bustling metropolis.
Manny Rappenecker, Vice President and Global Brand Leader of Delta Hotels by Marriott, Marriott International, stated, "The introduction of Delta Hotels by Marriott to New York City is a significant milestone in our brand's growth journey. By focusing on essential elements with the greatest impact, this new property in the heart of Manhattan embodies our steadfast commitment to 'Simple Made Perfect.' With an exceptional central location and purposefully streamlined design, Delta Hotels New York Times Square caters to seasoned travelers who prioritize autonomy, quality, and excellence in their travel experiences."
Situated at 340 West 40th Street in Times Square, the newly established hotel emphasizes the aspects that truly matter. Its design features a clean and modern aesthetic that prioritizes comfort, ensuring a seamless and flawless stay. Each detail is thoughtfully crafted to enable guests to navigate their experience effortlessly.
The hotel's 310 guest rooms are a testament to true craftsmanship, boasting a premium aesthetic combined with comfortable materials for a straightforward yet purposeful design. Intuitive details encompass a bright, neutral color palette enhanced by subtle accents of color. Premium finishes grace the platform bed, lounge area, desk, and bathroom, complemented by amenities like complimentary Wi-Fi and bottled water.
Delta Hotels by Marriott New York Times Square offers amenities rooted in the brand's signature approach of delivering essential features while eliminating unnecessary clutter. The hotel's premium fitness center is equipped with state-of-the-art matrix gym equipment featuring connectivity consoles and ample space for stretching and yoga. Hydration stations are conveniently located on every floor, along with a well-stocked Delta Pantry in the lobby catering to Marriott Bonvoy Platinum, Titanium, and Ambassador Elite members, offering 24/7 access to continental breakfast items, premium beverages, and snacks.
In addition to in-room dining, the hotel's lobby bar, George, serves a wholesome menu of small bites and beverages, as well as grab-and-go options. Travelers can also opt for a dining experience at George's Nephew, a full-service restaurant merging North American cuisine with cool cosmopolitan vibes.
Centrally positioned, Delta Hotels by Marriott New York Times Square offers easy access to all of New York City's attractions. It is conveniently reachable via transit systems from LaGuardia Airport and John F. Kennedy International Airport. The hotel's proximity to landmarks like Madison Square Garden, the Theater District, Central Park, Empire State Building, Hell's Kitchen, Hudson Yards, and Rockefeller Center ensures that guests can immerse themselves in the city's vibrant culture.
The hotel participates in Marriott Bonvoy, the acclaimed travel program from Marriott International, enabling members to earn and redeem points for their stay at Delta Hotels by Marriott New York Times Square and other hotels and resorts within Marriott Bonvoy's remarkable brand portfolio. With the Marriott Bonvoy app, members benefit from personalized experiences and a contactless approach, offering peace of mind during their travels.