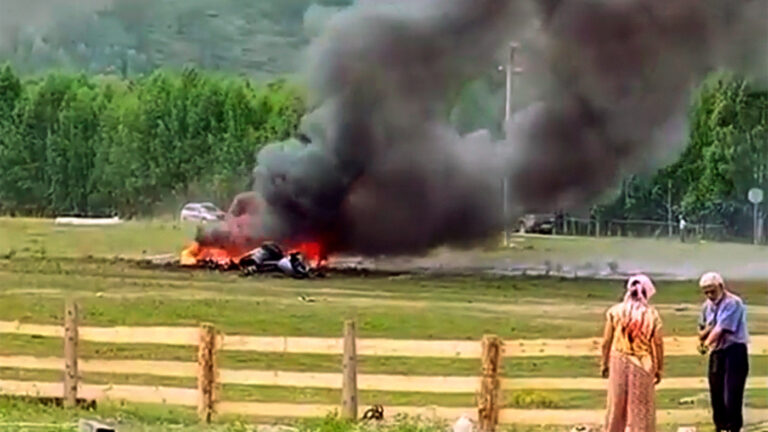 On Thursday, a Mi-8 helicopter carrying tourists crashed in the Altai Republic, near the village of Tyungur in the Ust-Koksa district, while attempting to land, as it struck power lines. The helicopter caught fire and was completely destroyed. According to the latest reports, the helicopter crash resulted in six fatalities and ten injuries.
The injured passengers suffered fractures and burns covering up to 90% of their bodies.
Rosaviation reported that the crashed Mi-8 helicopter belonged to the airline "Altai Avia" and was on a sightseeing trip at the time of the accident.
This incident marks the second accident involving tourists in the Altai Republic within three days.
As previously reported, on July 25th, a fatal road accident occurred in the Chemalsky district. A 41-year-old resident of Novosibirsk, driving a cargo truck GAZ-6634, was transporting a group of tourists from Yekaterinburg to the Karakol Lakes, including children. The accident resulted in the death of a 26-year-old man, and twelve people were injured, nine of whom were children.