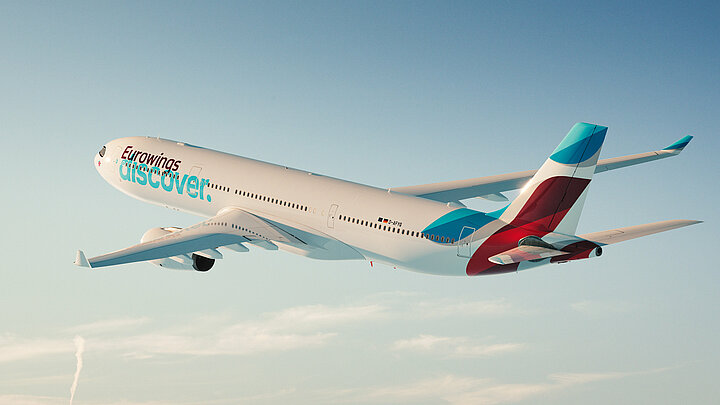 Düsseldorf Airport is set to introduce an exciting addition to its flight schedule, offering a new direct connection to the vibrant city of Tel Aviv, Israel. Eurowings, a trusted partner of the airport, will begin operating three weekly flights on Tuesdays, Thursdays, and Saturdays, starting from December 2.
Lars Redeligx, CEO of Düsseldorf Airport, expressed enthusiasm for this significant development, highlighting the deep-rooted bond between North Rhine-Westphalia and Israel. The region shares a longstanding friendship with Israel, evident through numerous city partnerships and thriving exchanges in education, business, and science. With over 100 Israeli companies based in North Rhine-Westphalia, the direct flight between Düsseldorf and Tel Aviv is expected to foster cultural, tourist, and economic ties between the two regions.
Jens Bischof, CEO of Eurowings, also lauded the new route, emphasizing that Düsseldorf Airport is already their largest base, serving over 115 direct connections. Tel Aviv, with its appeal as a trendy destination, will further solidify Eurowings as the preferred choice for travelers in North Rhine-Westphalia, both in summer and winter. Whether for vacation, business, or personal visits, the swift access to the Israeli metropolis will enhance travel options for passengers in the region.
Tel Aviv, the economic and cultural center of Israel, offers a diverse array of attractions. Visitors can immerse themselves in the oriental charm of the old town of Jaffa and explore the bustling markets, trendy bars, and restaurants. The city boasts a lively street food culture, intriguing museums, captivating street art, and modern skyscrapers. Additionally, the city's pristine sandy beaches beckon travelers to relax and unwind.
The new direct flights will not only facilitate seamless travel between North Rhine-Westphalia and Tel Aviv but also encourage greater exploration and mutual understanding between the two regions. With its dynamic appeal and vibrant cultural scene, Tel Aviv promises to captivate visitors and provide a memorable travel experience.
As Eurowings and Düsseldorf Airport join hands to offer this convenient and exciting route, passengers can look forward to new opportunities for business and leisure travel, as well as enriching cultural exchanges between North Rhine-Westphalia and Israel. The launch of this direct connection marks a significant step in enhancing the accessibility and cooperation between these two dynamic and thriving locations.