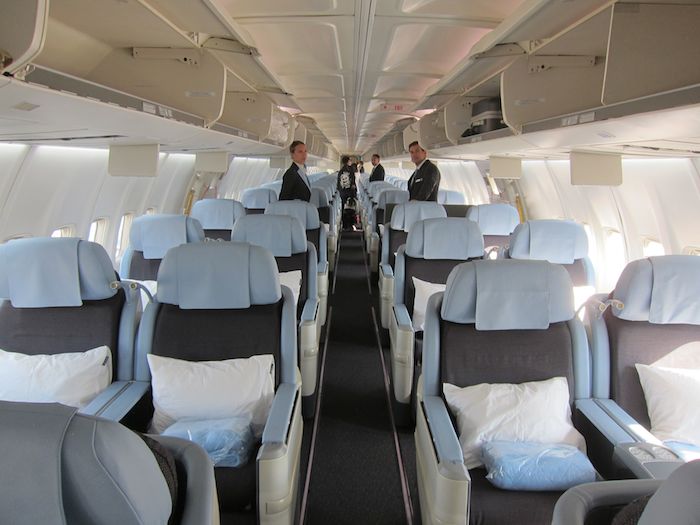 La Compagnie, the renowned smart business-class airline, has exciting news for travelers seeking luxurious experiences in the Caribbean. The airline has partnered with family-owned travel agency, E. Clarke Travel, to introduce the new and exclusive VIP program – Travel In Style Journeys. This exceptional program offers discerning travelers unparalleled access to the most prestigious Caribbean islands.
Starting from November 26, 2023, through April 14, 2024, La Compagnie will provide clients of E. Clarke Travel with select roundtrip service from Newark Liberty International Airport to St. Maarten Princess Juliana International Airport as part of the Travel In Style Journeys VIP program. These nonstop flights will operate weekly, departing from Newark (EWR) on Sundays in the morning and returning from St. Maarten (SXM) in the afternoon.
The Travel In Style Journeys program offers travelers the chance to embark on unforgettable 7-night stays in a selection of hand-picked luxury hotels and villas on the beautiful islands of St. Maarten, Anguilla, and Saint Barth. From booking business-class flights with La Compagnie to hassle-free inter-island transfers, dedicated luggage handling, and coordinating upscale accommodations with private concierge service throughout the journey, every detail is attended to. Guests can expect exclusive amenities and more, ensuring a tailor-made and extraordinary experience.
La Compagnie CEO, Christian Vernet, expressed excitement about the airline's official entry into the Caribbean market through these new flights to St. Maarten. With leisure travel expected to remain strong, the partnership with Travel in Style Journeys offers an effortless path to some of the region's most sought-after destinations.
E. Clarke Travel CEO, Wahid Essafi, emphasized the agency's commitment to providing exceptional service to clients. Travel In Style Journeys, in collaboration with La Compagnie, creates a corridor of comfort and trust, offering existing and new clients from New York a seamless travel experience to Sint Maarten and beyond.
Passengers flying with La Compagnie will be welcomed with lounge and priority access, ensuring a seamless pre-flight experience. Onboard the modern and efficient A321neo aircraft, guests will enjoy the utmost comfort with 76 full flat-beds, state-of-the-art entertainment, free Wi-Fi, refreshing amenity kits, and seasonally curated menus by Michelin-starred chefs. Additionally, a selective list of organic wines and champagne will add to the overall indulgence during the journey.
Travelers seeking luxury, comfort, and an extraordinary experience in the Caribbean can now look forward to Travel In Style Journeys by La Compagnie and E. Clarke Travel. With their combined expertise and dedication to customer satisfaction, this exclusive VIP program promises to redefine travel to the Caribbean and create unforgettable memories for every guest.