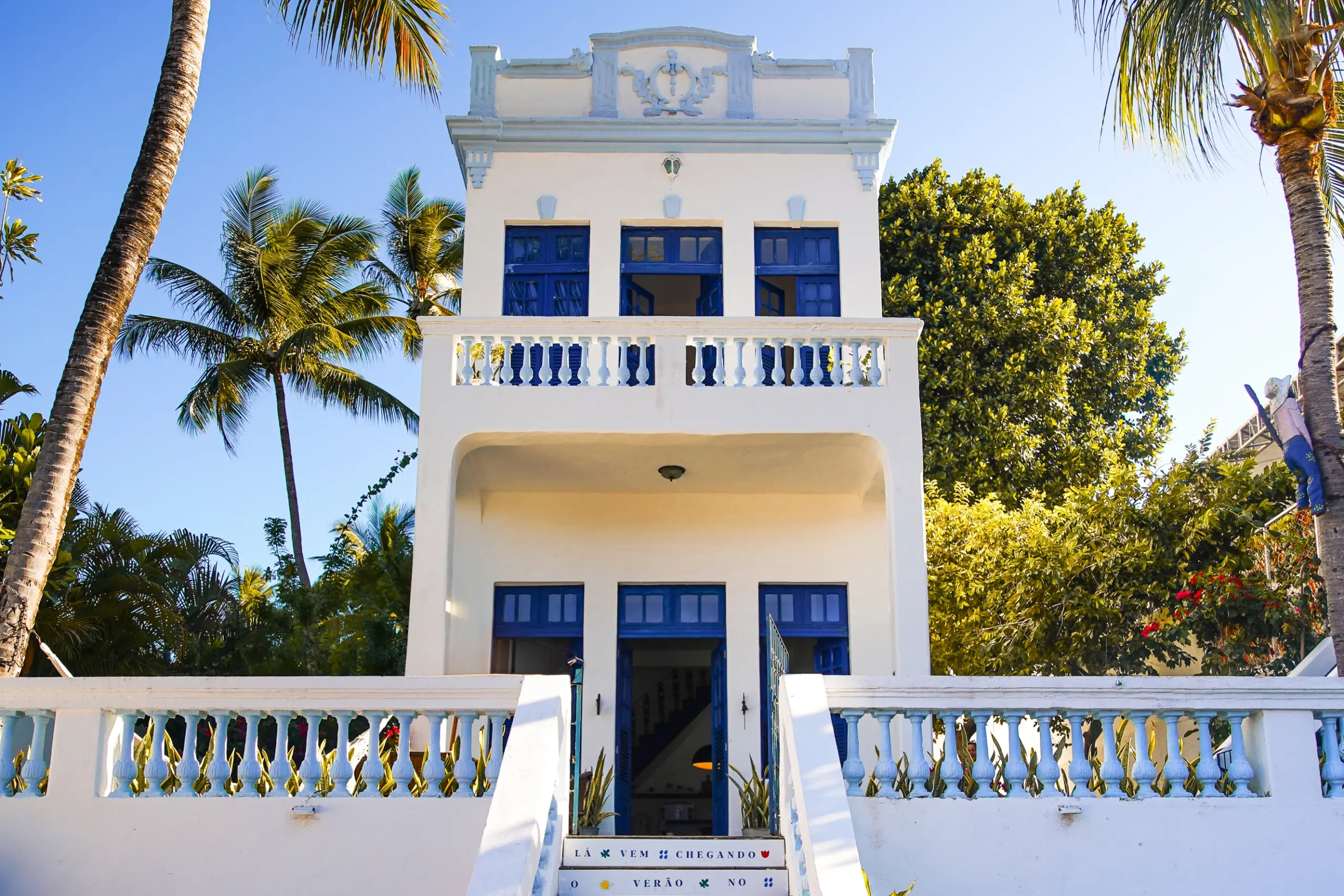 Alceu Valença, a highly influential figure in northeastern music and a prominent name in Brazilian culture, has embraced the Airbnb hosting experience. He is listing his vibrant property, Sobrado Alceu Valença, located within the same grounds as Casa Estação da Luz in Olinda, Brazil. This city holds the prestigious designation of being a UNESCO World Heritage Site.
The property captivates with its imperial-style architecture and boasts a magnificent constructed area. Preserving the original charm and characteristics of its construction, both Sobrado Alceu Valença and Casa Estação da Luz, which has been operating as a hub of art and culture since 2022, reflect the singer's creative spirit. It is no coincidence that this venue was chosen to celebrate Alceu Valença's wedding to Yanê Montenegro in 2004. Furthermore, Casa Estação da Luz derives its name from one of Valença's most emblematic songs, and the lyrics are beautifully displayed on the staircase leading to the listing.
Now, the space is available only on Airbnb to offer fans and guests a stay immersed in tradition in the heart of Olinda's historic center. "This house is very important to me and for those who have followed my work throughout the years. Being able to host it on Airbnb and receive guests who value culture as much as I do is a gift and an incredible pleasure," says Alceu, who turned 77 on July 1.
Guests can book the Sobrado Alceu Valença beginning this Thursday, July 6, at 1:00 PM, Brasília time, at airbnb.com/h/alceuvalenca.
This summer, it's Ken's turn to step into the hosting role and offer a unique experience. The famous Malibu DreamHouse, belonging to Barbie, is making a comeback on Airbnb, but with an exciting twist.