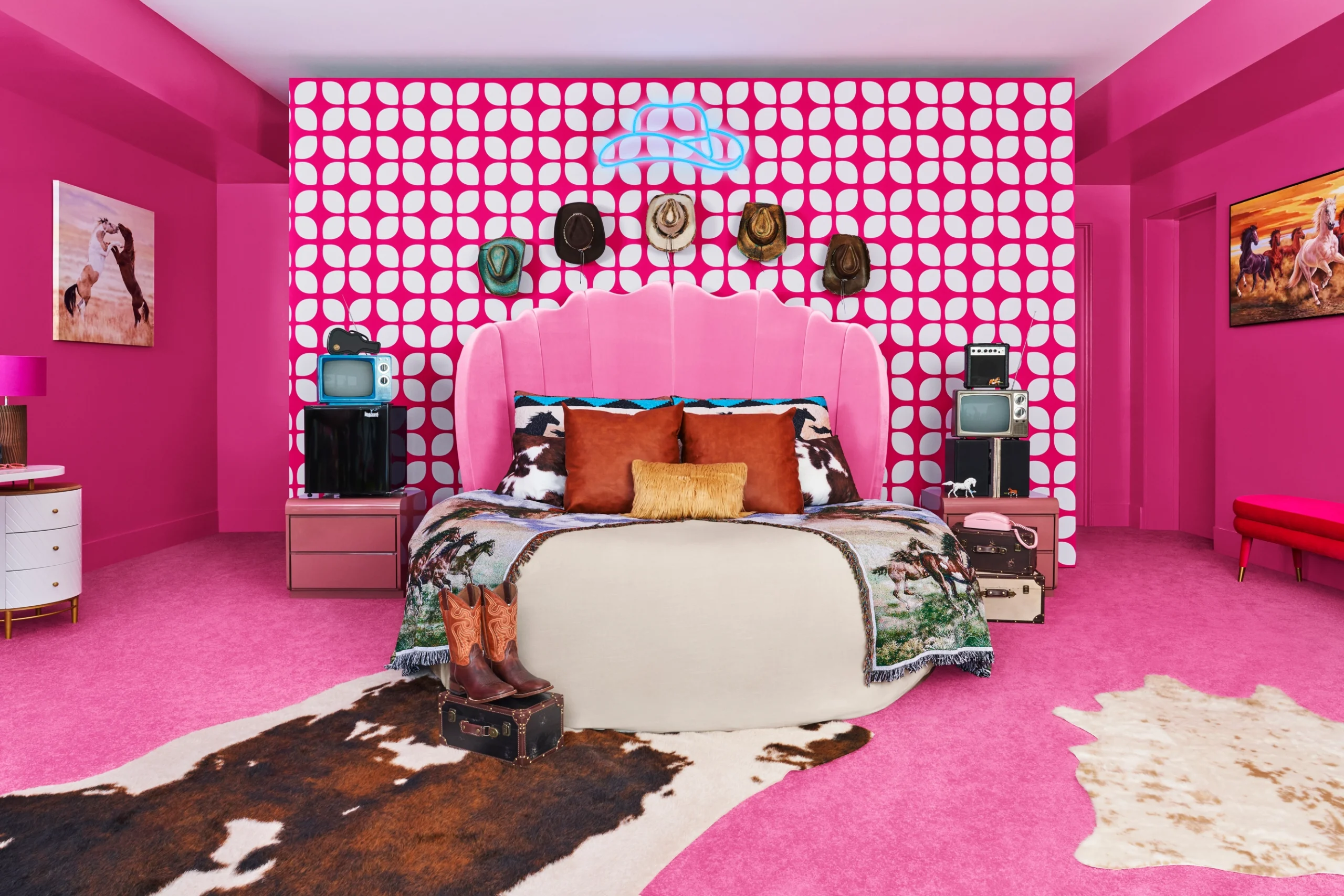 This summer, it's Ken's turn to step into the hosting role and offer a unique experience. The famous Malibu DreamHouse, belonging to Barbie, is making a comeback on Airbnb, but with an exciting twist.
As Barbie makes her live-action film debut in BARBIE, Ken, portrayed by Ryan Gosling, is taking charge and welcoming guests for an unforgettable overnight stay in the newly renovated and iconic Malibu DreamHouse.
While Barbie is undeniably the center of attention, Ken is ready to showcase his individuality in the DreamHouse. He has personally redesigned a section of the house to reflect his own interests, including his love for activities like rollerblading. However, amidst Ken's personal touch and his evident energy, Barbie's signature pink touch remains ever-present throughout the life-size, toy-inspired home. She has also made her own updates and redecorations since the last time the Malibu DreamHouse was available to guests.
Located in sunny Malibu, the oceanfront mansion features panoramic views and serves as the perfect backdrop for Ken's picture-plastic paradise. Fans will be able to request to book Ken's bedroom in the Malibu DreamHouse for two individual one-night stays for up to two guests each on July 21 and July 22, 2023. All stays will be free of charge.
How to book Malibu DreamHouse
Everyone in Barbie Land can request to book Ken's room in Barbie's Malibu DreamHouse beginning July 17 at 10 a.m. PT at airbnb.com/kendreamhouse. Guests are responsible for their own travel to and from Malibu.