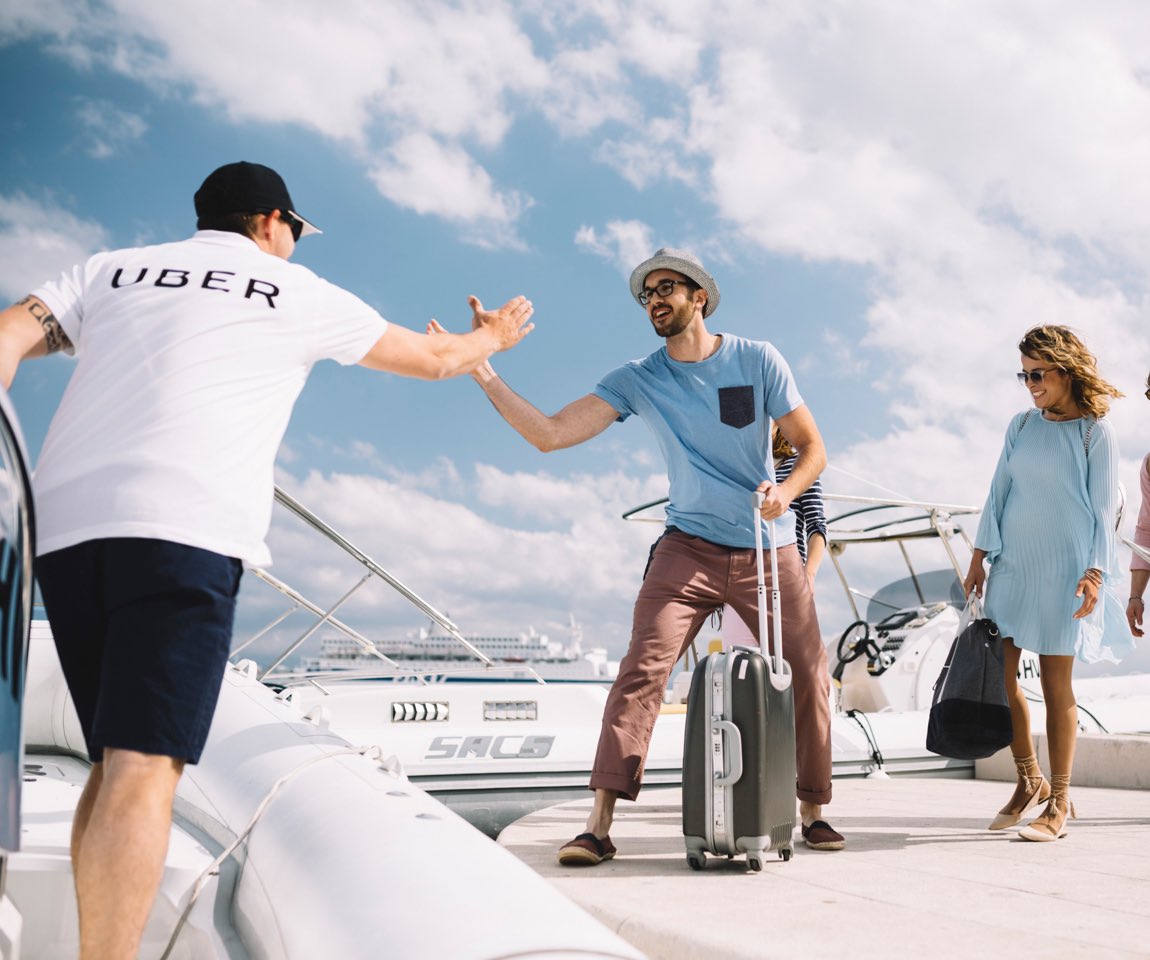 Uber Boat service launched this summer exclusively on the picturesque Greek island of Mykonos. While the classic cab service is already available on the Aegean island, tourists and residents can now indulge in a more scenic and memorable experience by exploring different beaches and enjoying the breathtaking views.
This strategic move by Uber emphasizes Greece's significance in the European market and reinforces the company's commitment to supporting Greek tourism. It aims to provide affordable and secure transportation options for both locals and visitors to the islands. In their official announcement, the company stated, "This new service is another step in the company's strategy, which puts Greece at the centre of the European market and strengthens its support for Greek tourism, ensuring affordable and safe transportation options for both its residents and visitors of the islands."
Uber Boat, available from late June to October, offers an on-demand service facilitated by a licensed local operator accessible through the Uber app. Users can effortlessly book speedboat tours with just a tap, enabling easy and reliable transportation around Mykonos.
However, a few considerations should be kept in mind. Customers wishing to embark on a seafaring adventure must reserve a boat at least 45 minutes in advance and can only be picked up or dropped off at 25 designated locations scattered across the island.
It's worth noting that Uber has previously explored aquatic transportation options. A decade ago, the company experimented with a "boat to work" feature in San Francisco. Moreover, since 2020, London residents and visitors have had the opportunity to order boat rides along the Thames River, with this service available year-round.
Don't miss out on the chance to experience Mykonos in a truly unique way. Book your Uber Boat ride today and explore the stunning island scenery while enjoying the convenience and comfort provided by Uber's reliable service.