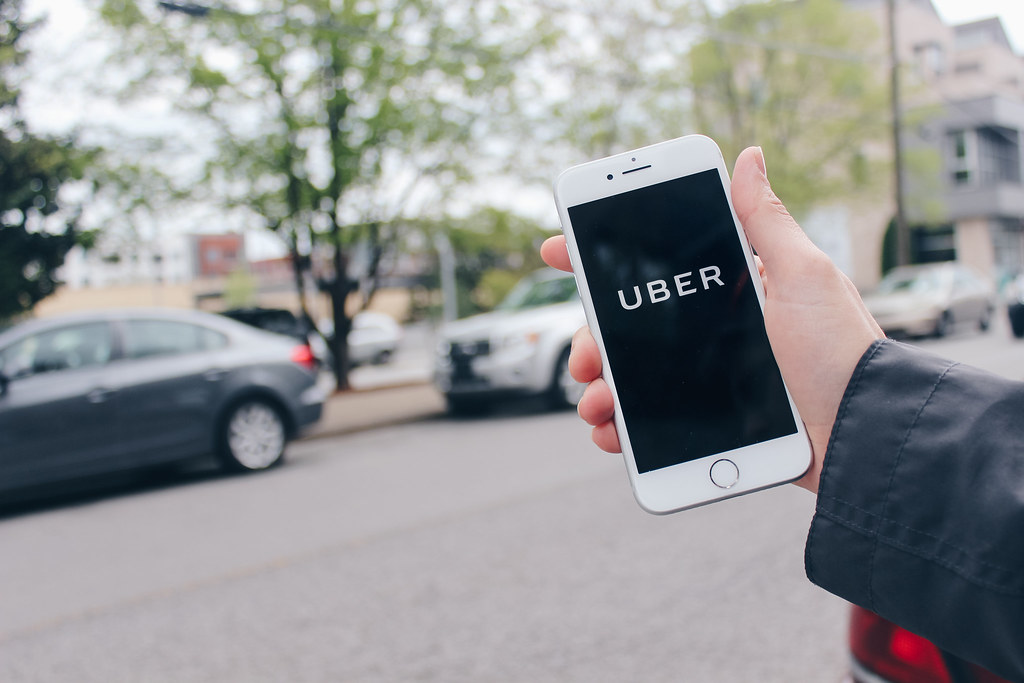 Uber Expands Across Popular Vacation Destinations in Europe as U.S. Travelers Flock to the Continent
In anticipation of a significant surge in visits from U.S. travelers to Europe this summer, Uber is thrilled to announce its expansion across numerous captivating vacation destinations. Responding to the rising demand, Uber is now available in Greece, Italy, France, Spain, and Croatia, ensuring seamless and convenient transportation options for travelers exploring these stunning locations.
With a projected 250% increase in U.S. traveler visits to Europe, Uber aims to meet the growing needs of tourists seeking reliable and efficient transportation services. From the breathtaking beauty of Greece's islands to the charm of Italy, the allure of France's Atlantic coast, the popular tourist spots in Spain, and the enchanting Croatian coast, Uber's expansion covers a wide range of captivating destinations.
Travelers can now rely on Uber's convenient services, including options such as Comfort, Van, Taxi, and more, across these European vacation hotspots. Experience the ease of booking rides through the Uber app, ensuring a hassle-free and enjoyable journey as you explore these dazzling vacation destinations.
Greece: Experience the convenience of Uber in Athens, as well as the beautiful Greek islands of Mykonos, Santorini, Rhodes, and Corfu. Choose from a range of options, including Comfort, Van, and Taxi services. Plus, don't miss the opportunity to set sail with our enchanting Boat charter service in Mykonos, available until October.
Italy: Uber is now available in Sicily, Sardinia, and Malta. Enjoy the convenience of booking Uber Black rides and Taxis through the Uber app. With upfront fare estimations and detailed information about the car model and driver, our Taxi service ensures a seamless experience. For a premium ride, opt for Uber Black and reserve your ride up to 90 days in advance.
Spain: We're excited to launch in Mallorca and Tenerife, two popular tourist destinations in Spain. From June onwards, residents and visitors can request Uber Comfort, Uber Reserve, and Uber Van in Mallorca, and Uber Black in Tenerife. In the coming weeks, Taxi services will also be integrated into the app in both locations.
France: Our seasonal summer pop-ups are back along the French Atlantic coast, including Biarritz, Saint-Jean-de-Luz, La Baule, and Le Touquet. Explore the renowned vineyards of Bordeaux in style with Uber Berline, our most premium service. Additionally, enjoy the comfort and convenience of Uber Reserve and Uber Comfort on the beautiful Côte d'Azur.
Portugal: Uber is live across the Algarve, offering a wide range of services to suit every traveler's needs. From UberX to Green, Assist, Pet, Comfort, and more, we have you covered in Portugal's southernmost region.
Croatia: Experience Uber in popular Croatian cities such as Dubrovnik, Split, Zadar, Rijeka, and the scenic island of Pag along the stunning Croatian coast.
Don't miss out on the opportunity to make the most of your European getaway with Uber's expanded coverage, providing reliable transportation solutions as you embark on unforgettable adventures in Greece, Italy, France, Spain, and Croatia.