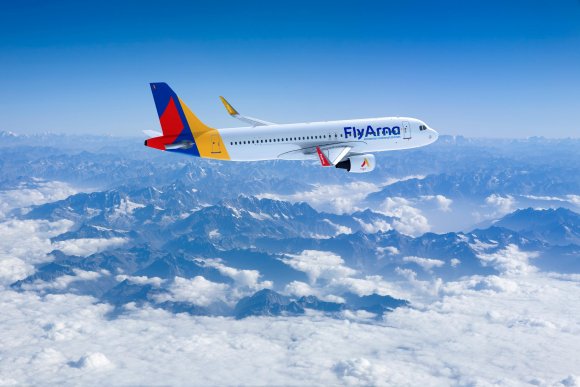 Fly Arna, Armenia's national airline and a joint venture company between ANIF and Air Arabia Group, announces the launch of its new direct flights to Moscow Vnukovostarting from July 8th, 2023.
The new service will connect Zvartnots International Airport and Moscow Vnukovo with 4 flights per week, providing passengers with increased convenience and connectivity between the two vibrant cities.
"We are glad to launch this new route while expanding Fly Arna's reach in Moscow. The addition of the new flights to Fly Arna's network underscores the company's commitment to providing convenient and affordable travel options while forging stronger ties and connectivity between the two cities. We look forward to welcoming our passengers onboard our flights" Gayane Antonyan, Fly Arna's spokesperson, said.
Fly Arna's product offering enables customers to travel comfortably and enjoy a value-added in-flight experience. Starting with the Airbus A320 aircraft cabin configuration that is designed to provide a generous seat pitch that allows customers to relax during their flight. Customers can also enjoy a wide variety of delicacies varying from light snacks to sandwiches found on "Sky Café" the on-board menu at affordable prices. Additionally, passengers will be able to tune into a variety of free entertainment through the complimentary in-flight streaming service, "SkyTime", which offers a wide selection of movies, TV shows as well as music and audio books.