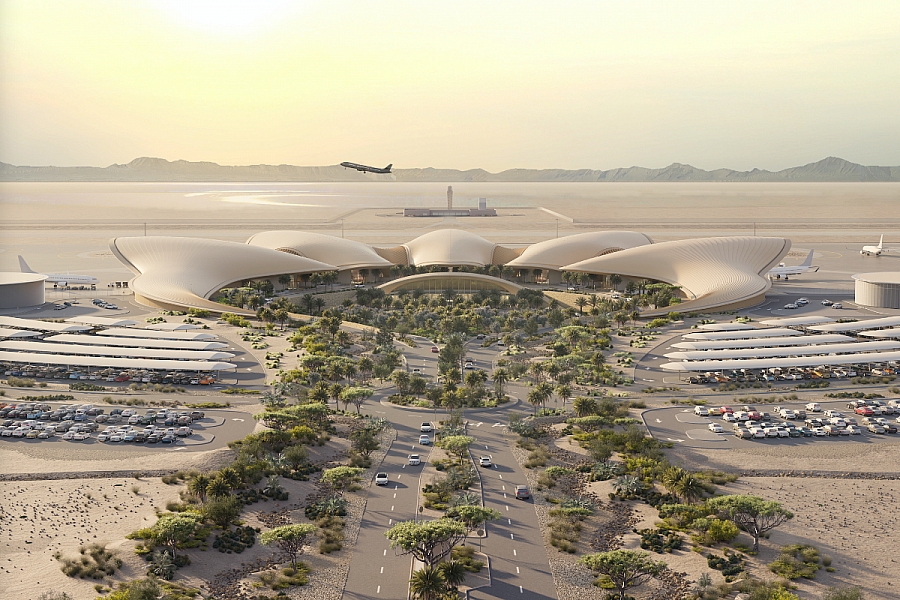 The new international airport, created as part of the major tourism project "Red Sea" on the coast of Saudi Arabia, will begin receiving its first flights this summer.
"Our Red Sea International Airport will open this summer and will be able to handle domestic flights, and by 2024, it will accommodate international flights," said John Paganò in an interview with Arabian Business.
The airport will be able to accommodate all types of aircraft, from small private jets to the world's largest passenger liner, the Airbus A380.Additionally, it will be the only airport in the region with a dedicated runway for seaplanes, as indicated by the portal.
According to the company's website, there will be no baggage claim area at the airport. Instead, the luggage will be sent directly to the hotel room to minimize the time spent in the air hub. The airport's design is said to be inspired by the beauty of the desert.
In 2017, Riyadh announced the Vision 2030 reform program aimed at modernizing the economy and reducing dependence on oil and gas revenues. One of the reform's objectives is the development of the tourism industry. Since this year, Saudi Arabia has started issuing tourist visas. As part of the concept, the company Red Sea Development Company was established, which is owned by the Saudi Arabian Public Investment Fund. It is currently involved in implementing two tourism projects: "Red Sea" and "Amaala".