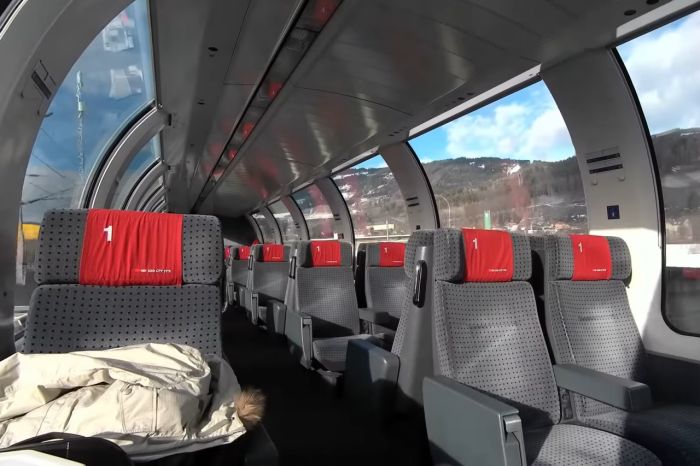 The railcar manufacturers in Russia have been tasked with creating a panoramic train car.
"We have instructed the railcar manufacturers to make a tourist panoramic train car. And it is actually different… why not have a glass roof on top?" shared the Director of Russian Railways Belozerov.
The Director of Russian Railways (RZD) noted that railway tourism has been developing in Russia for several years, and such trips are in high demand.
A panoramic carriage of the Swiss Federal Railways SBB will appear on the Czech railroads from the June timetable. It will run regularly as part of the EC 104 from Graz to Przemyśl, i.e. from Břeclav to Bohumín on the territory of the Czech Republic.