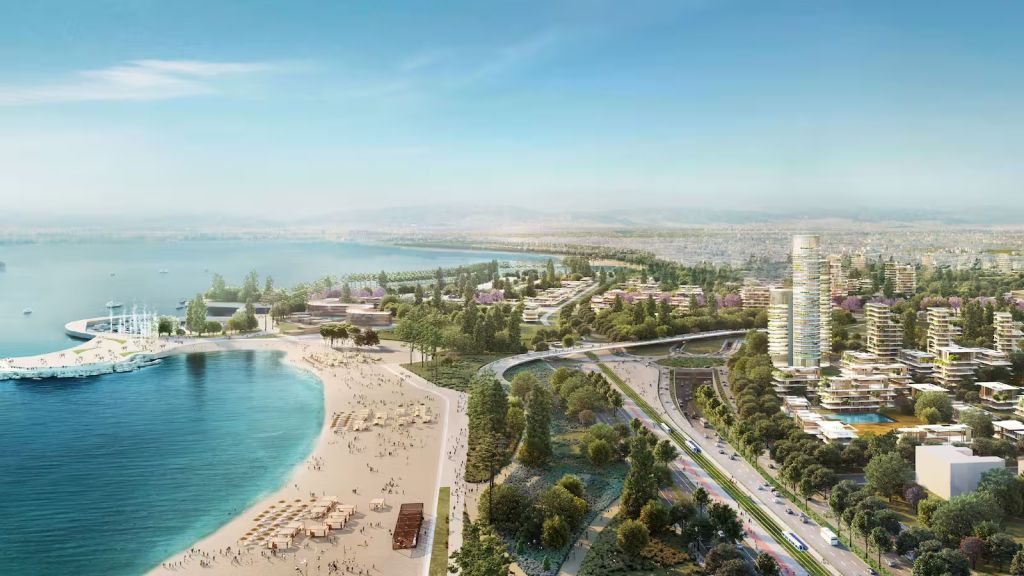 Mandarin Oriental announces the upcoming development of a new hotel and accompanying residences in Athens – Mandarin Oriental Athens. Positioned along the city's shoreline and just a 15-minute drive from the city center, Mandarin Oriental, Athens will be created by BELT Riviera S.A., a company established by TEMES S.A. and HELLINIKON S.Μ.S.A., a subsidiary of Lamda Development. Anticipated to open in the summer of 2027, the project will be situated within The Ellinikon, one of Europe's largest sustainable urban regeneration initiatives, with Mandarin Oriental, Athens serving as its focal point. This ambitious ca €8 billion redevelopment will breathe new life into this area of the city.
The hotel will offer 123 rooms and suites, along with 17 branded residences, including waterfront villas and apartments. Various dining options will be available through multiple food and beverage outlets, creating a destination for both locals and visitors. The hotel will feature indoor and outdoor event spaces, providing an elegant setting for meetings and social gatherings.
At the heart of Mandarin Oriental Athens, a comprehensive spa will offer the brand's renowned wellness therapies and beauty treatments, emphasizing locally inspired programs. With its contemporary design and uninterrupted views of the Aegean Sea, the hotel will provide a fresh and upscale experience. Positioned in the vibrant Athenian riviera, Mandarin Oriental, Athens will offer guests a truly unique destination. This will be the second Mandarin Oriental property in Greece, following the collaboration with TEMES SA for the development of Mandarin Oriental, Costa Navarino, set to open this summer, further showcasing the luxury brand's confidence in Greece as a continuously growing high-end destination.
James Riley, Group Chief Executive of Mandarin Oriental Hotel Group, said: "We are delighted to be working with TEMES SA and Lamda Development SA on this project. I am confident, that with this location and our legendary service, Mandarin Oriental, Athens will be the leading luxury hospitality hub for both travellers and Athenian residents."
Odisseas Athanasiou, CEO of Lamda Development, stated: "This new high-standard hotel complex will become another beautiful landmark and serve as an additional international point of reference for this emblematic investment of The Ellinikon."

Achilles V. Constantakopoulos, Chairman of TEMES, noted: "We are thrilled with the progress of our strategic partnership with Lamda Development, and very proud to welcome together this exceptional brand to the Athenian Riviera."