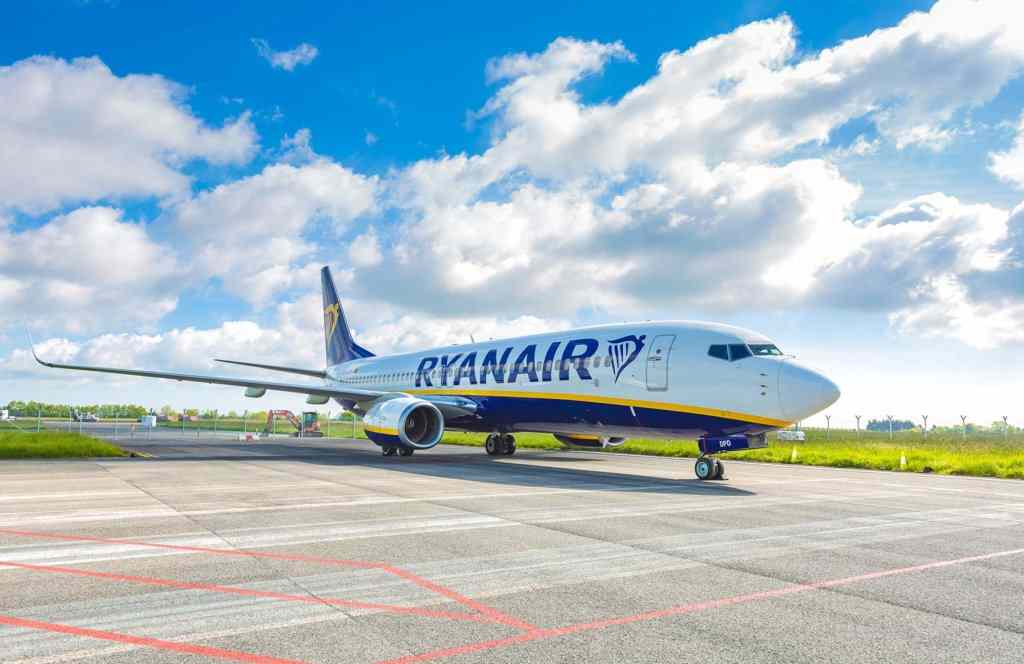 Ryanair Holdings plc ordered 300 new Boeing 737-MAX-10 aircraft (150 firm and 150 options) for delivery between 2027 to 2033. When finalised, and subject to all options being exercised, this deal is valued at over $40bn at current list prices and is the largest order ever placed by an Irish Company for US manufactured goods. Given the size and scale of the transaction, it will be subject to shareholder approval at Ryanair's 14 Sept. AGM.
Boeing's new fuel efficient, B737-MAX-10 aircraft have 228 seats (21% more than the B737NG) and the phased deliveries between 2027 and 2033 will enable Ryanair to create more than 10,000 new high-paid jobs for pilots, cabin crew and engineers, to facilitate disciplined traffic growth of 80% from 168m in year end March 2023 to 300m p.a. by March 2034. Ryanair expects 50% of these deliveries will replace older B737NGs, which will allow Ryanair to continue to operate one of Europe's youngest, most fuel efficient, and environmentally sustainable aircraft fleets.
In addition to very significant revenue growth this new order offers Ryanair, the extra seats (coupled with greater fuel and carbon efficiency) will further widen Ryanair's unit-cost advantage over all EU competitor airlines. This new order will enable Ryanair to deliver sustained traffic and tourism growth at lower fares (and lower emissions per flight) across all European countries where Ryanair continues to lead the post-Covid traffic, tourism and jobs recovery.
Given the strength of the Ryanair Group's balance sheet, its industry leading credit rating and the approx. 2-year gap between the last delivery of B-8200 "Gamechanger" aircraft in FY25, and the first MAX-10 delivery in FY27, the Group anticipates that capex will be substantially funded from internal cashflows, although the Group will remain opportunistic in its fleet financing strategy.