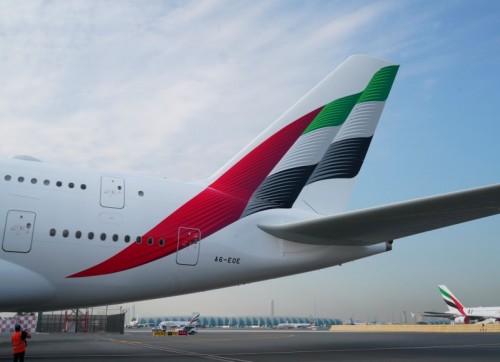 Emirates has announced its commitment to investing $200 million towards research and development (R&D) projects focused on reducing the impact of fossil fuels in commercial aviation. This marks the largest single commitment to sustainability made by any airline and will be disbursed over three years. Emirates plans to partner with leading organizations specializing in advanced fuel and energy technologies to identify solutions for reducing environmental impact.
According to Sir Tim Clark, President of Emirates Airline, the biggest impediment to reducing environmental impact currently lies in the aviation industry's fuel and energy technology. With current pathways unable to hit net-zero targets in the prescribed timeline, the industry needs better solutions. Emirates aims to contribute meaningfully to practical solutions for long-term sustainability through partnerships with leading organizations on R&D. The airline's Environmental Sustainability Executive Steering Group will oversee disbursements from the fund, with support from technical experts.
Emirates' long-standing environmental policy and strategy focuses on three areas: emissions reduction, responsible consumption, and conservation of wildlife and habitats. The airline has participated in industry working groups and stakeholder engagements on sustainable aviation fuel, including the development of the UAE's power-to-liquid (PtL) fuels roadmap and the National Sustainable Aviation Fuel Roadmap. Additionally, Emirates invests in renewable energy initiatives, such as solar panels to power operational buildings in Dubai and the use of electric vehicles.
While Emirates has successfully completed the first 100% SAF-powered demonstration flight, bio-based SAF, the only type of commercially available SAF, is extremely limited in supply, meeting less than 0.1% of airlines' needs, according to IATA. Emirates' investment in a young and modern aircraft fleet remains its biggest commitment to reducing emissions. The airline has a comprehensive fuel efficiency program, including the operation of flexible routings and fuel-efficient practices while the aircraft is on the ground.