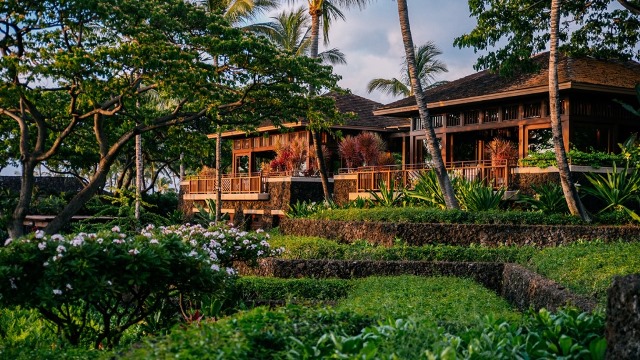 The Four Seasons Resort Hualalai has partnered with VistaJet US, the global business aviation company, to host a weekend of bespoke experiences. The Memorial Day weekend will feature the 2023 Winemaker in Residence series in collaboration with Napa Valley's Harlan Family Wines, providing guests with the opportunity to engage with award-winning winemakers and culinary artists.
Charlie Parker, the Regional Vice President and General Manager of Four Seasons Resort Hualalai, stated that the collaboration is a testament to the resort's commitment to creating an exceptional end-to-end experience for its guests. The weekend's highlights include a four-course menu and a special omakase dinner featuring IWA 5 sake, curated by Francois Vignaud, Harlan Estate's Wine Director. VistaJet will arrange for guests to arrive at the resort in an aircraft with a tailored and unparalleled cabin experience.
Friday, May 26, 2023
6:00 pm — Harlan Estate wine dinner at oceanfront ULU Ocean Grill + Sushi Lounge with Executive Chef Richard Polhemus (USD 1,125++ per person)
Saturday, May 27, 2023
12:00 noon – 2:00 pm — Golf reception and activities at Hualalai Golf Hale (complimentary, first come first served)
6:00 pm — Omasake sushi experience at ULU Ocean Grill + Sushi Lounge featuring Nobu sake (USD 400++ per person plus USD 150++ per person for sake pairing)
The Resort's collaboration with VistaJet ensures guests have the same level of quality and service in the sky as they would expect on property, with access to a fleet of more than 360 aircraft around the globe — from Gulfstreams to the Global 7500, with four true living spaces including an entertainment suite and permanent bedroom. With unrivalled service as a standard, every flight arranged by VistaJet has at least one Cabin Host on board trained by the British Butler Institute, Norland College, Wine and Spirits Education Trust, and other leading bodies.
On select flights arranged by VistaJet, guests will be presented with an inflight tasting of The Mascot from Harlan family's wine portfolio. Guests will also have the opportunity to select from the Resort's recently updated accommodations, ranging from ocean-view guest rooms to stand-alone villas, indulge in a Hawaiian treatment at the award-winning spa, and take part in a range of on-site activities including a PGA tour golf course and ocean activities.