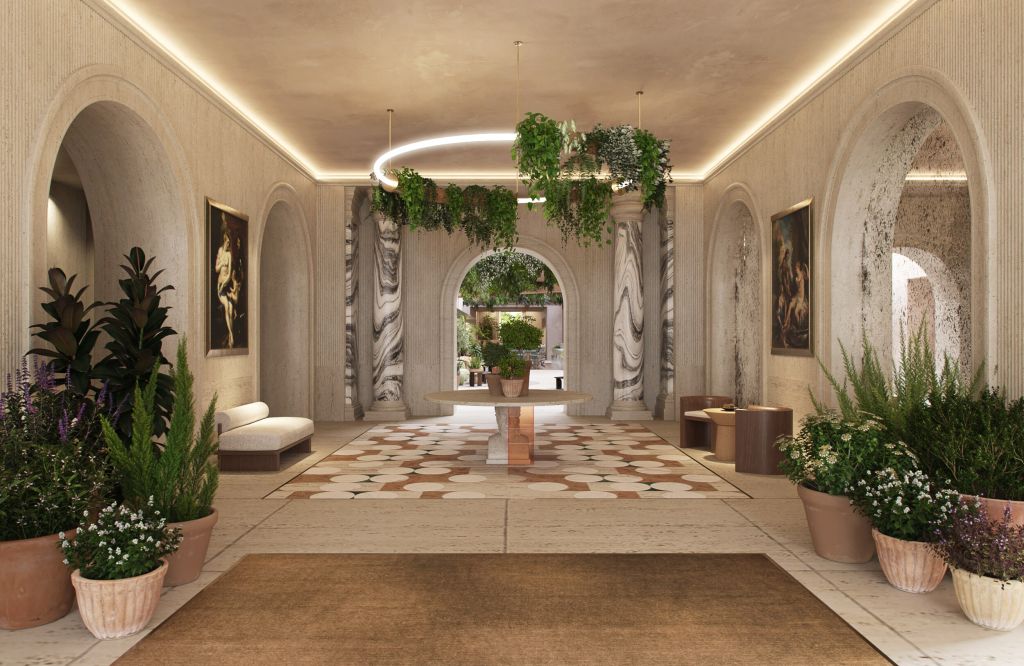 IHG Hotels & Resorts is leading the way in a renaissance of luxury in Rome, Italy, with the opening of two new luxury hotels in Rome – InterContinental Rome Ambasciatori Palace and Six Senses Rome. These hotels, coupled with IHG's exclusive collaboration with Mr & Mrs Smith, signify a new era for both the city and IHG's collection of luxury and lifestyle hotels in Italy.
Whether guests are looking to explore the grand baroque buildings of Rome, the immense squares, florid churches and fountains or live La Dolce Vita by exploring elegant boutiques, bars, and restaurants along Via Veneto, Rome is one of the hottest destinations to visit in 2023.
As one of the top destinations to visit in 2023, Rome offers a multitude of attractions, including grand baroque buildings, florid churches and fountains, and elegant boutiques, bars, and restaurants along Via Veneto. On March 16, Six Senses Rome opened its doors as the brand's first hotel in Italy, bringing a focus on sustainability and wellness to an urban setting. Architect Patricia Urquiola's vision seamlessly blends classicism with contemporary Italian art and furnishings, with Roman elements throughout the design. The 96 rooms also feature Triclinium-style marble seating on select terraces, as well as state-of-the-art in-room technology and Sleep With Six Senses standards of bespoke homemade and organic mattresses, cotton bedding, pillows, and additional amenities for a restful night's sleep.
Six Senses Rome has a selection of 12 different types of room, including three individually designed signature suites. The many options include secluded rooms with courtyard views and suites facing the bustling Via del Corso and neighboring San Marcello al Corso Church. While enjoying a prime position in the heart of the city, the sense of calmness and tranquility is still ever present and welcome after a busy day seeing the sights. True to the Eat With Six Senses ethos, food menus foster a strong link with local culinary traditions, whether at the all-day dining BIVIUM Restaurant-Café-Bar or up high on NOTOS Rooftop. Besides the Roman Empire-inspired 5-course tasting menu, dishes include plant-based, meat, fish, and sweet classics with Sicilian touches.
InterContinental Rome Ambasciatori Palace will open in May 2023, reimagined as an icon of "La Dolce Vita." Located in the heart of Rome on the legendary Via Veneto, the property bears the signature of the renowned Italian architect Carlo Busiri Vici, originally built in 1900 to host ambassadors staying in Rome, before serving as the American Embassy Library in 1946. Featuring 160 rooms and luxury suites in a style that combines neo-classical details with chic contemporary design, the hotel embodies both charm and historical splendour.
Multiple culinary delights await guests including Scarpetta NYC, serving elevated Italian and American cuisine for lunch and dinner in a genuine, intimate and convivial urban space in addition to Charlie's Rooftop and Anita's Bar and Lounge. Charlie's Rooftop will be the only roof top venue in the city open all year round, allowing travellers and locals alike to come together for aperitivo or late-night cocktails whatever the weather.
The opening of InterContinental Rome Ambasciatori and Six Senses are exciting additions to the over 450 hotels in IHG's luxury & lifestyle portfolio.