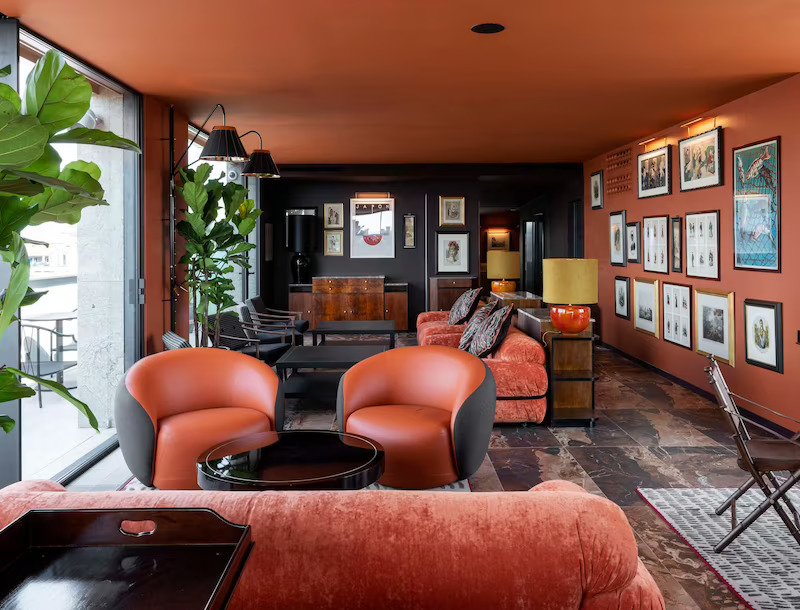 Radisson Hotel Group has just opened its fifth luxury-lifestyle hotel in Italy, the Radisson Collection Hotel, Santa Sofia Milan, located in the heart of Milan. The hotel boasts a unique personality that reflects the essence of Italy, featuring landmark architecture, eclectic interiors, exceptional gastronomic experiences, personalized service, and luxurious amenities. The strategic location of the new hotel in Milan provides easy access to entertainment venues, lively squares, shopping streets, and all the city's attractions.
The hotel's 159 rooms and suites were designed as small urban lofts with large windows for natural light and privacy curtains for intimacy. The hotel also features an all-day dining restaurant, Sofia Kitchen & Bar, offering Mediterranean and European dishes, a contemporary bar, and a fine-dining restaurant and bar specializing in Nikkei cuisine, the ISSEI Rooftop, on the hotel's seventh-floor terrace. Additionally, the hotel offers an exclusive space on the fourth floor with an outdoor swimming pool and lounge bar area for guests to relax and enjoy during the warmer months.
"We are excited to welcome our guests to this new hotel and give them a truly exceptional Milanese experience. From the style and comfort of our rooms to the exciting food and drink offerings at our restaurants and bars, Radisson Collection Hotel, Santa Sofia Milan is the ideal base for doing business, shopping or just enjoying the city," says Marco Scola, General Manager of the hotel.
Chema Basterrechea, Global President and Chief Operating Officer at Radisson Hotel Group, comments: "Radisson Collection Hotel, Santa Sofia Milan is the perfect fifth Italian iteration of our Radisson Collection brand, and our second in Milan, as we continue expanding our portfolio of luxury hotels. As Radisson Hotel Group, we're looking to give guests more options in Italy across different hotel brands, with 30 hotels by 2027 as an ambitious, but very much achievable target."
Radisson Collection hotels in Italy include Radisson Collection Hotel, Palazzo Nani Venice; Radisson Collection Hotel, Palazzo Touring Club Milan; Grand Hotel Savoia Cortina d'Ampezzo, A Radisson Collection Hotel; and Palazzo Montemartini Rome, A Radisson Collection Hotel.