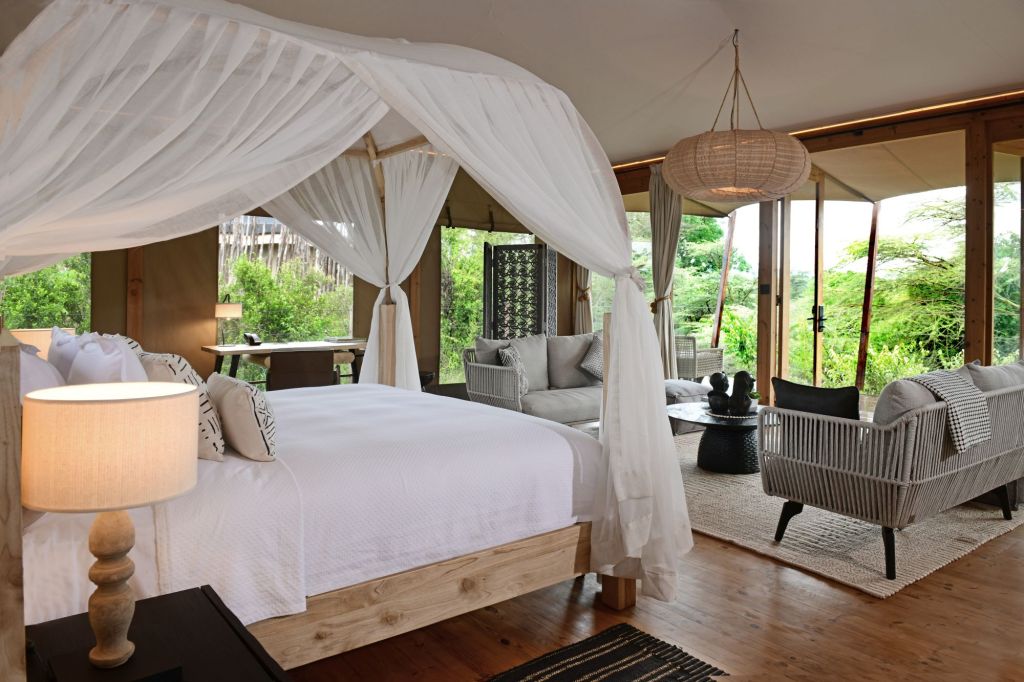 JW Marriott today announced the opening of JW Marriott Masai Mara Lodge, marking the company's highly anticipated debut in the luxury safari segment.
JW Marriott Masai Mara Lodge, which is part of Marriott Bonvoy's portfolio of 30 hotel brands, has opened in Southwestern Kenya. The lodge is located within the Masai Mara National Reserve, which is a popular wildlife and wilderness conservation area in Africa.
The lodge's 20 private tents have been designed to seamlessly blend in with the savannah environment, with each tent featuring a terrace overlooking the River Talek. The lodge is also committed to supporting the local community and wildlife conservation initiatives. Guests can enjoy game drives, rejuvenating spa treatments, farm-to-table dining experiences, and connect with the local community through authentic and meaningful programming.
The JW Marriott brand is focused on fostering meaningful connections and nourishing the soul, and entering the luxury safari segment is a natural next step for the brand.
Marriott International today announced it has signed an agreement with Baraka Lodges LTD. to open a luxury safari lodge in Africa.