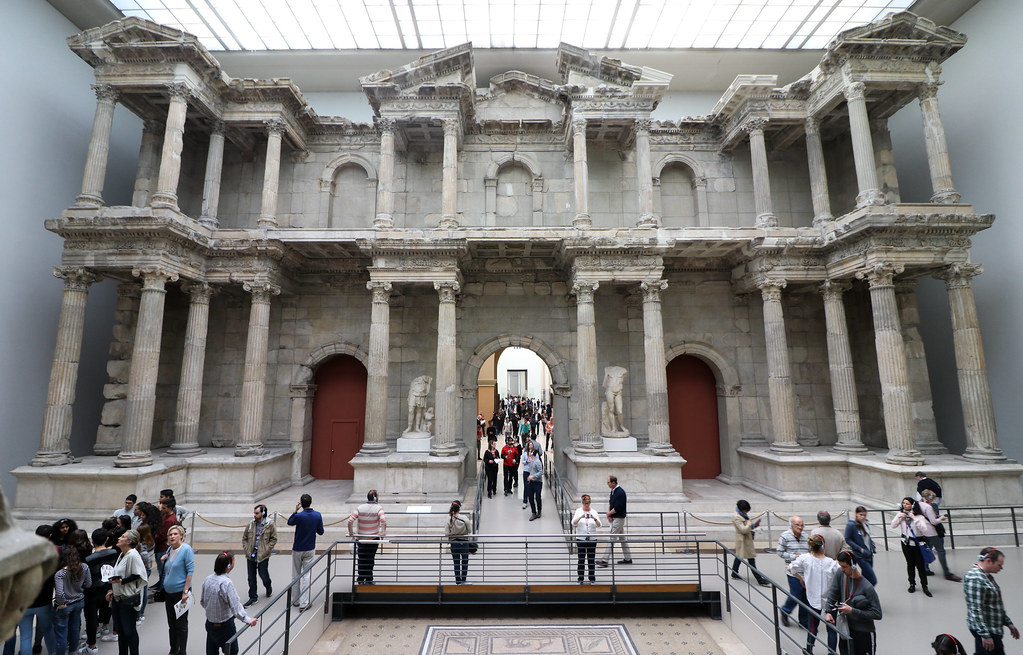 The Pergamon Museum, which is one of Berlin's most popular museums, will close its doors to visitors on October 23, 2023 for a major renovation that is expected to last as long as 14 years.
More than 1.2 billion euros are going to be spent on the reconstruction of the museum. According to the Prussian Cultural Heritage Foundation, the southern part of the building is "in a very poor structural condition, which affects the stability of the building and the safety of the exhibits". A lot of damage had occurred during the bombing of Berlin in WWII, but repairs afterwards were "completely inadequate"
At the same time, it is expected that by 2027, some parts of the northern wing of the museum, in which, in particular, the Pergamon Altar of the same name is located, will be opened for visitors, while the other part will remain closed.
The Pergamon Museum is one of five museums located on Museum Island on the Spree River in the center of Berlin.
The Pergamon Museum houses the collections of three museums: the Ancient Collection, the Museum of Islamic Art, and the Near East Museum. It presents various exhibits of ancient monumental architecture, the most famous of which are the Altar of Pergamum, the Gate of the Miletus Market, the Frieze of Mshatta, the Gate of Ishtar and the Procession Road.