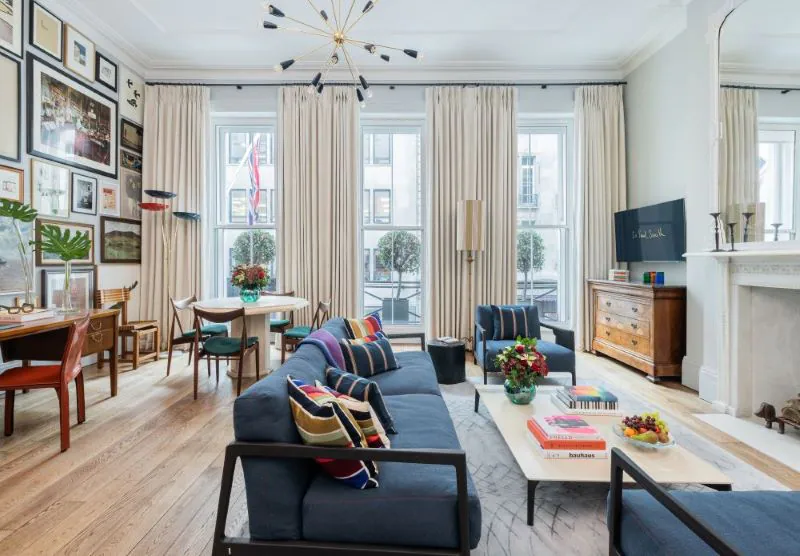 The collaboration between the eccentric British designer and the Brown's is no coincidence. On the same street is the Paul Smith Boutique located, where special attention is paid to interior objects.
Overlooking the stylish Dover Street, floor-to-ceiling windows flood the suite's caramel tones with natural light. This distinguished space features an expansive sitting room with its own dining area and an exquisitely appointed, spacious bedroom with a king-sized bed. The Sir Paul Smith Suite can be combined with neighboring rooms to create a three-bedroom suite that's perfect for families. The large bathroom features a bath with built-in television, a double shower, a double washbasin, and Irene Forte Skincare toiletries.
The room has Paul Smith design items, like bright striped sofa cushions. Or objects that Sir Paul has created for other brands, like DePadova sofas and tables or Maharam bedspreads and rugs. The collection of books, art, and eccentric objects is, of course, also selected by Paul Smith.