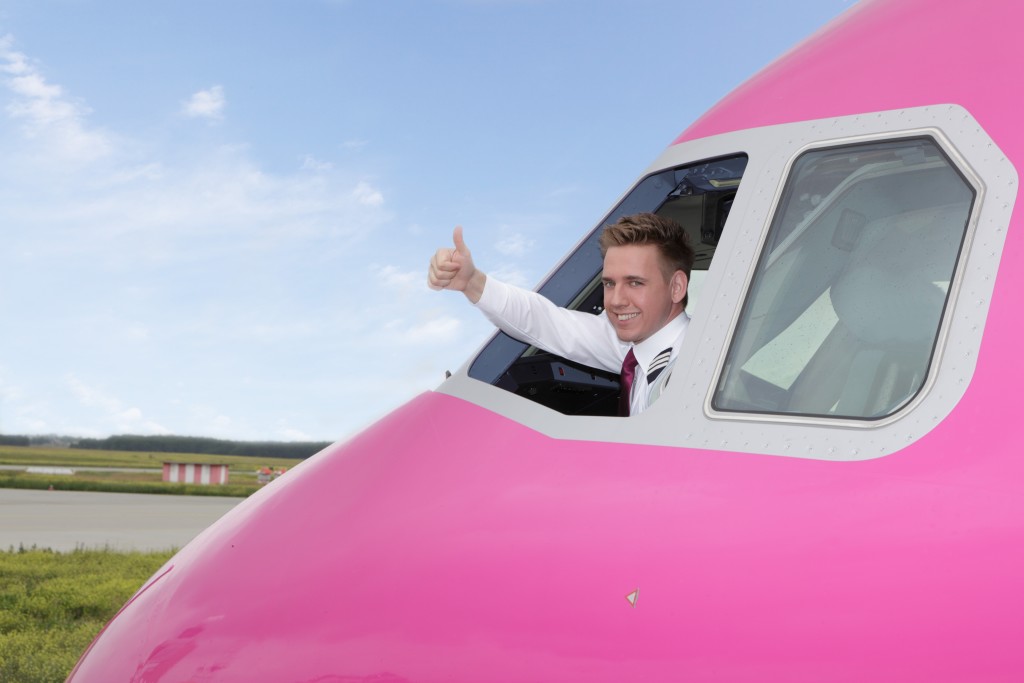 Wizz Air flights to Turkey are back, and flights to Istanbul, Antalya and Dalaman will commence as of March 2023 connecting Türkiye with Hungary, Romania, the United Arab Emirates and the United Kingdom. Tickets are already available on Wizz Air's website and via the WIZZ app from as low as EUR 24.99.
Wizz Air flights to Turkey return after 7 years, and add four point-to-point services to Budapest, London Gatwick, London Luton, and Iasi, the earliest flight departing in March already. With these services the airline will be the first ultra-low-cost carrier flying from Istanbul airport, providing over 400,000 high-quality, but low-fare seats to cities around Europe. Wizz Air's industry-leading low emissions and highly sustainable operations will support Istanbul Airport to reach its sustainability goals by operating the modern and sustainable Airbus A321neo aircraft.
Besides the new all-year-round routes to Istanbul, WIZZ launches seasonal point-to-point services to the Turkish seaside, Dalaman and Antalya, supporting the ramp-up of local tourism. Over 300,000 passengers from Abu Dhabi, Bucharest, Budapest, Cluj, Debrecen and London will be able to enjoy the airline's low fares and high-quality direct connections to these amazing resorts.
Together with today's announcement of the return of Wizz Air flights to Turkey, the airline will provide over 800,000 low-fare seats in 2023.
Evelin Jeckel, Network Officer of Wizz Air, said: "We're excited to be finally returning to Istanbul with our point-to-point services and strengthening our presence in Türkiye with the new connections to Dalaman and Antalya, while bringing sustainable, low-cost aviation to Istanbul and to the pearls of the Turkish seaside.
We can't wait to welcome our passengers back onboard our brand-new Airbus A321neo aircraft, as they travel on their long-awaited new routes connecting Türkiye with some of the most beautiful cities across Europe and beyond. We are confident that our new routes will be loved by our customers and they will experience the outstanding Turkish hospitality and the beauty of both Istanbul and the seaside resorts. Passengers can rely on our flexible booking policies and excellent onboard service, on the youngest aircraft fleet in Europe. "
Majid Khan, Vice President Airport Development of iGA Istanbul Airport said: "Today is an important milestone for Turkish aviation as Europe's fastest growing airline have announced their entry into iGA Istanbul Airport and to our regional airports. Wizz Air will commence flights from London Gatwick, London Luton, Budapest and Iasi to Istanbul and flights into Dalaman and Antalya, which will further develop inbound tourism to Türkiye.
European travelers will get even more connections to explore the historical, cultural and vibrant city of Istanbul and our seaside destinations. Wizz Air operates purely (P2P) Point-to-Point traffic without any transfer, which means all foreign passengers arriving to Istanbul and Türkiye with Wizz Air will have Istanbul, Dalaman and Antalya as their final destinations. It will directly benefit Istanbul's and Türkiye's tourism industry. We welcome Wizz Air to Istanbul and to Türkiye and believe that this is a start for a long standing cooperation."