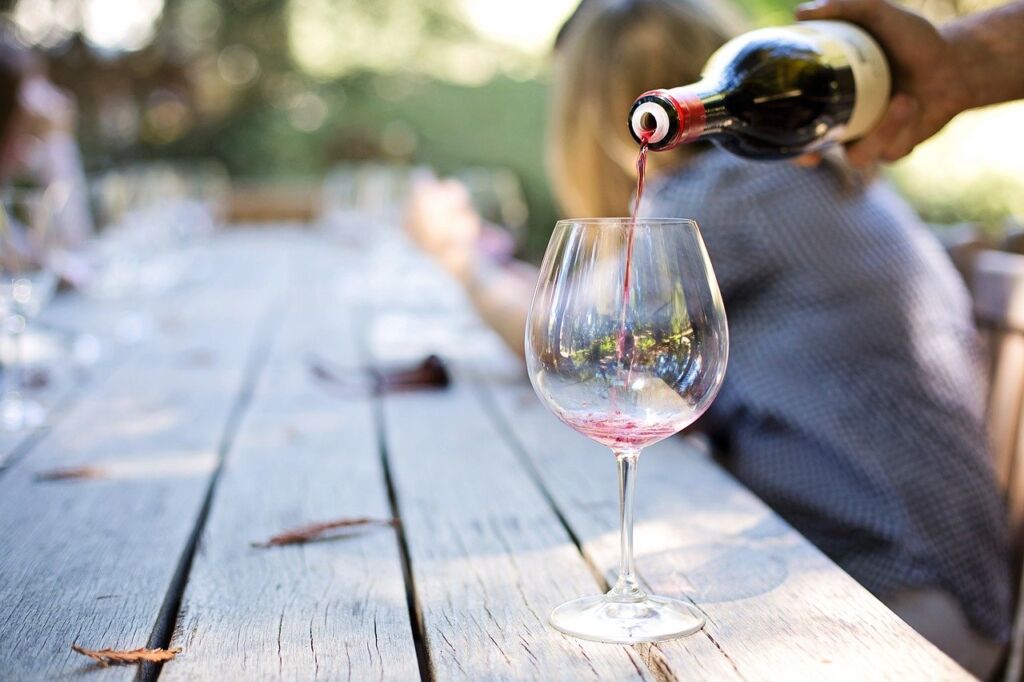 This autumn, Four Seasons Hotel St. Louis offers the perfect pairing with three Sips 'N Swings evenings featuring wine tasting and play time in the interactive Topgolf Swing Suite. Just off the lobby on the Hotel's eighth floor, the cosy gaming space offers a clubby ambience with plush leather lounge seating along with two simulator bays where guests can play virtual golf and many other video games on a big screen. Sips 'N Swings, offered the second Thursday in October, November and December 2022, will feature wine tastings from Vin Fraîche Wine Group, which owns four sommelier-created and curated boutique wineries around the world.
To personalize the experience, each event will be co-hosted by the Hotel's award-winning sommelier team and a brand ambassador from Vin Fraîche, who will guide and educate. Guests will be able to taste five different wines, allowing them to sample varietals from different regions and estates around the world. These include:
2019 SOM Chardonnay, LS Vineyard, Oregon – A bright, salty and complex chardonnay
2018 SOM Pinot Noir, LS Vineyard, Oregon – A complex balance of fruit and earth, texturally exciting
2018 La Caccia di San Giovanni, Tuscany, Italy – Elegant, complex with bright fruits, a mix of spice and herbs
2019 Component Cabernet Sauvignon, Napa Valley – Exquisitely nuanced with herbal spices, berries, cocoa and peppers
2019 Gagnon-Kennedy Vineyards Cabernet Sauvignon, Napa Valley – Elegant and fresh with a dense and lively palate
Michael Kennedy, former sommelier for Michelin three star Chef Eric Ripert, founded Vin Fraîche Wine Group in 2018. Named to Forbes Magazine's "30 Under 30," Kennedy launched three distinct wineries in Napa Valley, Bordeaux and Oregon, prior to launching Vin Fraîche Wine Group, then added Tuscany in 2020. The company's Co-Founder and Director of Winemaking Marc Gagnon has an extensive resume and impressive list of winemaking accolades that includes many 100-point wines, and roles including Head Winemaker at Bryant Family Vineyard and Assistant Winemaker at Screaming Eagle. He is currently Director of Winemaking for Caldwell Vineyard in Coombsville, among other projects.
Sips 'N Swings will be held monthly on October 13, November 10, and December 8, 2022 from 5:30 to 7:00 pm. The cost is USD 50 per person and includes tasting of five wines and unlimited video play in Topgolf Swing Suite. For an additional USD 150, guests can extend the evening with a three-course dinner paired with Vin Fraîche wines. The award-winning Cinder House culinary team will create the dinner menu to complement the evening's wine selections, and guests will enjoy special seating in front of the fireplace with stunning views of the Gateway Arch. Capacity is limited is to 20 guests.