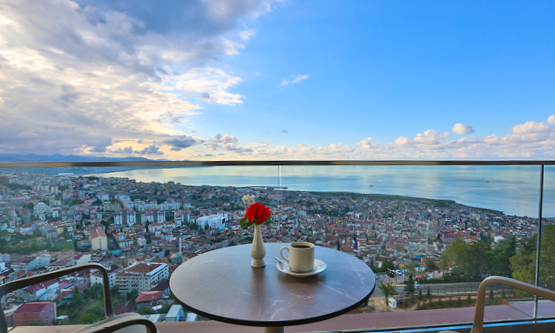 As the Armed Forces of Ukraine move deep into the territory occupied by the Russian Federation, close to Crimea, Russian tour operators are looking for new markets for their already small audience. We are talking about tours to the Black Sea, not from Ukrainian Crimea, but from Turkey.
Neshet Kochkar, Chairman of the Board of Directors of the ANEX Group Holding, said that he was organizing flights from Russia to the city of Samsun in the Black Sea region of Turkey – Karadeniz. Tour operators from the Russian Federation, members of the group, are now exploring the potential of the region. Experts are inclined to hope that this is the first sign in the development of "another Turkey" by tour operators.
This is really a different Turkey, deeply conservative and religious. We hope heavy-drinking Russians will be comfortable there.
The start of programs is tentatively possible in the summer schedule – that is, from April 2023. Both options with a beach holiday, and excursion, as well as combined options are being considered.
Karadeniz is a large region in the North of Turkey with 18 provinces (ils) along the Black Sea coast. The most famous cities for Russians are Rize, Sinop, Trabzon, Samsun. Inbound tourism in the Karadeniz region has been developing since 2015. Tourists in the region mostly come from Bahreyn, Riyad, Jeddah, Amman, Kuwait, Muscat, Gassim… In short, these are tourists from the most conservative Middle Eastern states.
It looks like Turkey will be just about the only destination for the few Russian women in 2023 as Europe closes its doors for russians.