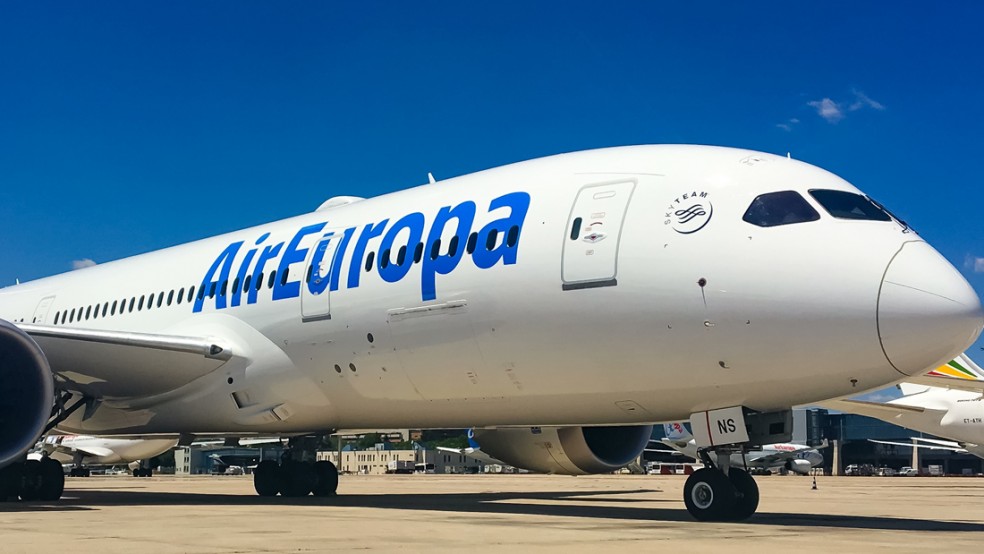 Air Europa and Kuwait Airways , the national airline of this Persian Gulf country, have signed a code-share agreement by which both companies increase their operations and provide more and better flight options to their customers.
Thanks to the signing of this alliance, which will come into force in the coming months, Air Europa will put its code on the three direct weekly flights that Kuwait Airways operates between Madrid and Kuwait, as well as on the operation that connects Kuwait with the European cities of Amsterdam, Rome and Milan.
For its part, Kuwait Airways strengthens its presence in the Americas by deploying its code on Air Europa's transoceanic flights linking Madrid with Cancun, Miami, Sao Paulo, Cuba and Bogota; as well as in Europe and Africa by establishing its code on the flights operated by Air Europa between Madrid and the Portuguese cities of Porto and Lisbon; between Madrid and Marrakech and on their domestic routes.
The signing of this agreement translates into important benefits for the passengers of both airlines, since they will not only have more and better options when planning their flights, but they will also be able to enjoy the advantages that flying in codeshare entails, such as the acquisition of a single ticket, a single billing process and connections with minimum waiting time, among others.
The commercial director of Air Europa, Imanol Pérez, showed yesterday during the event the company's great satisfaction with the agreement reached "which strengthens both airlines and reinforces their growth and consolidation. The signed alliance allows us to reach and take our passengers to Southwest Asia and strengthen our commitment to connecting Europe with America, through the Madrid hub, where Air Europa has a key position". The alliance with Kuwait Airways, he concluded, "supports and reinforces the process of expansion and growth in which we find ourselves".
Shorouk Al-Awadhi , director of Planning and Distribution of Kuwait Airways, expressed himself in similar terms , recalling the long and close relationship that Kuwait maintains with Spain and affirming that "the agreement with Air Europa comes at a time when the industry is trying to overcome the pandemic. I am sure that this alliance will not only benefit both airlines but also America, Europe and the Gulf."
Shorouk Al-Awadhi also thanked both companies, as well as the CEO of Air Europa, Jesús Nuño de la Rosa, for the effort made to make said agreement effective.
The Kuwaiti delegation was made up of Shorouk Al-Awadhi, Manne Al Manne, Regional Director for Europe, and Fatimah Alramadhan, Assistant Director for Agreements and International Affairs. Estelle Leray, Director of Alliances, was also present on behalf of Air Europa.