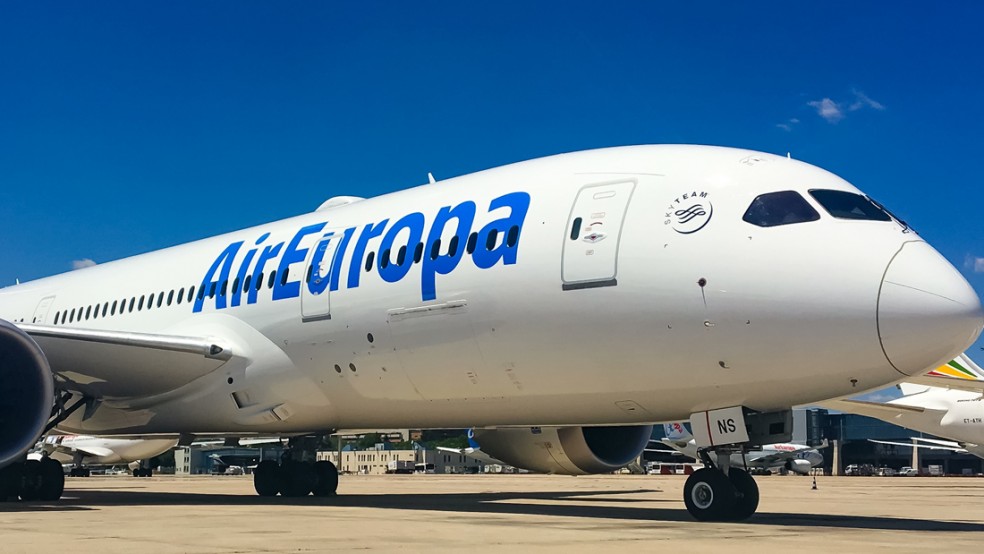 The airline integrates the Plusgrade platform on all its routes, which allows customers with Economy tickets to opt for a class upgrade. Users propose an amount based on a figure from which they start as a reference; if their offer is among the best, they will be able to fly in Business, access the VIP room or have preferential boarding, among other benefits.
Traveling in Business class with Air Europa is now closer for all passengers with Economy tickets. The company has become the first Spanish airline to activate the Plusgrade platform for its customers, which allows them to bid to get an improvement or "upgrade" of the contracted service, enjoying a large part of the advantages available to Business users. Plusgrade, integrated into the Amadeus reservation management system, represents a new advance in the configuration and personalization of the flight experience, something fundamental in the company's proposal.
Plusgrade is available, starting this week, for Economy class customers, on all Air Europa flights that have Business class. The system allows the user to make an offer to opt for an upgrade, either through an email invitation, which he will receive seven days before his flight, or through the airline's own website. For your bid, part of a reference offered by the platform, being able to propose a lower or higher amount. Hours before the trip takes place and whenever there is availability, Air Europa communicates the allocation of seats to the best offers submitted. The customer only pays the price indicated in his upgrade when he is informed that he has obtained the bid and confirms his interest in the change of category.
Traveling in Business Class with Air Europa allows you to enjoy not only the comfort of the seats available for this category and the variety and quality of services on board, as is the case with its gastronomic offer. In addition, it facilitates other benefits, such as access to airport VIP lounges, check-in at an exclusive counter or priority boarding.
The passenger will be able to try Plusgrade from the moment they make their reservation. In any case, you must take into account that, if several passengers appear on the purchase order, Plusgrade will be applied to all of them, but you can customize your configuration directly with the Customer Service if you only want to bid for one or more of said passengers. tickets. Likewise, if it is a flight with stopovers, he must indicate the segment or route for which he will bid to travel in Business class.
The Plusgrade initiative, which was already applied on ten national, European and transoceanic routes to validate its development, once again places Air Europa at the forefront in the marketing of the passenger offer. It also contributes to highlighting its Business class, which is one of the company's hallmarks on all the routes on which it operates.