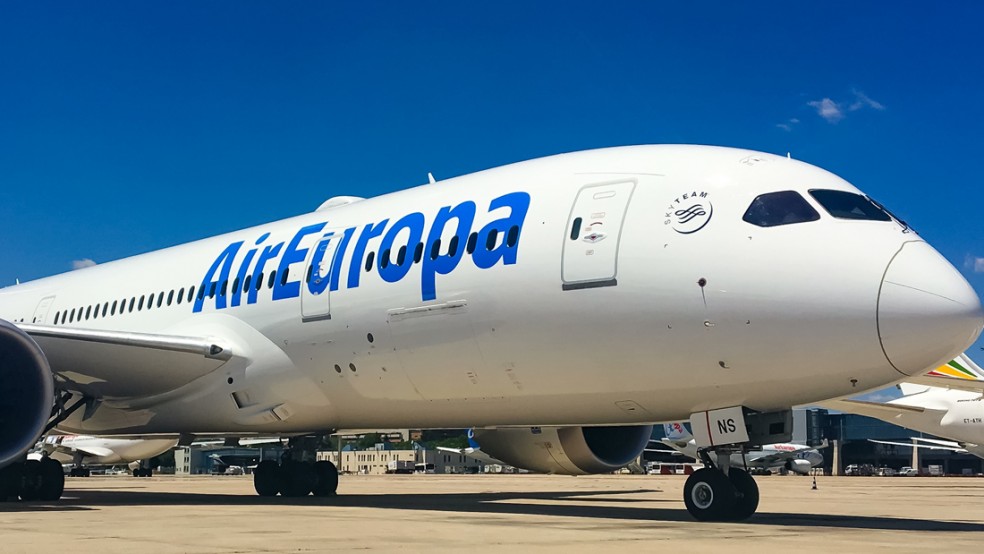 iryo and Air Europa sign a multimodal agreement that allows you to buy combined train and plane trips on a single ticket.
Thanks to this alliance, which will be implemented before the end of 2023, combined train (iryo) and plane (Air Europa) trips can be purchased on a single ticket on the Air Europa website or at authorized travel agencies.
iryo, the first Spanish private high-speed operator in which the partners of Trenitalia, Air Nostrum and Globalvia, and the airline Air Europa have a stake, announce their agreement to combine train journeys with plane journeys.
The agreement was signed today on board an iryo train at Madrid's Atocha Station, between Simone Gorini, CEO and General Manager of iryo, and Jesús Nuño de la Rosa, CEO of Air Europa.
The new product created will allow travelers to obtain combined train and plane tickets from the Air Europa website or from authorized travel agencies before the end of 2023 . In this way, the connections offered by iryo between Madrid and eleven Spanish cities (Barcelona, ​​Tarragona, Zaragoza, Cuenca, Valencia, Albacete, Alicante, Málaga, Antequera, Córdoba and Seville) can be purchased on a single ticket, with the 33 destinations that Air Europa operates on the continent and the 21 transoceanic in America.
Likewise, users will be considered connecting passengers, which will allow them to enjoy the same advantages and guarantees that both companies offer their clients in the provision of the service.
With this agreement, iryo advances in its multimodal strategy, highlighting the figure of the train as a sustainable feeder for medium and long-distance flights; in the same way that it allows Air Europa to expand its range of destinations, thus improving its customer experience. This strategy is essential to reduce the impact of climate change on displacement, which in addition to being a challenge is everyone's obligation. Likewise, both companies thus strengthen the connectivity of the Madrid Barajas hub and the peninsula with an efficient and sustainable proposal, with the aim of satisfying the needs of leisure and business customers.
In the words of Simone Gorini, "with this alliance we reinforce the strategic role of iryo in the connectivity of Spain with Europe and with America. Thanks to this agreement that we are working on, we are taking a further step in mobility with comprehensive solutions that allow for a more complete and sustainable transport experience. For iryo, it is an honor to have Air Europa as the first partner in a rail-aircraft association, getting closer to achieving a more integrated and sustainable mobility that puts customer experience, innovation and environmental protection at the center atmosphere".
For his part, Jesús Nuño de la Rosa, highlighted "the importance of connectivity as part of our mission as a company. We are continuously working to offer our clients comprehensive solutions for their trips, which is why this agreement with iryo is strategic and will allow us to offer all possible options to improve mobility through a complete, efficient and sustainable experience. Starting this new journey with the new player in High Speed ​​Rail in Spain with so many possibilities for growth in the market, such as iryo, makes us very happy and we hope to go hand in hand for many more years".
This is a first phase that will be completed, especially in 2025 when High Speed ​​will arrive directly at Madrid Barajas Airport. This will mean a new stage in multimodal transport by allowing travelers arriving by plane to take the iryo train at the airport and continue on their route.