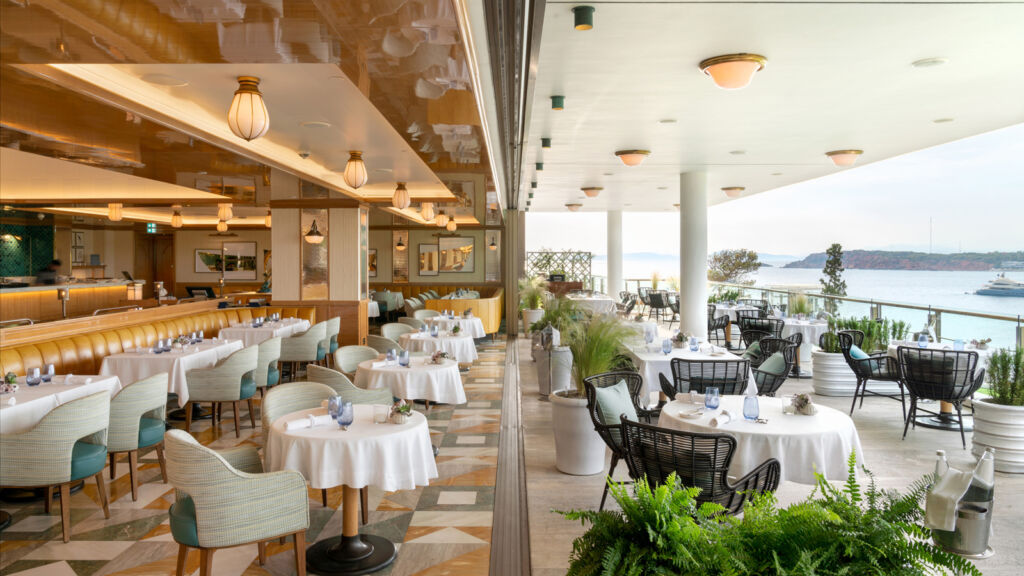 Just six months after Chef Luca Piscazzi welcomed his first guests at newly-opened Pelagos, located within Four Seasons Astir Palace Hotel Athens in Greece's capital, the cutting-edge Mediterranean fine dining restaurant has earned its first Michelin star in Michelin Guide Greece 2021.
Michelin Guide Italy 2021 unveiled.
The Rome-born chef knew he wanted to become a chef ever since he would help out his grandmother in the kitchen at a tender age. At 19, he completed his culinary studies and swiftly packed his bags for London.
While he may not have known it at the time, a Michelin star was always in the cards for Piscazzi. He went on to work in restaurants with the coveted status, from Rome to Hong Kong to Beijing to London. In the UK capital, he served as head chef to ground-breaking French Chef Anne-Sophie Pic at her restaurant La Dame de Pic London. Located within Four Seasons Hotel London at Ten Trinity Square, it achieved two Michelin stars during Piscazzi's tenure.
"After being at the helm of La Dame de Pic London for four years, I felt a strong urge to bring my own cuisine and identity to the table," Piscazzi says. "When I discussed my aspirations with Four Seasons, the company offered me the opportunity to do just that, namely at Four Seasons Astir Palace Hotel Athens, and I enthusiastically accepted their offer."
Piscazzi started shaping his inventive concept for the launch of Pelagos in April 2020, during Greece's first COVID-19 lockdown.
"I am laser-focused on innovatively and sustainably showcasing seasonal local produce from the land and, particularly, the sea that surrounds us. I'm not interested in applying techniques simply to wow people. For me, the most important element of a dish is its flavour," he says.
On May 13, 2021, the Pelagos team proudly hosted its first guests, introducing its unique brand of unconventional Mediterranean gastronomy combined with the refined yet relaxed service for which Four Seasons is known.
"Four Seasons has provided me with tremendous support over the past year in this journey, which has brought such brilliant results," Piscazzi says. "Pelagos' relaunch has proven to be my greatest passion project so far, a project where I have brought together years of experience in delivering memorable dining experiences."
Piscazzi underlines the fact that the Michelin star was the result of deep dedication and focus on the part of Pelagos' kitchen team and service team led by restaurant manager Cedric Vinckier.
"Here at Pelagos, we seek to contribute to Greece's evolution as a world-class dining destination with the highest standards of service. For us now, the sky's the limit," Piscazzi says.
Lead With Care
Health and safety remain the first priority at Four Seasons. To offer a safe environment for guests and employees, Four Seasons properties across the globe are implementing Lead With Care, a full-scale health and safety enhancement designed in collaboration with leading experts.
As Four Seasons Astir Palace Athens welcomes guests back, the entire team is committed to ensuring the highest standards of health and hygiene, without compromising the quality of the guest experience.