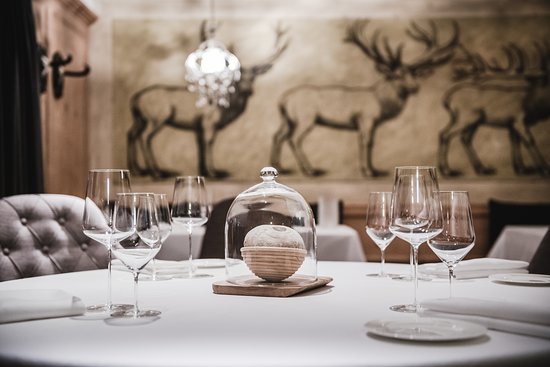 Michelin has unveiled its new edition of the MICHELIN Guide Italy 2021 during the 66th edition. This occasion also marked the debut of a new distinction – the MICHELIN Green Star – awarded to chefs who promote sustainable cooking.
The 29 new additions across 13 Italian regions comprise three restaurants Three Stars and 26 One Star for a total of 371 starred restaurants. All 11 Three Stars establishments have retained their status.
The live-streamed event was hosted by Petra Loreggian alongside Michelin Ambassador Federica Pellegrini, who announced the names of the 13 chefs who have been awarded the MICHELIN Green Star.
Containing the 2021 Michelin Guide, the Michelin Ristoranti app for iOS will be available for free from today. The Guide's paper edition will be available in bookshops from November 26.
An overview of 2021 Michelin Guide selection
323 One Star restaurants (26 new)
37 Two Stars restaurants (3 new)
11 Three Stars restaurants
13 new Green Stars
Three new venues are awarded Two Stars, bringing the total number of Michelin Two Stars
restaurants to 37:
Ristorante D'O – San Pietro All'Olmo (MI)
Ristorante Harry's Piccolo – Trieste
Santa Elisabetta – Florence
There are 26 new One Star restaurants in this year's selection, taking the total to 323.
Among the new starred, 16 restaurants represent the young guard of Italian gastronomy since they are run by young chefs under 35 and sometimes under 30 years old.
Don Alfonso 1890 San Barbato, Donato De Leonardis*, Lavello (PZ)
Relais Blu, Alberto Annarumma, Massa Lubrense / Termini (NA)
Re Santi e Leoni, Luigi Salomone **, Nola (NA)
Lorelei, Ciro Sicignano**, Sorrento (NA)
Osteria del Povero Diavolo, Giuseppe Gasperoni *, Torriana (RN)
Zia, Antonio Ziantoni, ** Rome
Essenza, Simone Nardoni**, Terracina (TN)
Nove, Giorgio Servetto, Alassio (SV)
Impronta D'Acqua, Ivan Maniago**, Lavagna / Cavi (GE)
Kitchen, Andrea Casali*, Como
AALTO, Takeshi Iwai, Milan
Borgo Sant'Anna, Pasquale Laera**, Monforte d'Alba (CN)
Piano 35, Christian Balzo, Turin
Casa Sgarra, Felice Sgarra **, Trani (BT)
Poggio, Rosso Juan Camilo Quintero**, Castelnuovo Berardenga (SI)
Gabbiano 3.0, Alessandro Rossi*, Marina di Grosseto (GR)
Franco Mare, Alessandro Ferrarini, Marina di Pietrasanta (LU)
Sala dei Grappoli, Domenico Francone, Montalcino / Poggio alle Mura (SI)
Linfa, Vincenzo Martella, San Gimignano (SI)
Peter Brunel Restaurant Gourmet, Peter Brunel Arco (TN)
Prezioso, Heigon Heiss, Merano / Freiberg (BZ)
Senso Alfio Ghezzi Mart, Alfio Ghezzi, Rovereto (TN)
Vecchio Ristoro, Filippo Oggioni**, Aosta
SanBrite, Riccardo Gaspari **, Cortina d'Ampezzo (BL)
La Cru, Giacomo Sacchetto**, Romagnano (VR)
Amistà, Mattia Bianchi**, San Pietro in Cariano (VR)
* under 30 ** under 35
The 11 Three Stars restaurants of the Peninsula retain their status
The restaurants that are "worth a special journey" confirm their status in MICHELIN Guide Italy 2021: Piazza Duomo in Alba (CN), Da Vittorio in Brusaporto (BG), St. Hubertus in San Cassiano (BZ), Le Calandre in Rubano (PD), Dal Pescatore in Canneto Sull'Oglio (MN), Osteria Francescana in Modena, Enoteca Pinchiorri in Florence, La Pergola in Rome, Reale in Castel di Sangro (AQ), Mauro Uliassi in Senigallia (AN) and Enrico Bartolini al MUDEC in Milan.
Lombardy still boasts the most starred venues among the regions, including three new entries: 59 restaurants. Piedmont has two new starred venues and remains in second place with 46 restaurants, while Campania, with three new additions, ranks third with 44 restaurants. Next come Tuscany, the region with the newest starred venues — 6 for a total of 43 restaurants — and Veneto, with 2 new entries for a total of 37 restaurants. At the level of the provinces, Naples still ranks first with 28 restaurants and Rome second with 23. Milan has slipped from third to fifth place with 17 restaurants, behind Bolzano with 20 and Cuneo with 19.