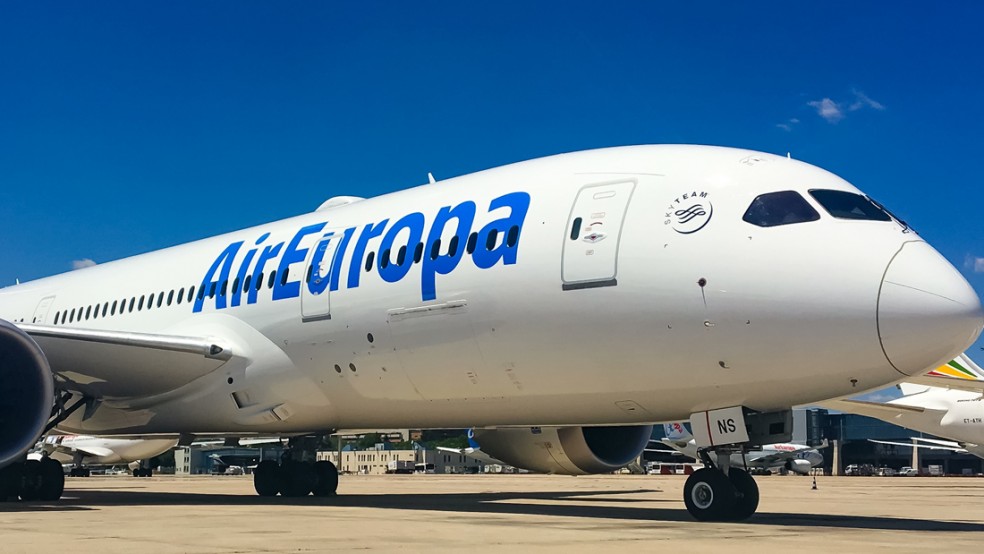 Air Europa returns to Panama starting tomorrow with two weekly frequencies and in Honduras it is at precovid levels by doubling its operations. It operates both countries with its Boeing 787 Dreamliner fleet
Air Europa reinforces its presence in Central America starting this week by resuming its route to Panama and by doubling its presence in Honduras with a new weekly frequency to San Pedro Sula, thus achieving the same operations in this destination as in the pre-Covid era.
Until now, Air Europa operated to the Honduran city on Thursdays, and from this same week it will also do so on Mondays, with the same schedule that guarantees a good connection with the rest of the airport when passengers arrive at the Adolfo Suárez Madrid-Barajas Airport. national and European destinations to which the company flies.
Air Europa flies to Central America with its best fleet, the Boeing 787 Dreamliner, capable of reducing flight time by 40 minutes and reducing its emissions by 20% and up to 60% its acoustic impact, compared to any other aircraft similar in size. With capacity for 296 passengers the Boeing 787-8, and 335 the Boeing 787-9, both models offer maximum comfort to the client so that they can enjoy a unique experience on board.
The airline, in its objective of reactivating its operations and gradually resuming its connectivity as restrictions are lifted and there is an upward trend in demand, will also resume its route to Panama with two weekly frequencies, specifically on Tuesdays and Sundays, with 40% of its precovid levels operating on this route.
As in Honduras, the time slot of your flight to the Panamanian country ensures an excellent connection upon your return through the Adolfo Suárez Madrid-Barajas Airport hub. With the opening of this second Central American destination, Air Europa already operates more than 80% of its long-haul routes this week, which it intends to progressively reestablish in its entirety when the limitations are removed.
The airline company prioritizes the safety and well-being of the passenger at all times. Therefore, in an effort to guarantee maximum security and convey to the client the confidence and peace of mind necessary to plan their trip, the airline has reinforced its strict cleaning protocols and has activated measures to guarantee maximum protection. Among them, the reduction of manipulable objects on board; new embarkation and disembarkation processes; Maximum separation between passengers as long as the occupation allows it or to be able to carry out all the procedures related to their trip online. In this sense, Air Europa has improved its website and developed a new app with the aim of providing customers with an easier and more intuitive service and improving their experience with the brand.