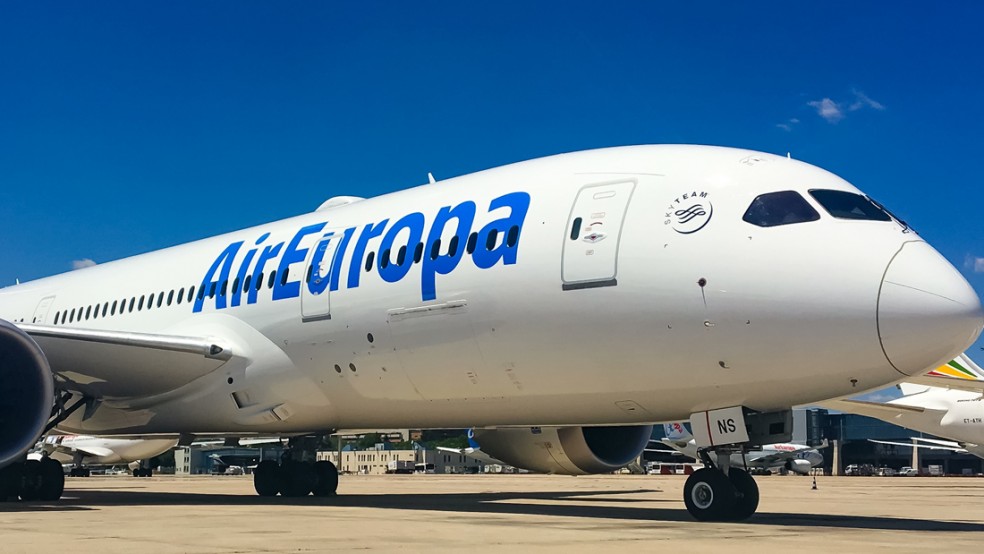 Air Europa restarts its flights to New York today. The airline recovers its US flight network having also resumed its route to Miami on June 12th.
The airline covers the route to New York with three weekly frequencies, specifically on Wednesdays, Fridays and Sundays; and it operates in a time slot that guarantees, upon arrival, at the Barajas Airport hub, an excellent connection with most of the thirty European and national destinations to which the airline flies. The flight takes off from Madrid at 3:35 p.m. and lands at JFK Airport at 5:45 p.m. local time. The return flight leaves at 10:05 p.m. and lands in Madrid-Barajas at 11:20 a.m. the next day.
The return of Air Europa to its US destinations is part of its commitment to progressively increase connectivity and offer greater flight options to its passengers, as restrictions are eliminated and always with the maximum guarantees of safety. The reestablishment of its US network also coincides with the lifting of some restrictions on the arrival of tourists to Spain, the current regulations of which include that travelers who have received the complete vaccination cycle, with the doses authorized by the European Medicines Agency and the World Health Organization (WHO), they can travel to Spain without having to present any other additional diagnostic test. The Dreamliner fleet, with which Air Europa covers its transoceanic flights, is equipped with HEPA or high-efficiency filters, capable of capturing virus-containing particles with an efficiency of more than 99.9%, and reduces gas emissions by 20% compared to any other aircraft of similar size.