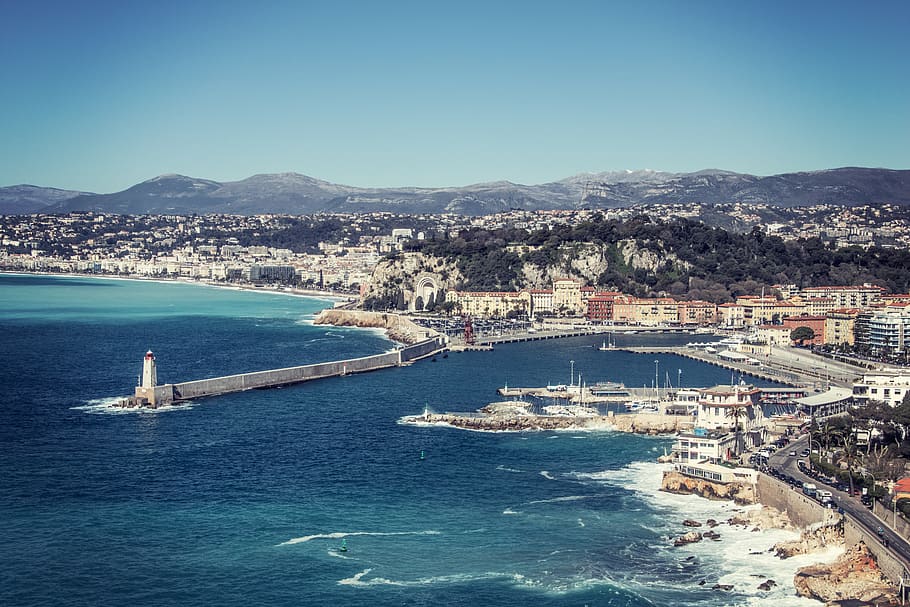 IHG announce the opening of Crowne Plaza Nice – Grand Arenas and Holiday Inn Express Nice – Grand Arenas in partnership with HPVA HOTELS. Located on the stunning French Riviera, both hotels are less than a five-minute tram ride from Nice Côte d'Azur Airport and just ten minutes from Nice city centre.
Nice, on the south-east coast of France, is famed for its sunny seaside location and has been a popular tourist destination for centuries. Over the last few years, the city has been building its reputation as Côte d'Azur's business hub and is home to a vibrant tech and start-up scene.
As one of the world's largest Premium hotel brands, Crowne Plaza deeply understands 'Work/Life Blend' and that business travel isn't just about business – it's about balancing work and life to feel both successful and fulfilled. The 129 guest rooms at Crowne Plaza Nice – Grand Arenas have a distinct contemporary design that perfectly integrates work and personal spaces – helping the modern business traveller integrate work and personal through the purposeful design. The earthy tones throughout the rooms are brought to life with earthenware pottery in midnight blue tones and gilded brass touches offer guests a warm and relaxed feel with a touch of elegance.
Located on the top floor of the hotel is the exclusive Club Lounge, offering a place of solitude for those wishing to host one-on-one meetings, or to relax with a drink in hand while enjoying incredible views of the city. On the same floor is the Fitness Centre which has free access for hotel guests and offers a wide range of state-of-the-art equipment and a Swedish hot stone sauna.
For some downtime after a long day, the hotel's BALM Restaurant & Bar offers responsibly sourced, simple, and tasty bistro-chic dishes, using fresh and local products. Signature dishes include roasted swordfish, tagliatelle with Iberian pork and white chocolate pana cotta.