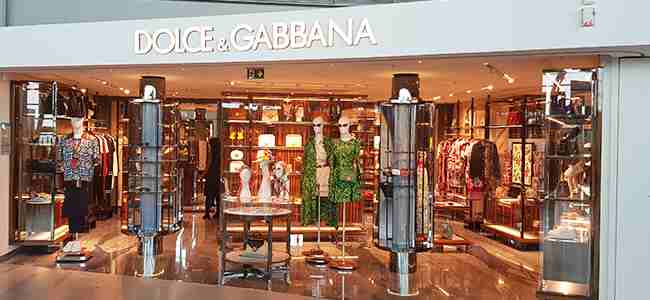 France's second-largest airport hub is heralding the opening of the Dolce & Gabbana store in Terminal 2 on 11 July. This new shopping experience available to passengers further increases the commercial attractiveness of the airport.
With the resumption of air traffic, in particular international flights, and the gradual reopening of all shops in Terminal 2, the arrival of a new retailer in the luxury goods sector bears witness to the regained dynamism and unaltered attractiveness of Nice Côte d'Azur Airport.
For several years, the hub has maintained the objective of offering passengers not only the most surprising shopping experience in Europe, but showcasing the treasures and unique characteristics of the French Riviera region it serves.
With its arrival, the Dolce & Gabbana fashion house brings Italian charm, glamour and artisanship. Its collections are an expression of Sicilian tradition.
The fashion house offers passengers a wide range of men's and women's ready-made clothing supplemented by a fine collection of bags, accessories and sunglasses, in addition to shoes.
The wide range of choices caters in every respect to the expectations of leisure and business passengers travelling through our airport terminals.
The expertise, aesthetic of the prints and expression of glamour in characteristic Italian style will captivate and delight our passengers.
"The arrival of a new, world-renowned fashion house confirms the attractiveness of Nice Côte d'Azur Airport to retailers and its ambition to offer passengers the most surprising experience to be found in a European airport," proudly remarked Filip Soete, Chief Commercial Officer for Aéroports de la Côte d'Azur.
A unique robot that emits ultraviolet light to eliminate viruses in suspension in the air or on surfaces is at the heart of its plan at Nice Côte d'Azur Airport.