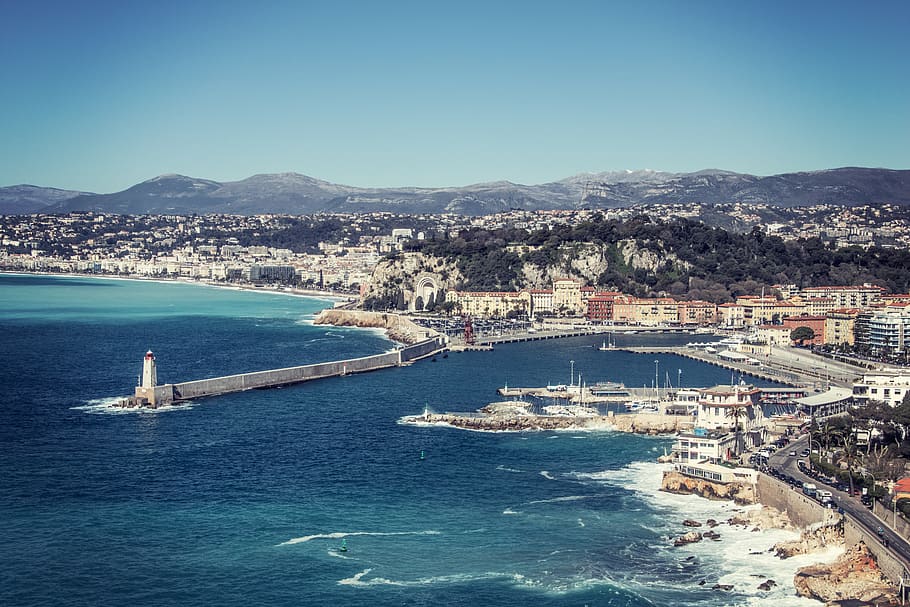 Nice Côte d'Azur will be offering several flights to France's major cities and European capitals. This gradual resumption of air traffic should increase further as we move into July and then August, in accordance with the lifting of restrictions that may be announced in the coming weeks.
Tourists, business travellers and the local population have been eagerly looking forward to the gradual resumption of air traffic into and out of Nice Côte d'Azur that is expected to start in the coming weeks. The restart rewards the numerous efforts made by the platform to guarantee a very high level of health safety, with tighter measures for air disinfection, the cleaning of surfaces, flow control and the ventilation of the terminals.
Not all airlines have finalised their flight schedules yet, but the initial trend already points towards an extensive network of frequent flights to major destinations in France and Europe. The restart should gather pace in July, with the opening of new services from Nice to Caen and Brest in France, operated by Volotea.
Services will be available from the French Riviera to at least 10 cities in France:
Paris Charles-de-Gaulle (Air France, easyJet)
Lyon (Air France)
Lille (easyJet
Toulouse (easyJet)
Nantes (easyJet, Volotea)
Bordeaux (easyJet)
Bastia, Ajaccio, Figari and Calvi (Air Corsica)
The French Riviera will also be connected to nine cities in Europe again:
London (British Airways and easyJet)
Frankfurt (Lufthansa)
Brussels (Brussels Airlines)
Geneva and Zurich (easyJet, Swiss)
Vienna, Sofia, Budapest and Krakow (Wizz Air)
"We are delighted that these airlines have renewed their faith in us and will breathe new life into tourism in the south of France in June, followed by a gradual increase of services in July and August that will also allow the local population to fly throughout France and to numerous destinations in Europe", enthuses Dominique Thillaud, Chairman of the Board of Aéroports de la Côte d'Azur.
All of the flights announced by the airlines remain conditional on any possible adjustments to travel restrictions. Travellers are advised to contact their airlines to seek confirmation of their flight.