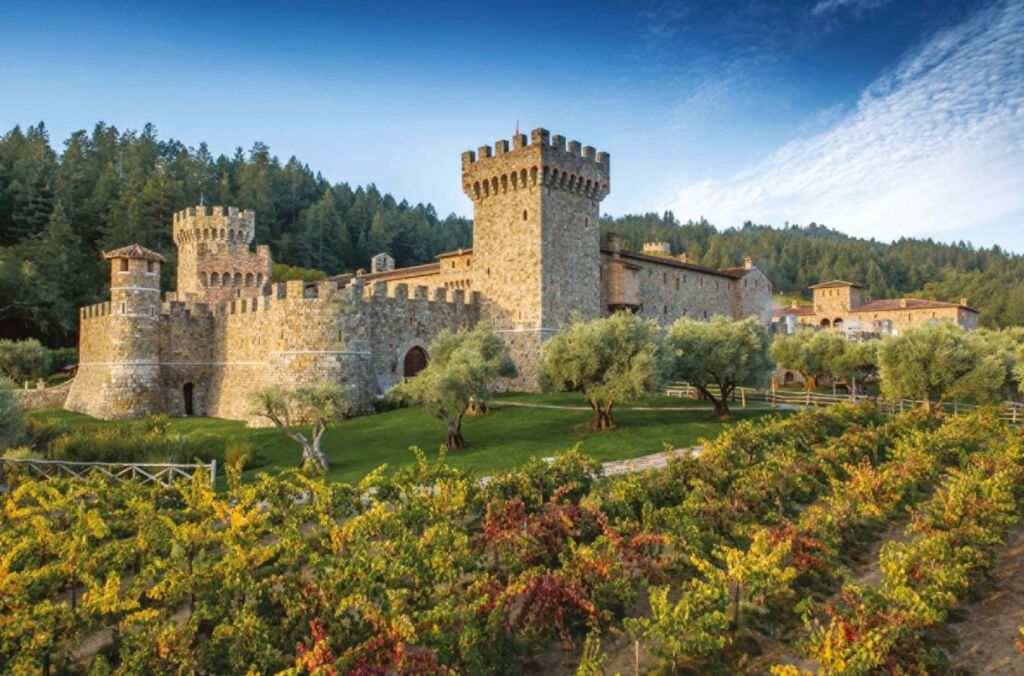 Resort and Residences Napa Valley, the highly anticipated luxury resort in Calistoga amid California's famed wine region, announce its distinctive spa concept, Spa Talisa. Designed as a tranquil oasis, Spa Talisa is centred on holistic healing for the mind and body, featuring rejuvenating offerings that take guests on a wellness journey through a beautifully landscaped outdoor relaxation garden, luxurious treatments using indigenous ingredients and premium products from Napa and Italy, a nail bar, curated retail, and more.
Spa Talisa is inspired by a Native American term for "beautiful water" as an homage to the town of Calistoga's 150-year history as a holistic spa and wellness destination. A haven for relaxation and indulgence, the Spa boasts eight well-appointed treatment rooms for an array of intuitive and therapeutic practices. Spa Talisa features a variety of al fresco experiences, including its relaxation garden overlooking the vineyards and Palisades Mountains, a heated sunken soaking tub, sunning benches, private patios with steam decks used for the Native-inspired steam experience – an authentic Calistoga ritual – and a mud and sun bay created to draw toxins from the body with mineral-rich volcanic ash.
Leading the charge at Spa Talisa is Spa Director Natalie Posner, who has merged her passion for contemporary science and self-care to guide the Spa's one-of-a-kind experience and offerings. With deep expertise encompassing 15 years in the wellness and hospitality industry, Posner, a Texas native, brings her Southern hospitality and creativity to the role. Prior to joining Four Seasons Resort and Residences Napa Valley to conceive and open Spa Talisa, Posner served as Assistant Spa Director at the renowned Four Seasons Hotel Westlake Village in Southern California, representing the largest Four Seasons spa in the US.
"Spa Talisa is poised to become one of California's most preeminent new spa and wellness destinations," said Posner. "I am elated and honoured to be a part of the opening team – it was a dream of mine ever since the news of this Resort's groundbreaking opening was announced. I look forward to integrating my background and passion for luxury skincare with the beautiful rituals of Calistoga's rich history and naturally bountiful environment to create a truly unique, exceptional experience at Spa Talisa that nurtures the body and soul."
The curated menu of treatments and services at Spa Talisa includes product collections by Napa-based boutique skincare brand LIV + GRACE SKINCARE, as well as the 100 percent non-toxic molecular skincare system Seed to Skin, founded in Tuscany, Italy.
LIV + GRACE SKINCARE was founded by holistic esthetician and Napa resident Cindy O'Brien. The line is comprised of minimal yet effective products that incorporate therapeutic dosages of natural, high quality, and toxin-free ingredients without artificial fragrances. Spa Talisa's Botanical Bliss Facial serves as the premier LIV + GRACE treatment, which promotes wellness, builds collagen synthesis and detoxifies the skin. Four Seasons Resort and Residences Napa Valley is the first luxury hotel to carry LIV + GRACE and will serve as the brand's exclusive hotel spa partner in Napa Valley.
Seed to Skin is the product of rigorous research and development pioneered by founder Jeanette Thottrup, alongside pharmacist and cosmetologist Anna Buonocore, who unite their different systems of knowledge to produce a luxury skincare line that takes a 360-degree approach to beauty and wellness, focusing on the highest-quality, organic, sustainable and wild ingredients. Its latest launch is the Biom'Sphere, a powerful, triple-action overnight repair and restore serum suitable for all skin types. In three stages, it helps enhance the skin's biome, hold moisture, and provides an oxygen boost to promote healthy and clear skin by aiding its natural defence mechanism and leaving it balanced and deeply hydrated.
Other offerings at Spa Talisa are influenced by the Calistoga region, incorporating healing tribal rituals and ancient Far East practices. The Brave Spirit Body Ritual exercises the mind and body with a grounding foot soak, aura cleanse by way of sage spritz and feather wisp, followed by an invigorating marine algae and salt scrub and a detoxifying thermal mud balm to sooth and nourish the skin. Aptly suited to the Resort's locale, bespoke wine-inspired treatments such as the Vineyard Scrub utilise the healing power of grape seeds – rich in antioxidants and polyphenols – and olive oil extracted from century-old olive trees on property, to help neutralise and eliminate harmful free radicals on the skin. Other notable treatments include the Bountiful Earth Wrap, Terra Firma Recovery Massage and Splendid Glow Facial. Guests will also have the opportunity to enjoy individual men's and women's changing rooms as well as a curated nail bar on-site.
Spa Talisa is slated to open in early 2021 to coincide with the opening of Four Seasons Resort and Residences Napa Valley. Spa Talisa will be open daily from 8:00 am to 8:00 pm.