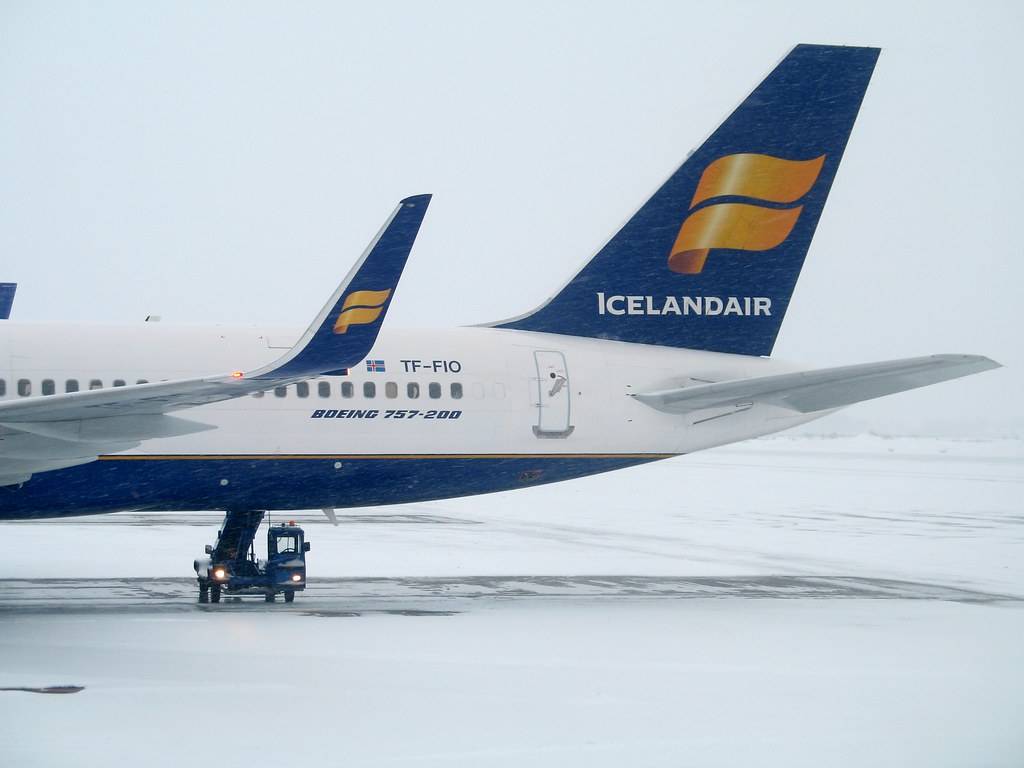 easyJet has today announced Icelandair is set to become a new airline partner in its unique connections service, Worldwide by easyJet.
The partnership with Icelandair is expected to be live in the coming weeks including at its major European airports Paris Charles de Gaulle and Amsterdam Schiphol, with the service due to go live at other airports in the coming months.
From then easyJet customers will be able to seamlessly connect between easyJet flights across its European network and onwards on Icelandair flights to destinations across Icelandair's extensive network in Europe and North America.
This latest addition to the Worldwide by easyJet service follows confirmation last week that existing partner Emirates will commence connections through Worldwide by easyJet at Milan Malpensa airport, following its initial launch at London Gatwick.
Worldwide by easyJet has been consistently growing, with more than 5,000 unique origins and destinations which have been booked in combination with partner airlines. Last year,
Worldwide by easyJet connected over 206,000 passengers with on average around 700 connections each day.
Johan Lundgren, easyJet CEO commented:
"We are really pleased to welcome Icelandair as an easyJet Worldwide partner airline. Tens of millions of connecting passengers travel each year with journeys which begin or end in Europe. We are confident this addition to Worldwide will be very popular with our customers who are looking for a seamless way to connect between Europe and North America.
"We have been delighted with the appetite of partner airlines to expand Worldwide across our network thanks to our reputation for great value fares, excellent onboard service and our strong positions at Europe's leading airports and we continue to broaden our focus to offer this unique connecting service at more of our biggest airports.
"Of course, the safety and wellbeing of our customers remains our highest priority and we have implemented a number of measures enhancing safety at each part of the journey from disinfecting the aircraft to requiring customers and crew to wear masks."
Bogi Nils Bogason, President and CEO of Icelandair commented:
"We are very pleased to add easyJet to our portfolio of airline partners and provide travelers with easy access to our extensive network in Europe and North America through the Worldwide service.
"With Iceland as a hub, we have benefited from the unique geographical location of the country midway between Europe and North America and built a strong and flexible network of international routes, offering flights to 24 destinations in Europe and 19 in North America in 2019.
"As well as offering attractive options for cross-Atlantic flights, Icelandair is a leading airline to and from Iceland. Whether people intend to enjoy a holiday in Iceland or stop over for a few days on their way across the Atlantic, Iceland is the ideal place to visit and known for being safe, clean, healthy, spacious, with a small population and beautiful nature and wilderness."
Worldwide by easyJet is now live with 17 partners: Air Transat, Aurigny, Blue air, Corsair, La Compagnie, Emirates, China Airlines, Cathay Pacific, Etihad, Loganair, Norwegian, Neos, Scoot, Singapore Airlines, Virgin Atlantic, WestJet and now Icelandair.
Icelandair recently announced a new codeshare partnership with airBaltic. This new codeshare arrangement is good news for travelers looking to explore further: Icelandair passengers can delve deeper into airBaltic's strongholds in Eastern Europe, and airBaltic passengers can travel west into Icelandair's North American network.